Apex Cane Corso Italiano
Apex's Pink,CGC - Female, Black Brindle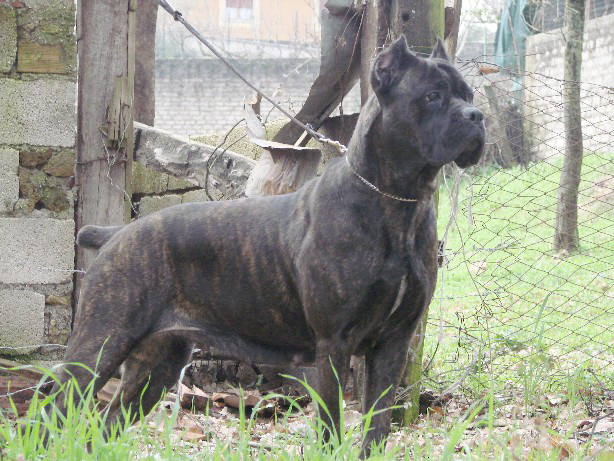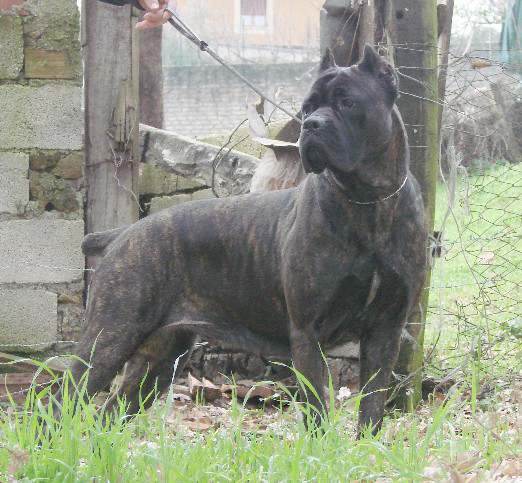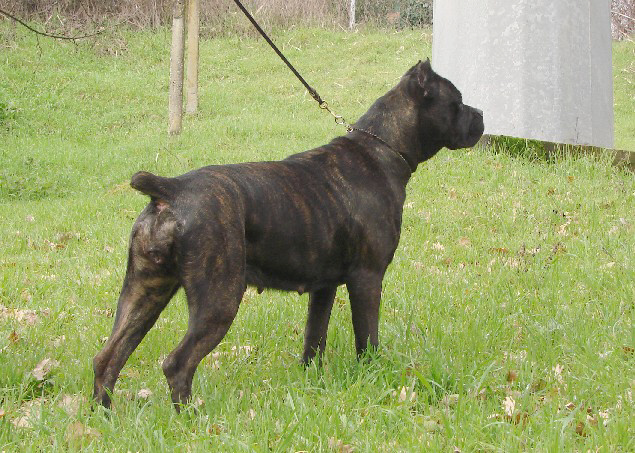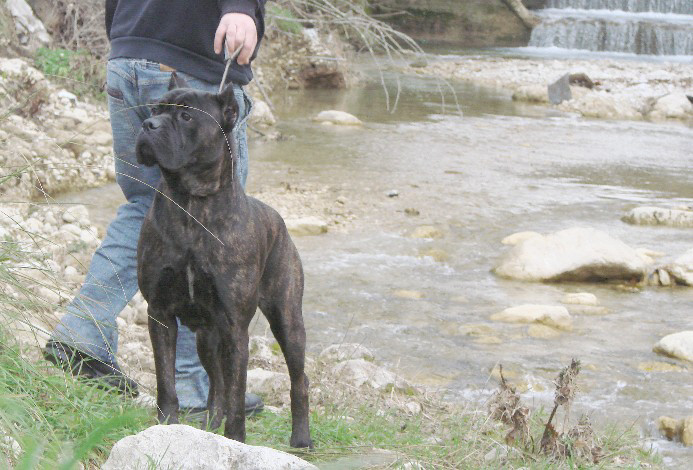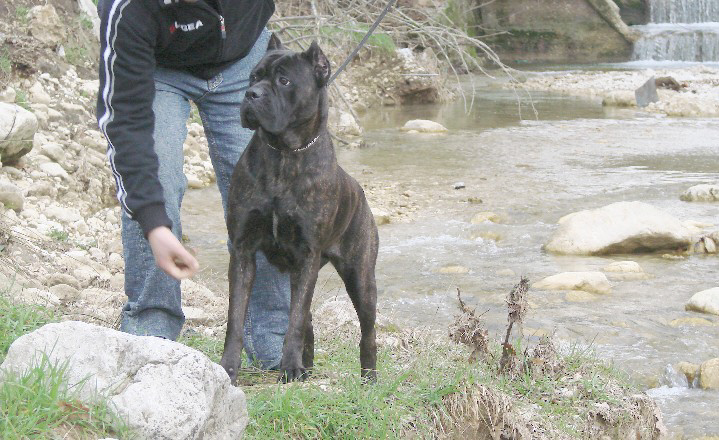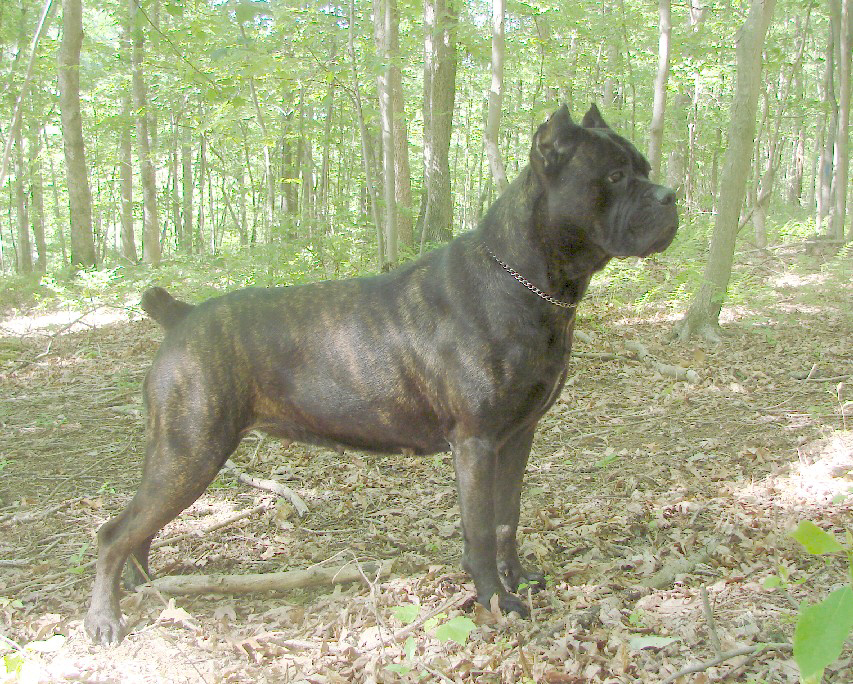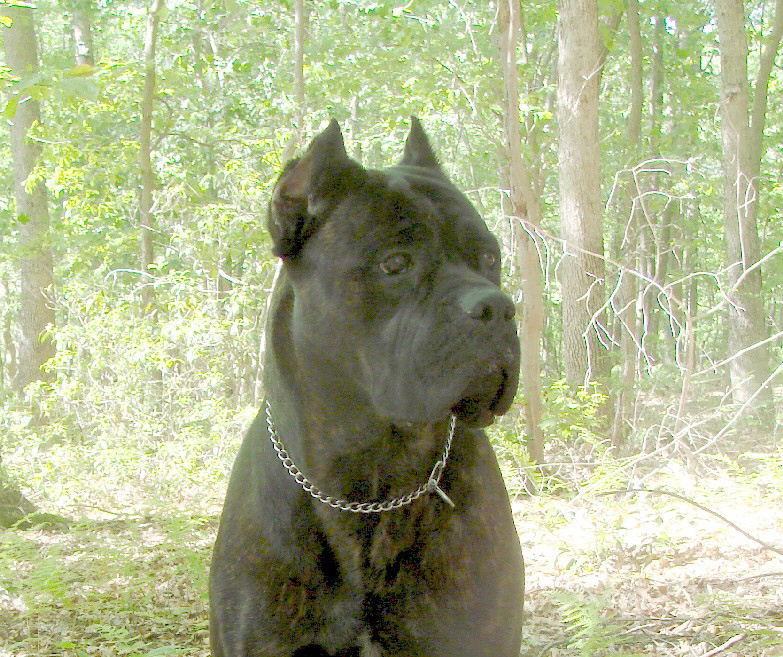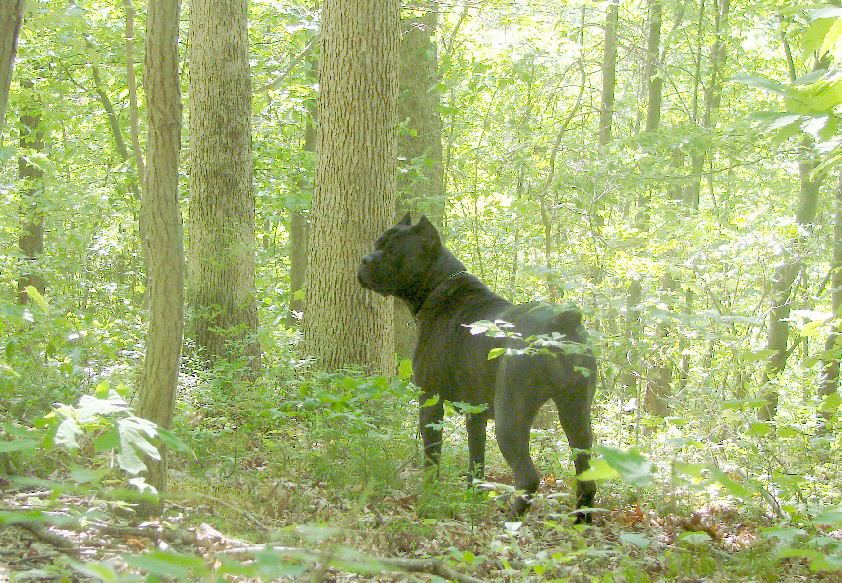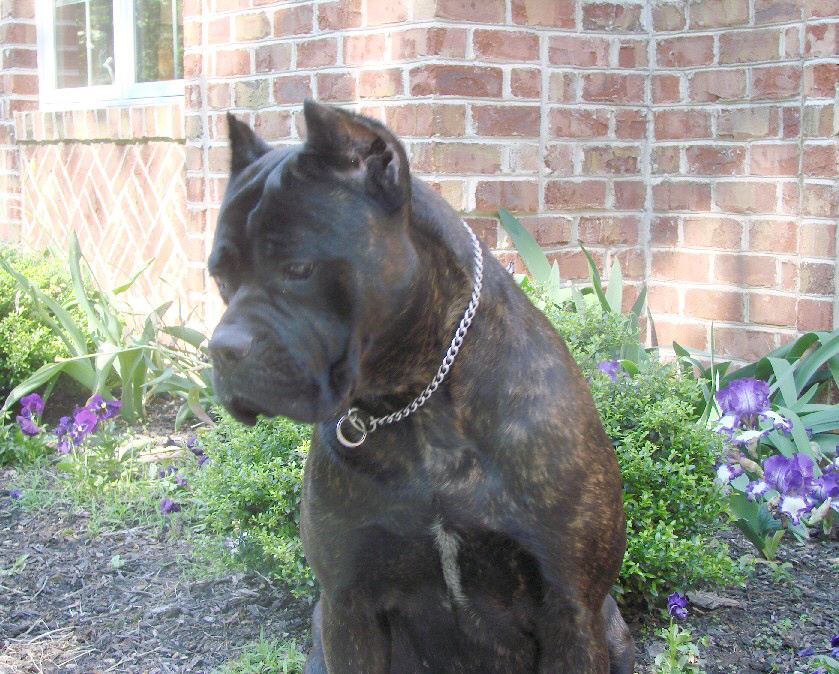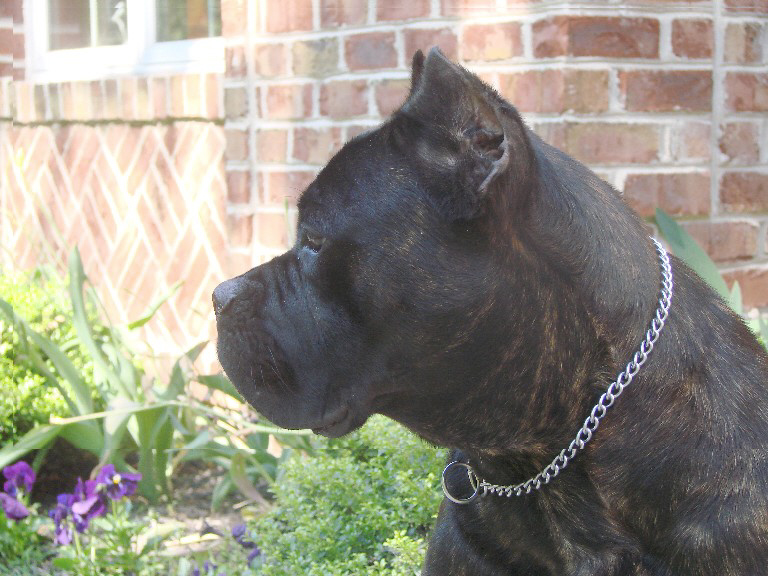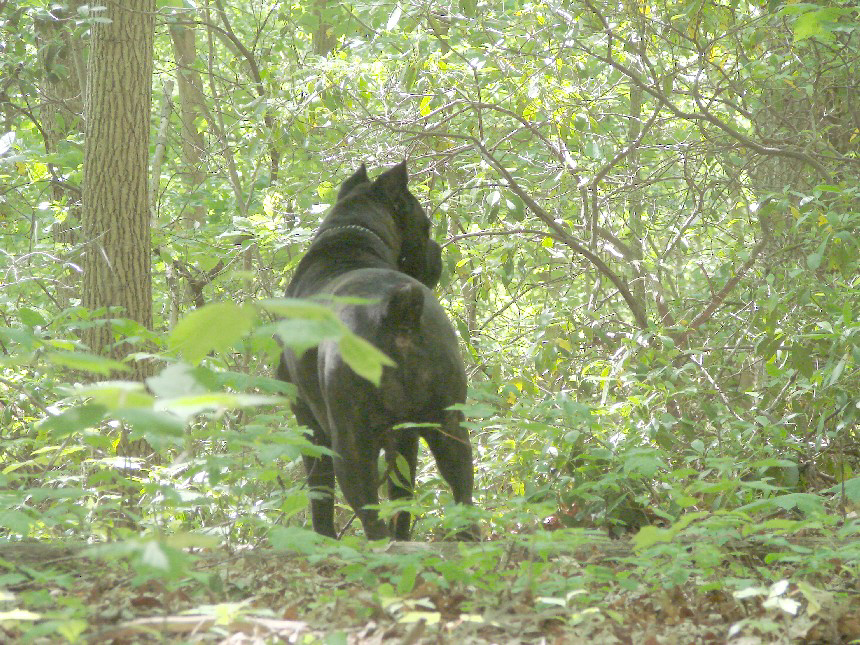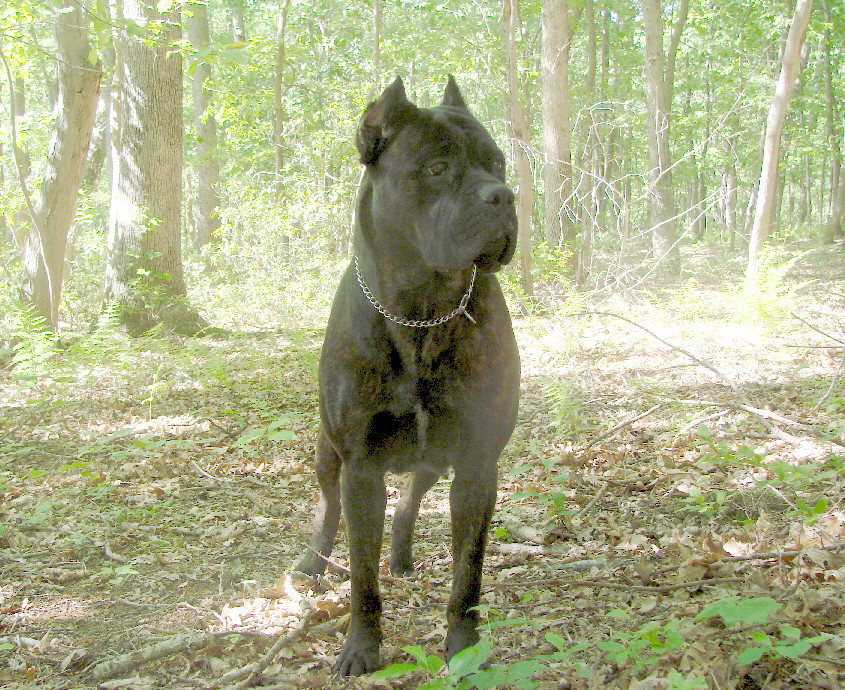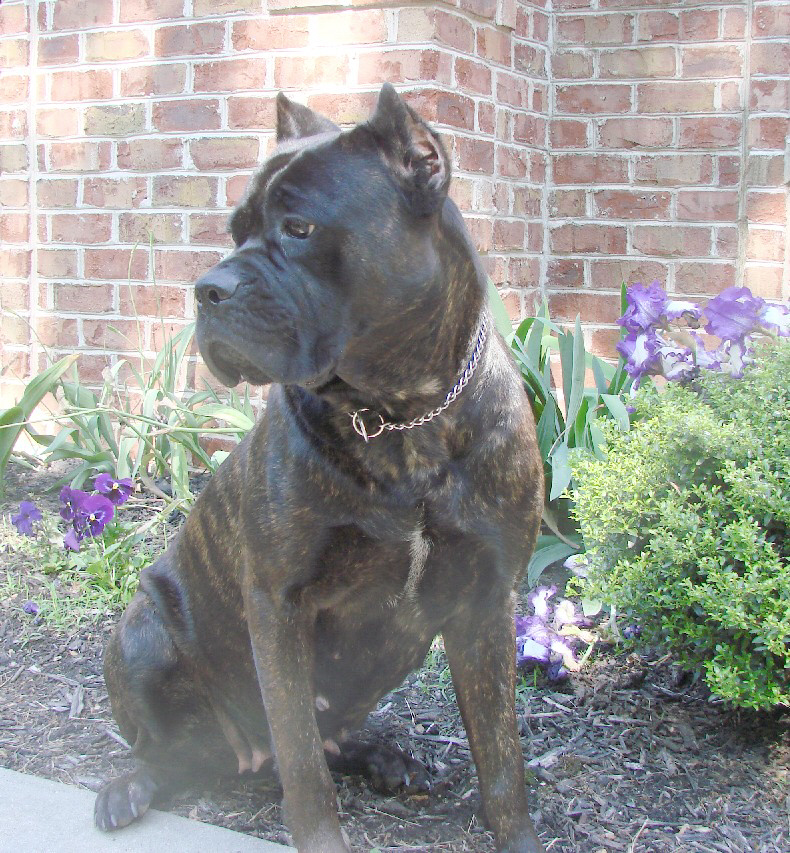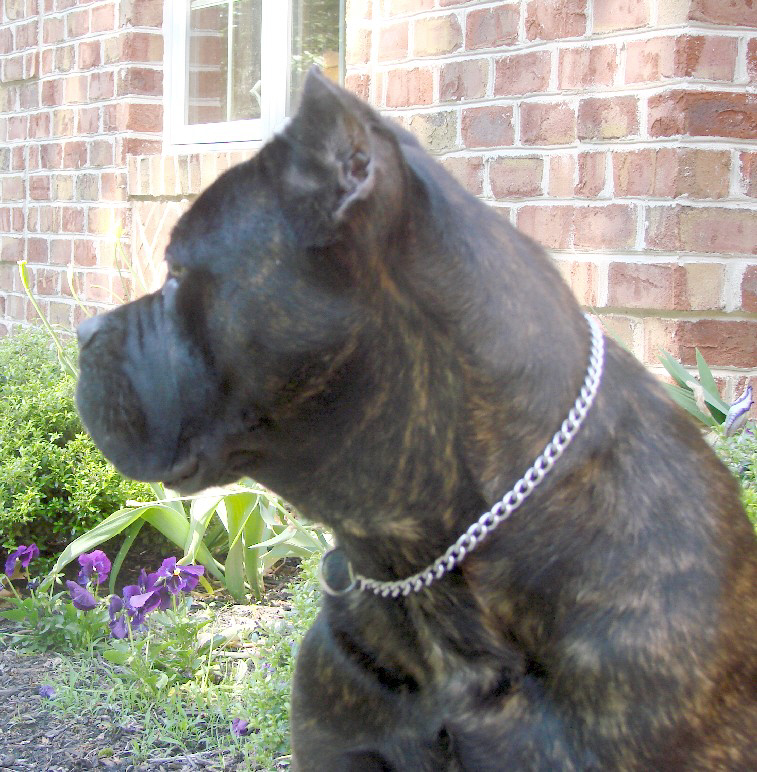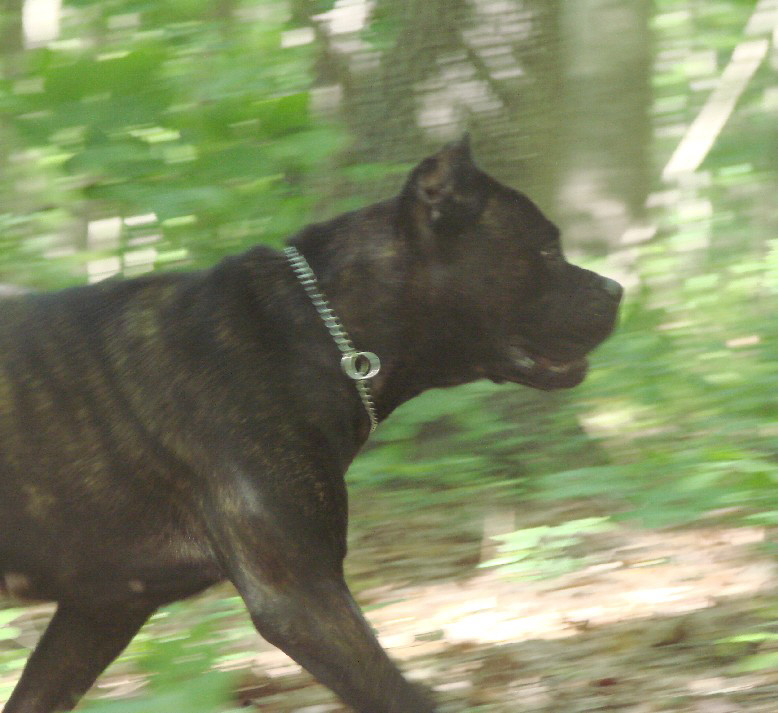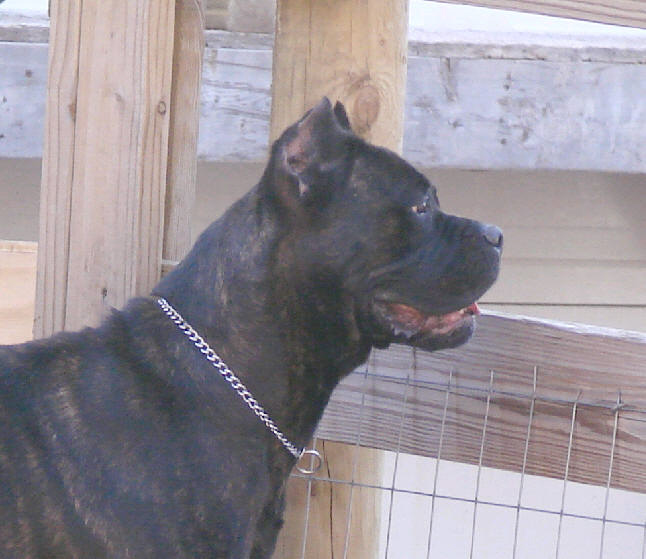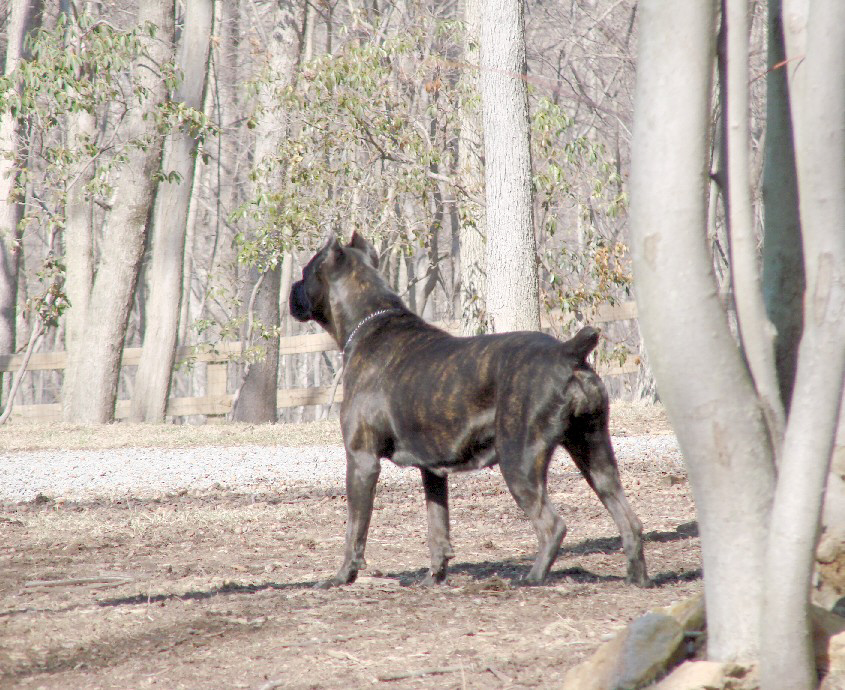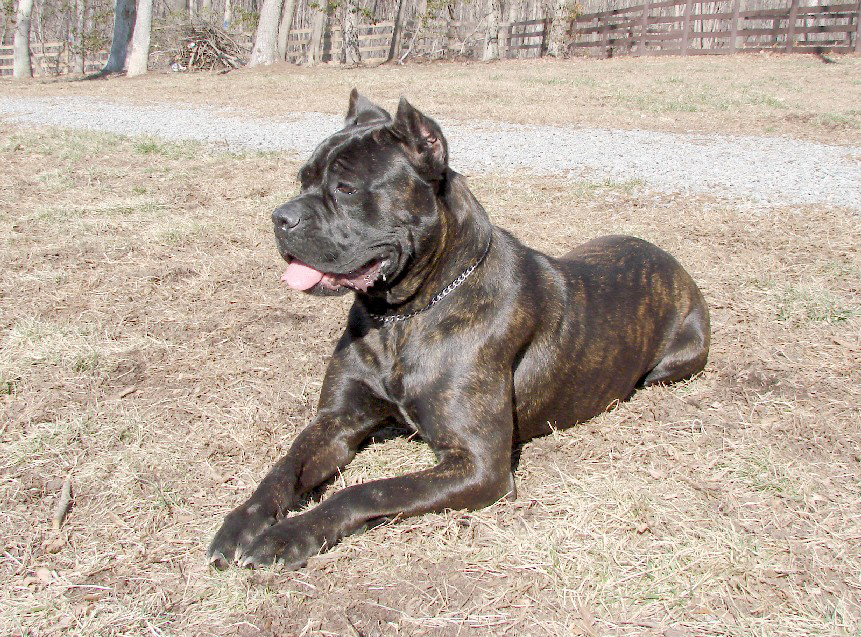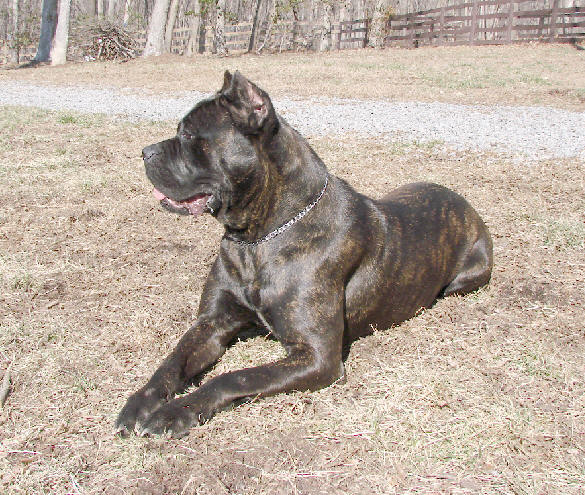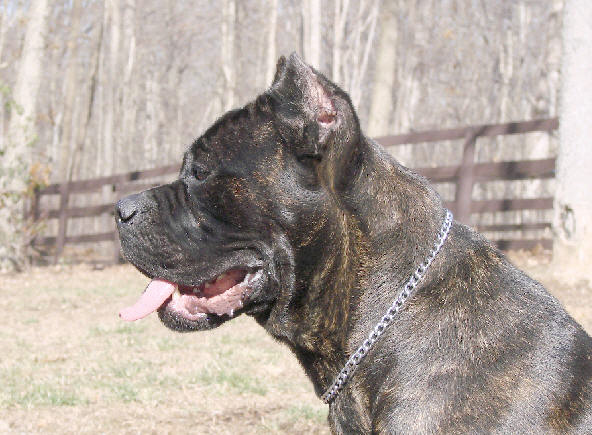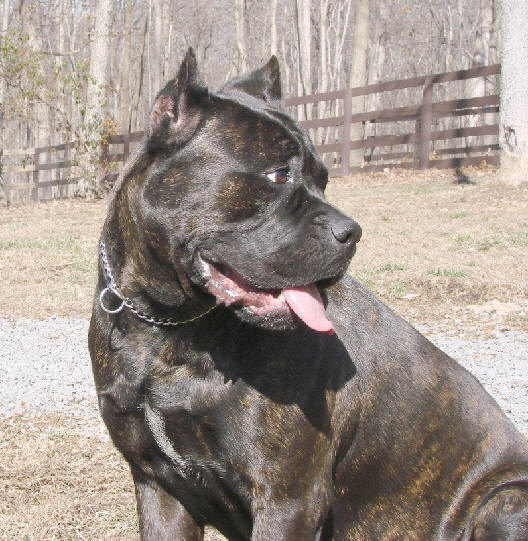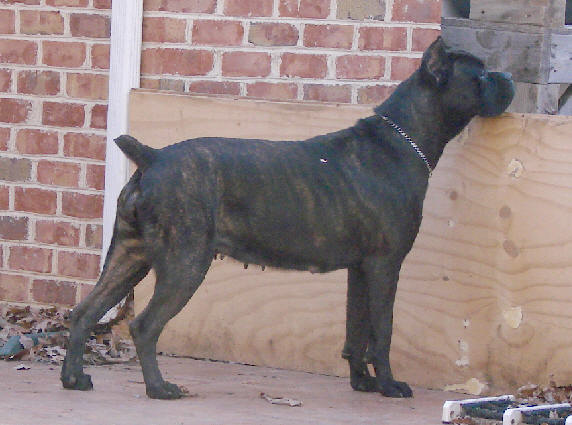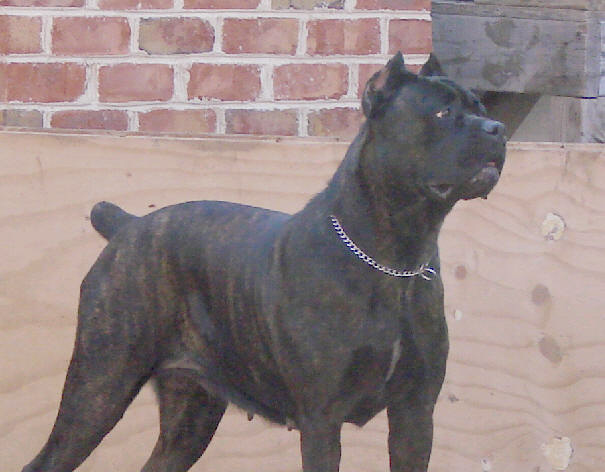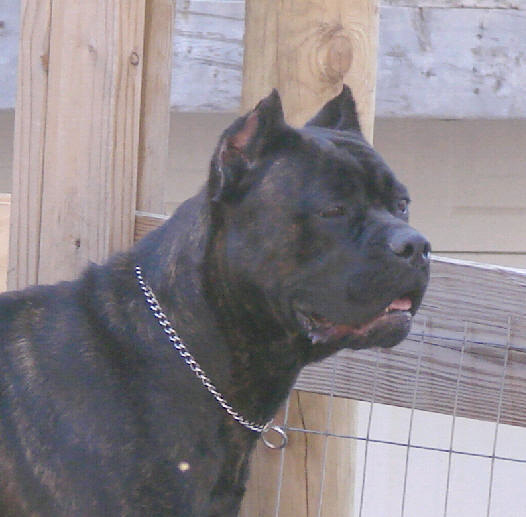 18 months: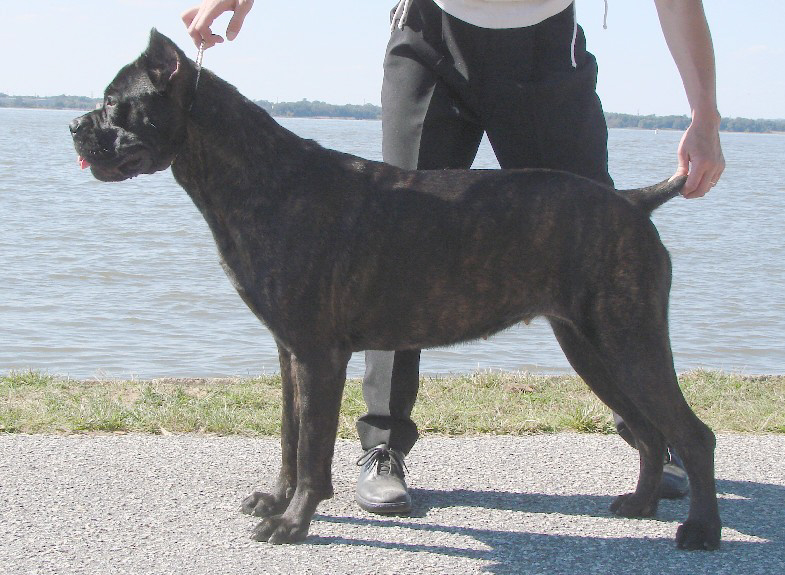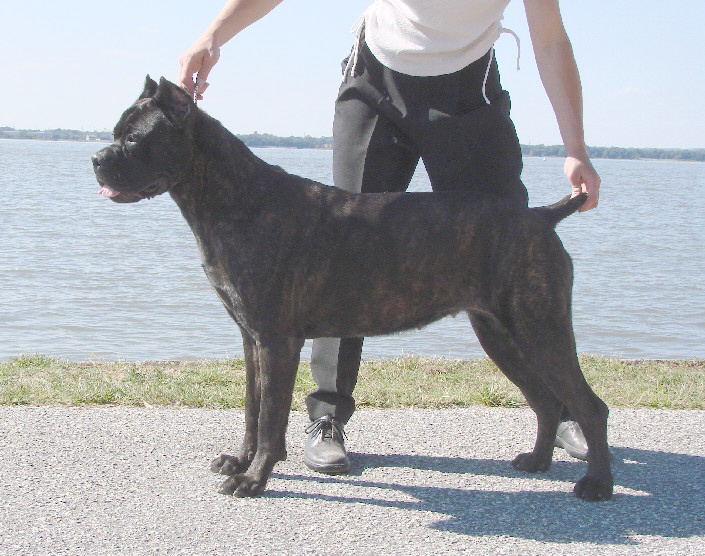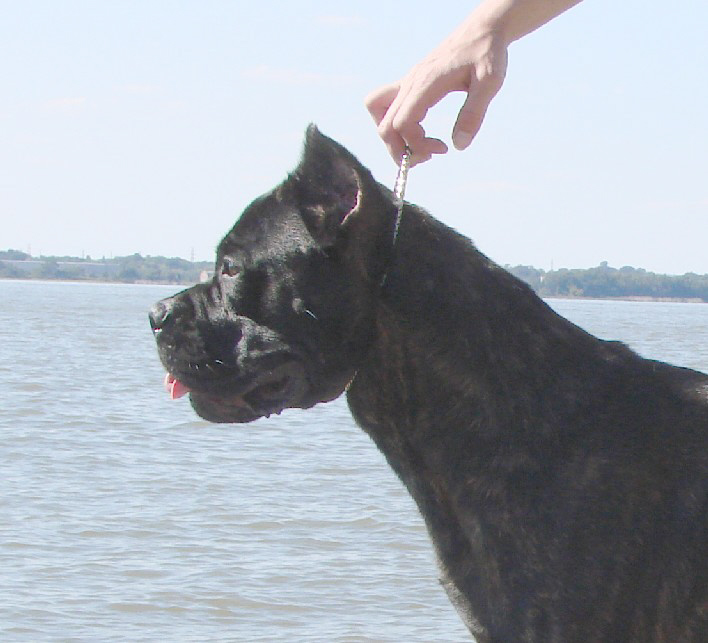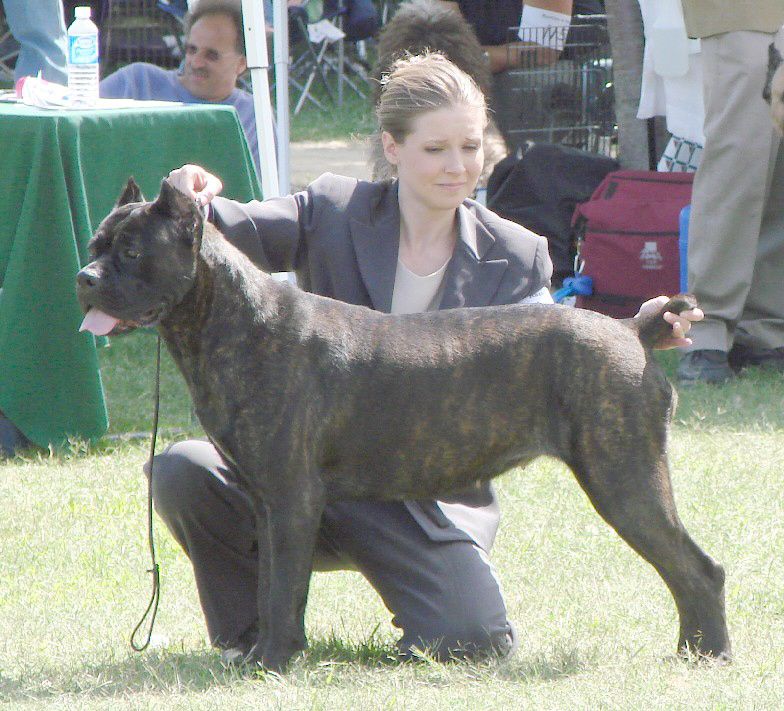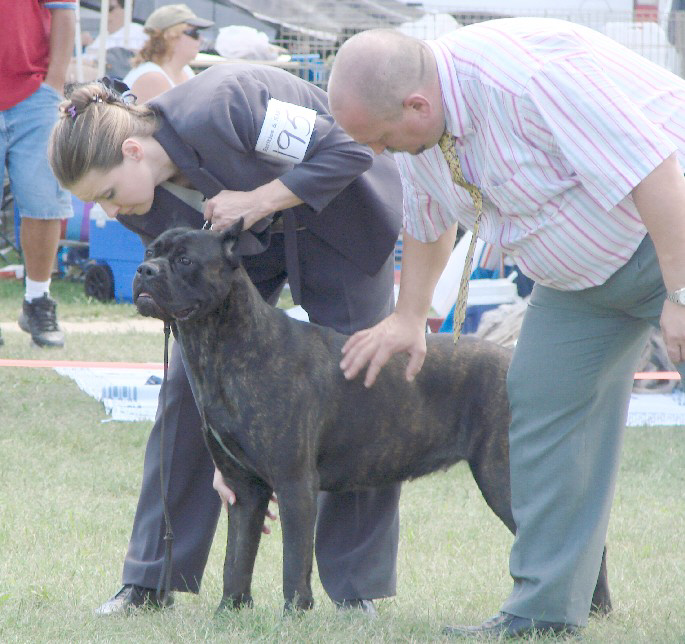 Photos taken at 5 months of age: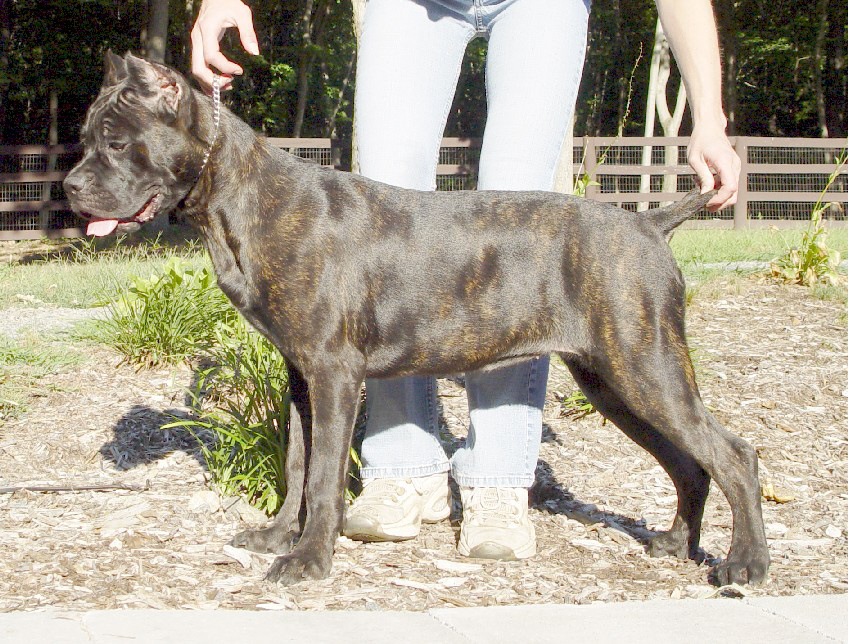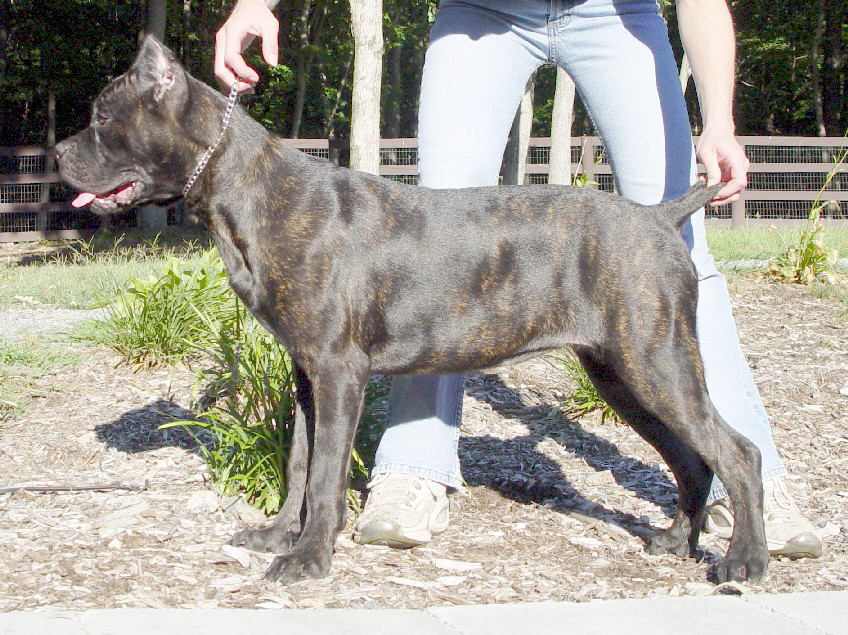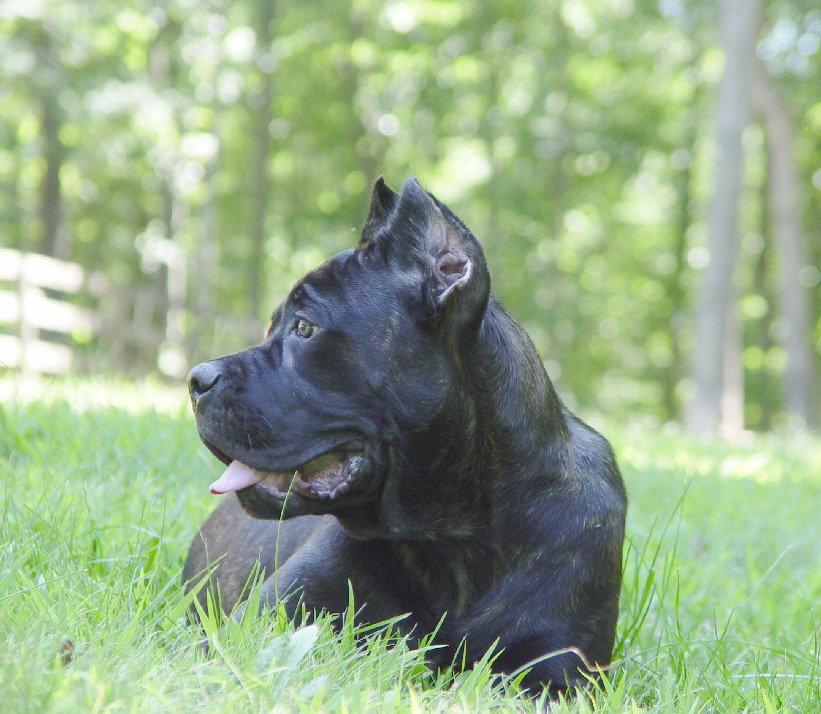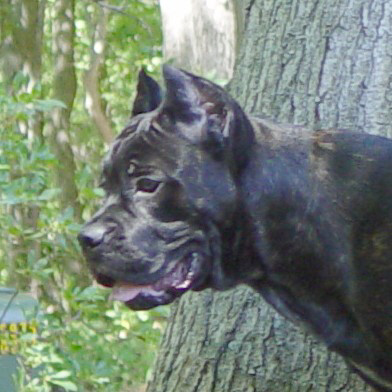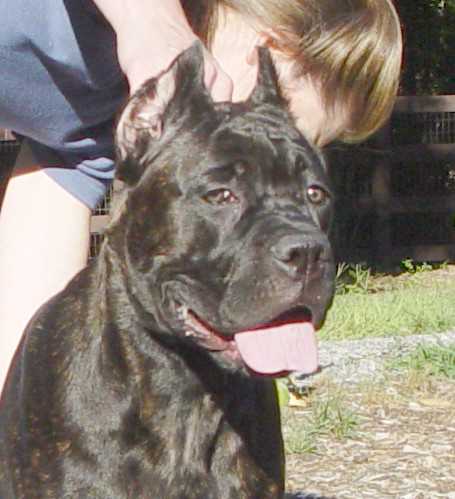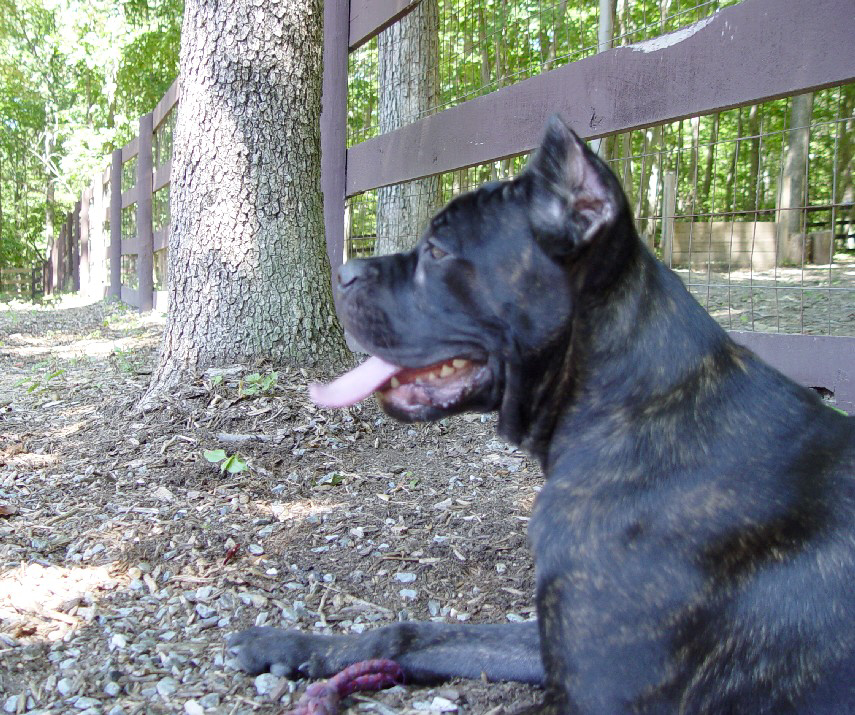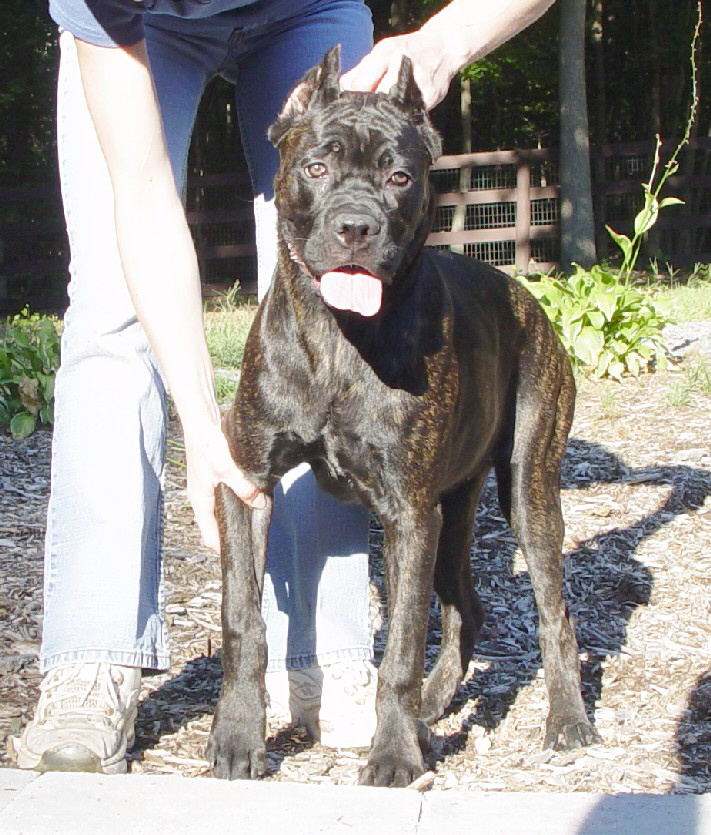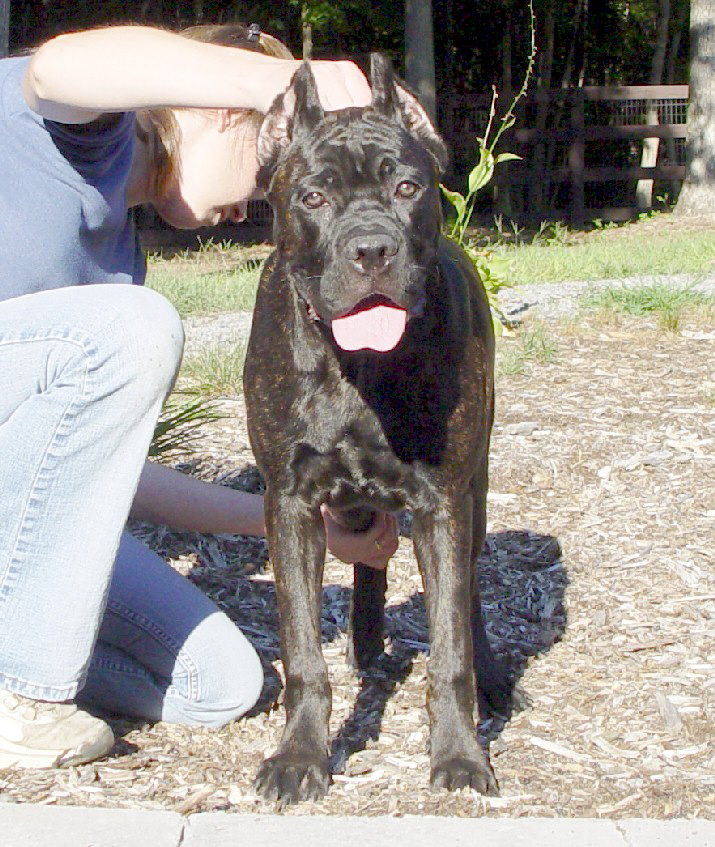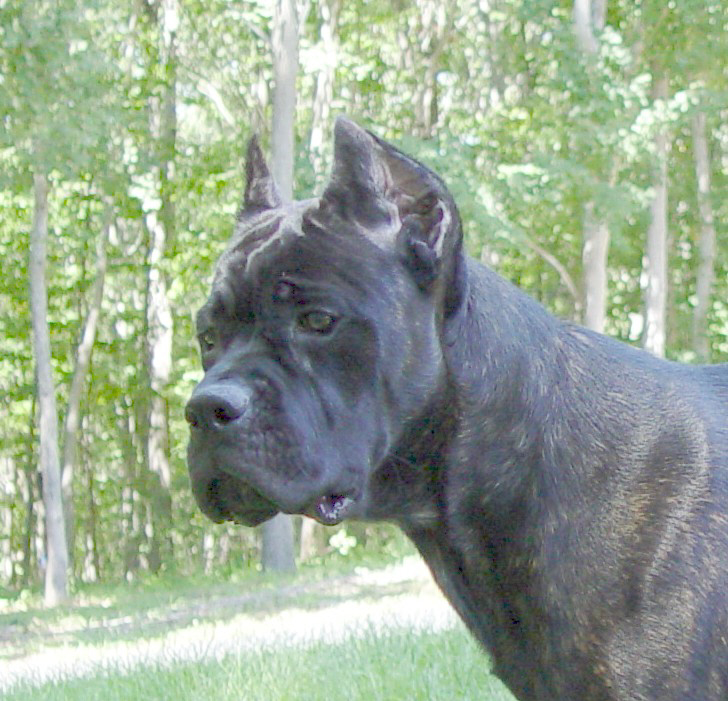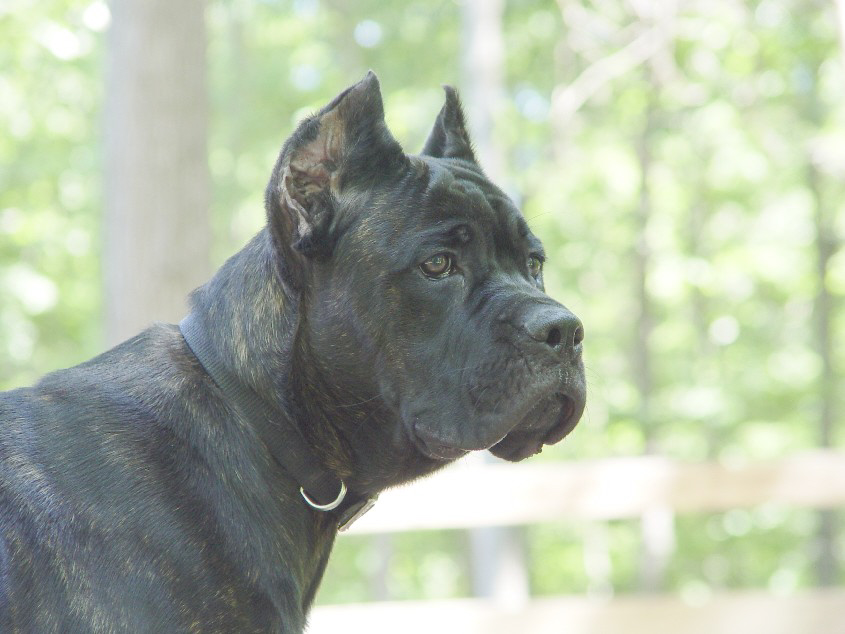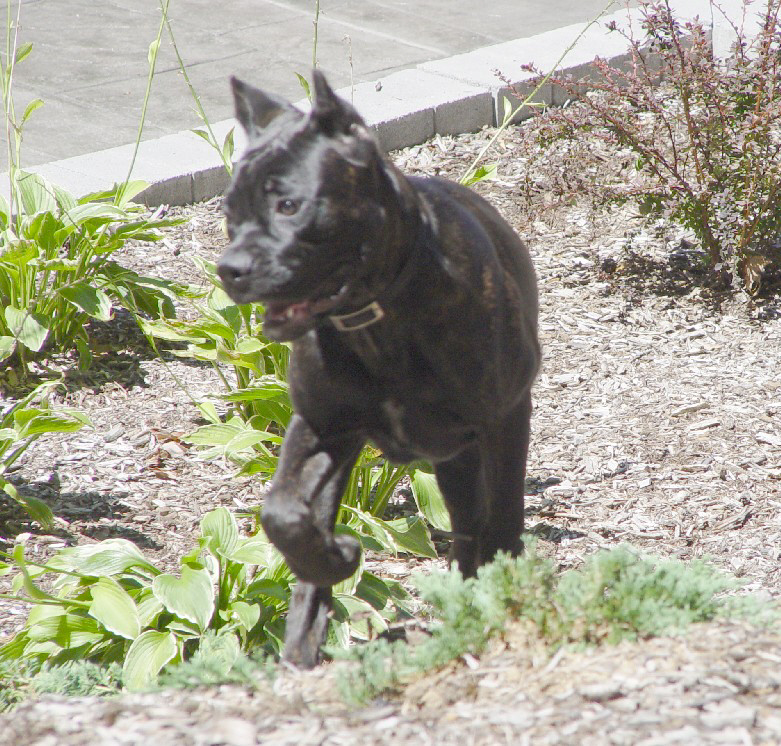 Younger Photos: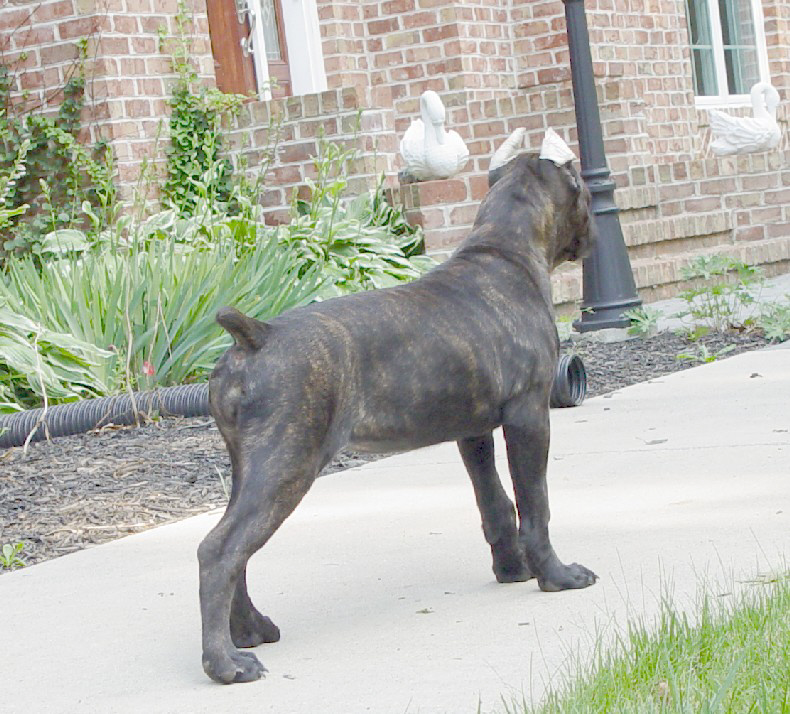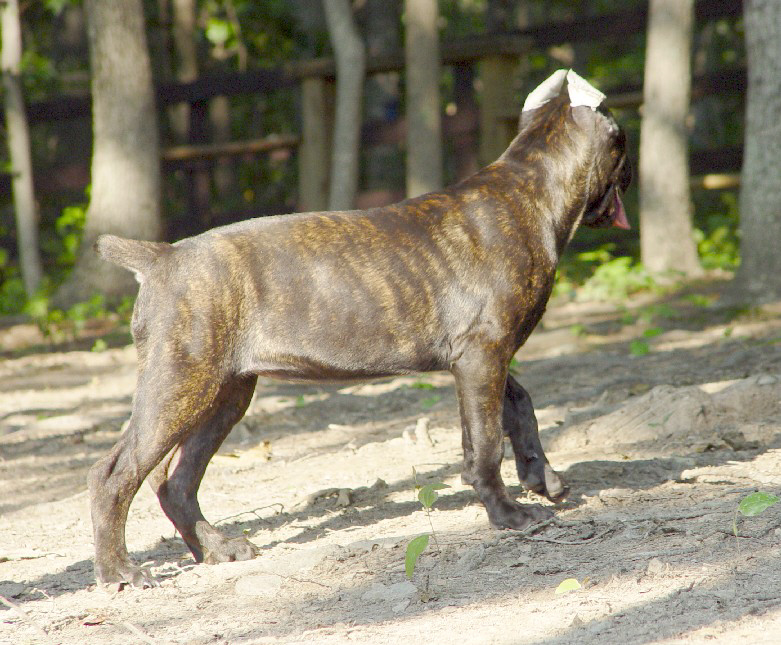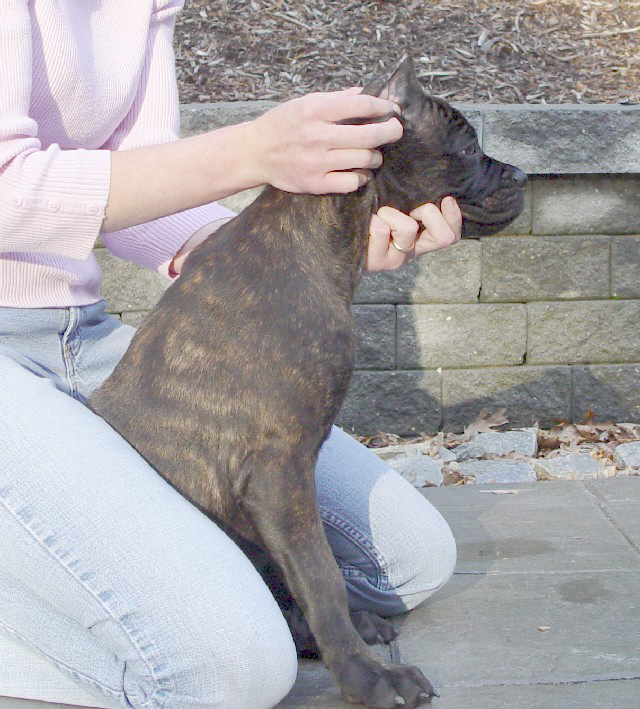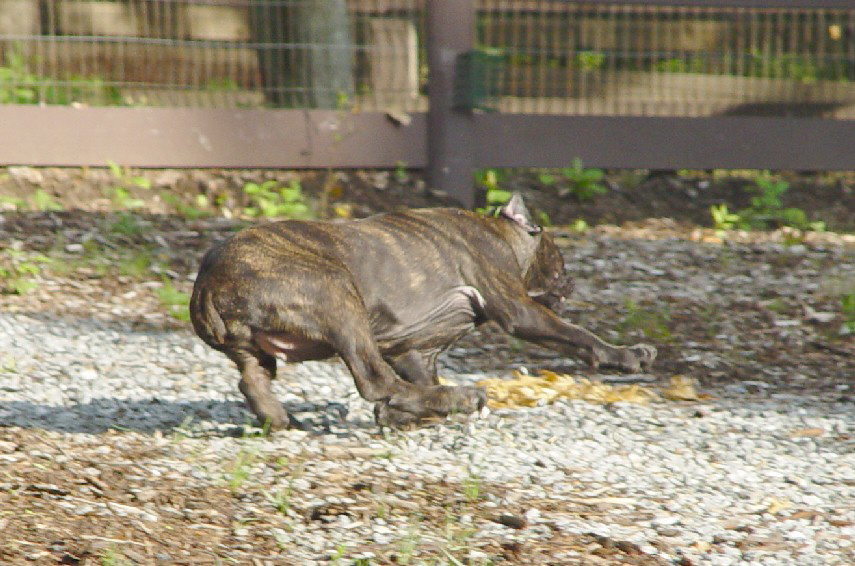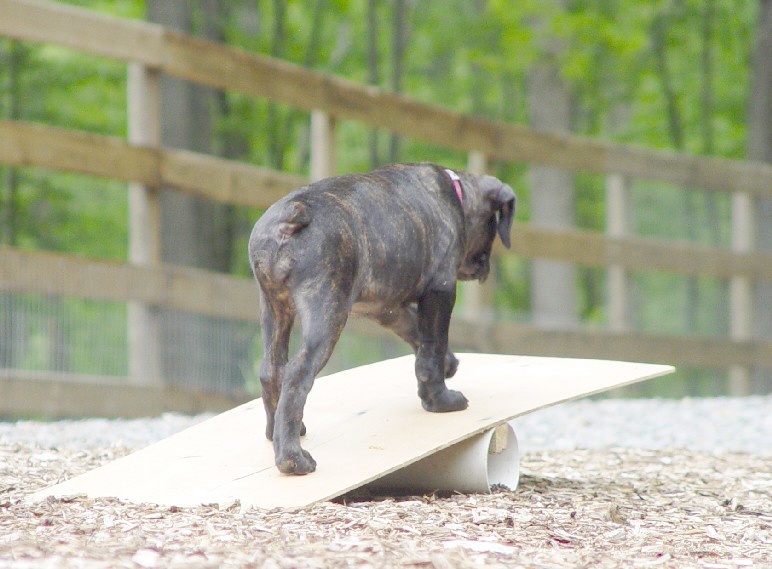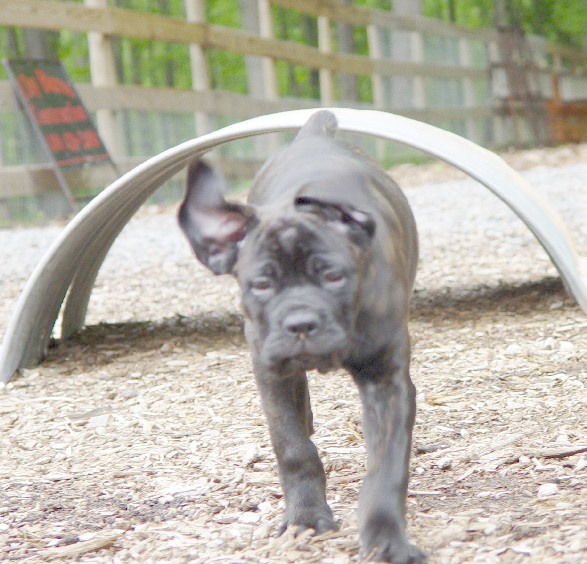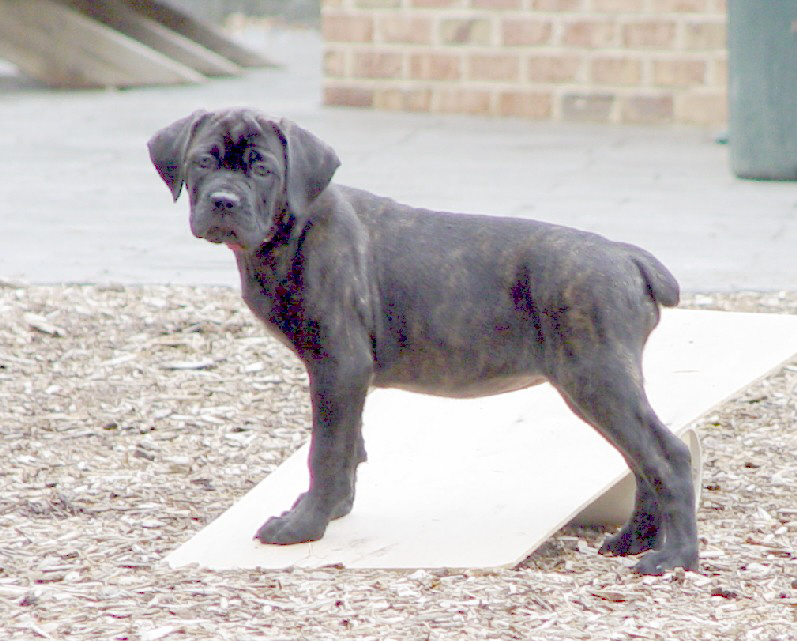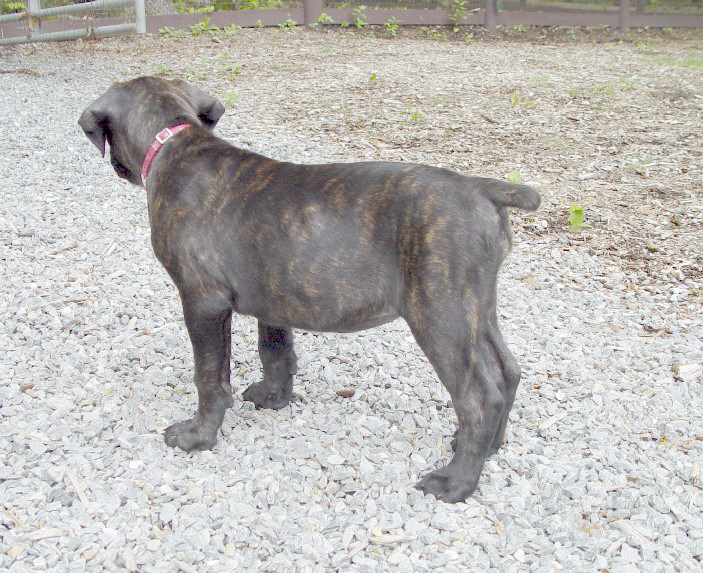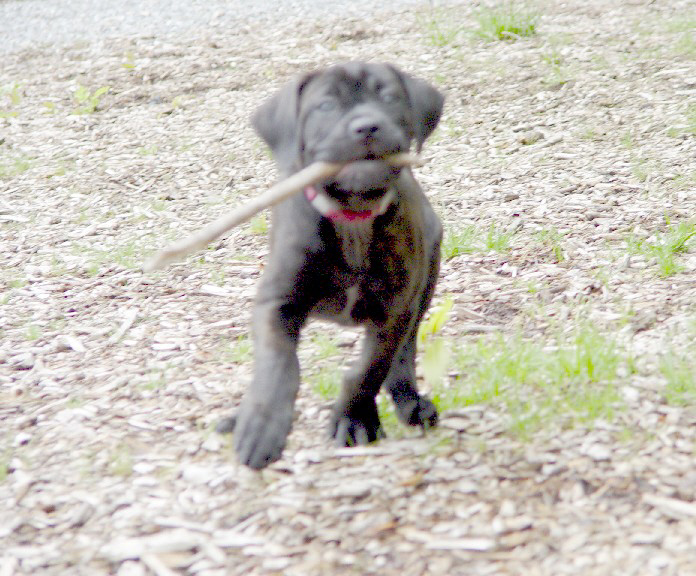 Jara Brenno
Dam: Click here for more info about Jara Sire: Click here for more info about Brenno
DOB: 3/11/06 Sex: Female
PennHIP 50th Percentile
Canine Good Citizen
Personality: Extemely Dominant! Intelligent and loveable. Very pack oriented and high drive, "Hard" character!
About Pink: We flew to Italy with Pink's mother, Jara, to do the stud with Brenno. Pink is pick of the litter female from this breeding. She has a hard dominant temperament but is also very affectionate and loves to play with the other dogs. She has a cute personality as she can amuse herself for hours throwing toys for herself. She is exceptionally intelligent and has quickly become a favorite.
________________________________________________________________________________
All articles, photos, and information on the site are SOLE property of Apex Cane Corso Italiano
and cannot be copied, distributed or LINKED to any other website, newsletter or
other informational source without prior permission from Apex Cane Corso Italiano.

ŠApex Cane Corso Italiano ˇ 2002 ˇ All Rights Reserved