Apex Cane Corso Italiano
Champion Jara dei Silvanbull, CGC
Conformation and Reproductive Champion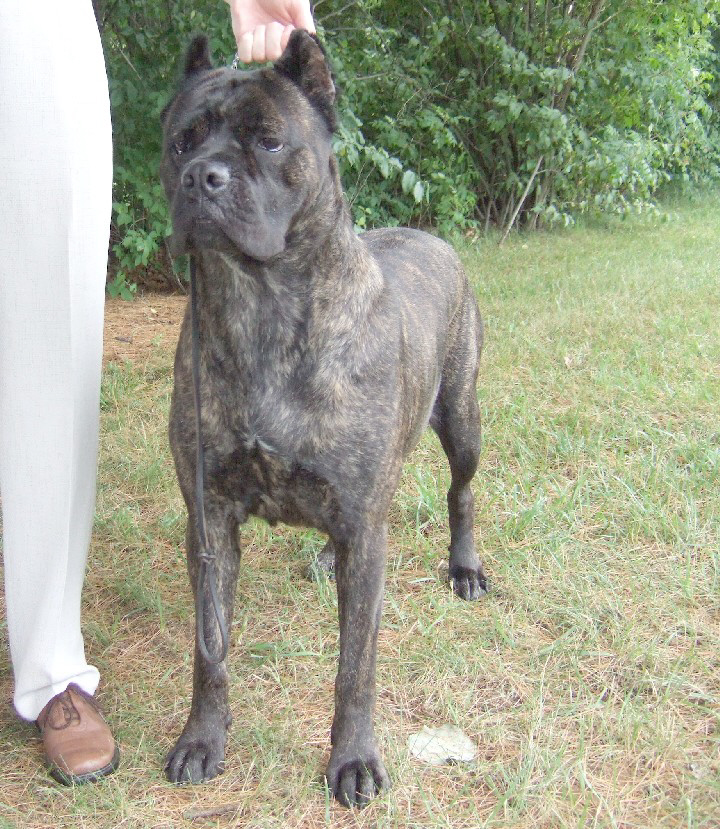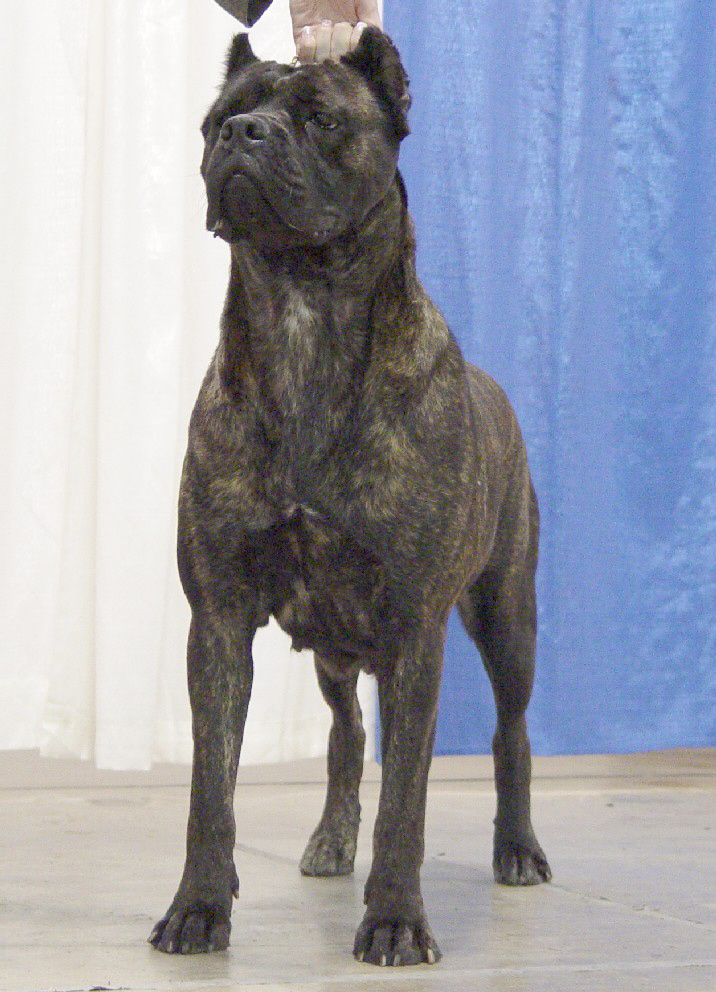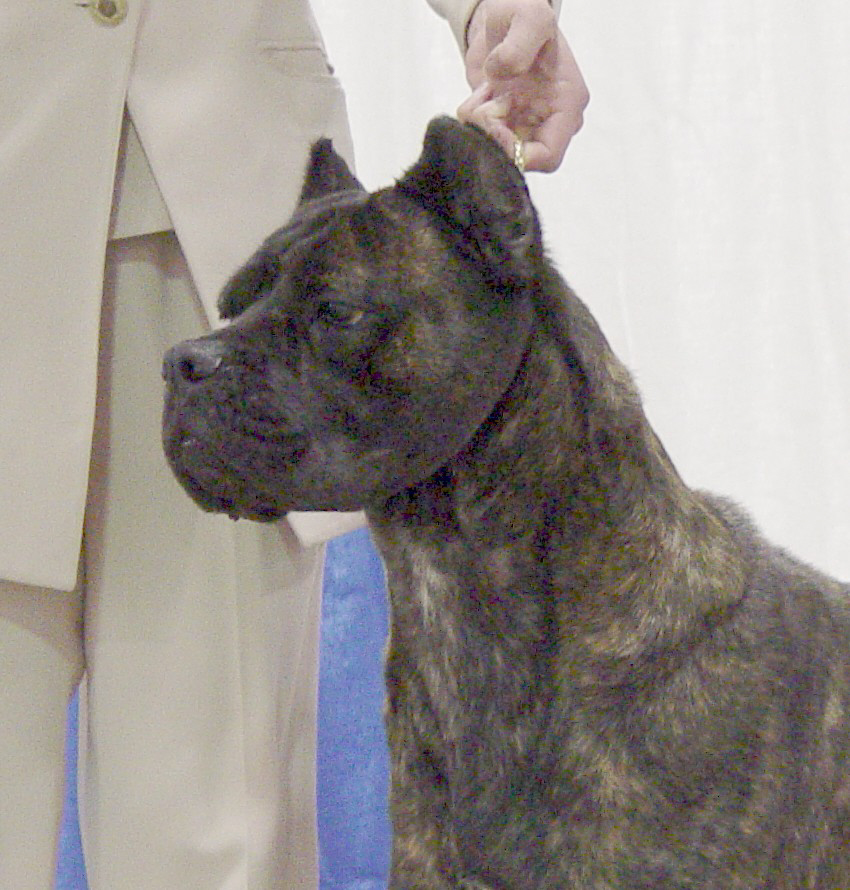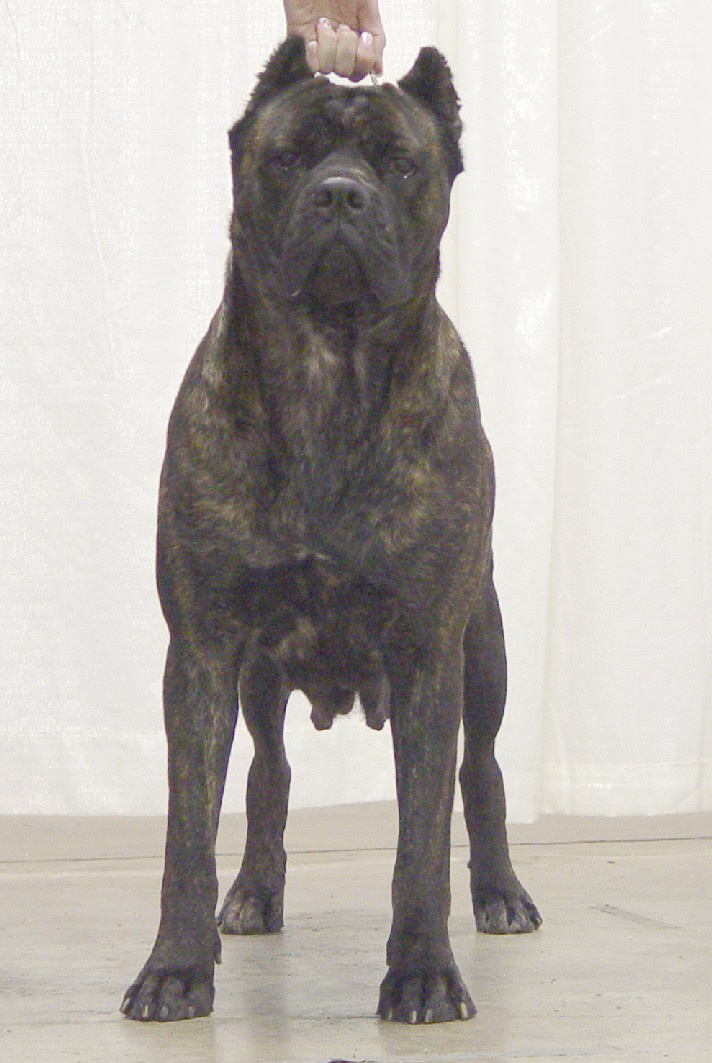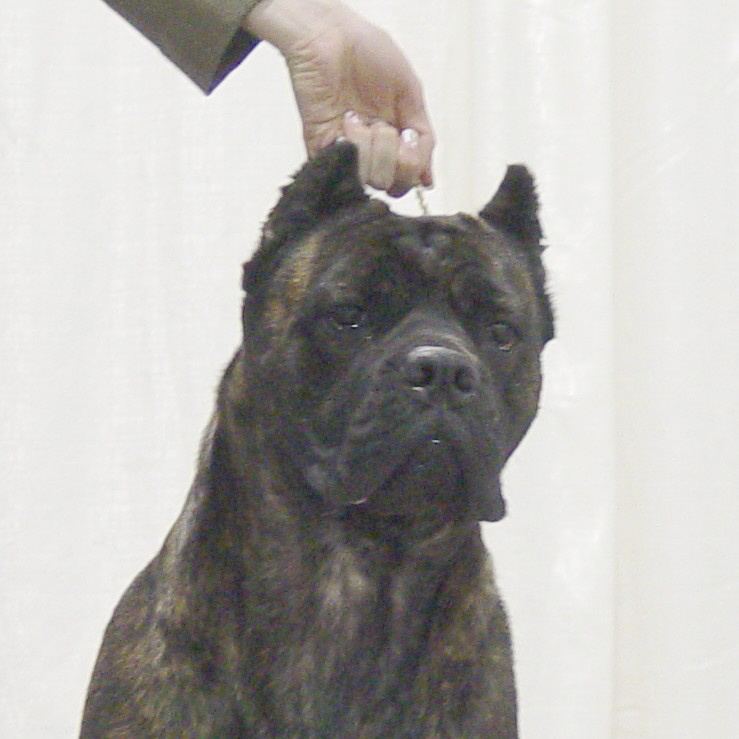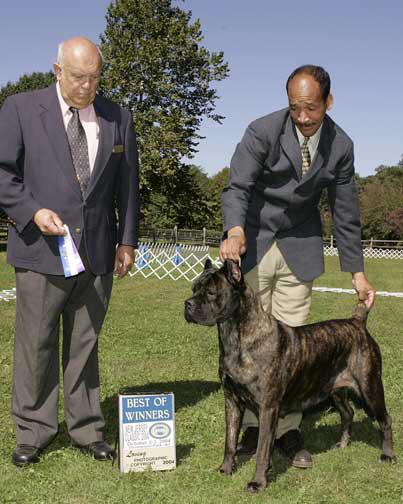 ARBA's New Jersey Classic Oct 2-3, 2004
Winners Bitch Twice, Best of Winners Once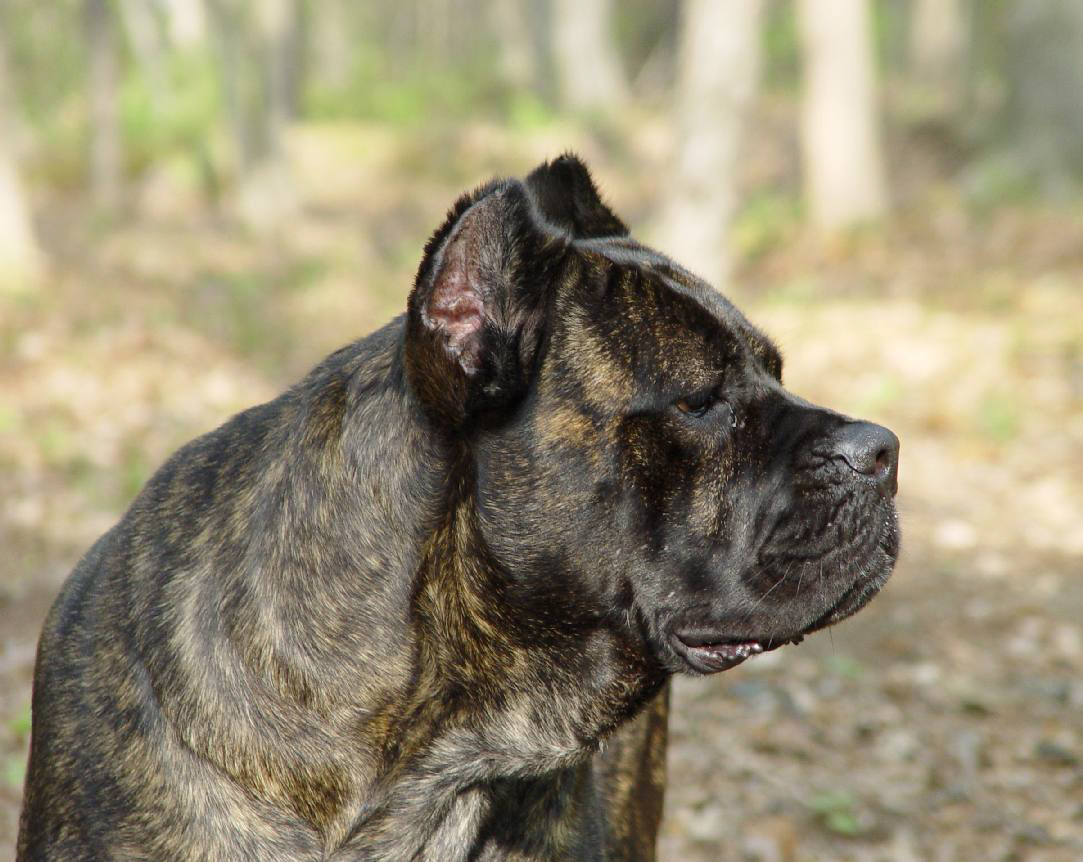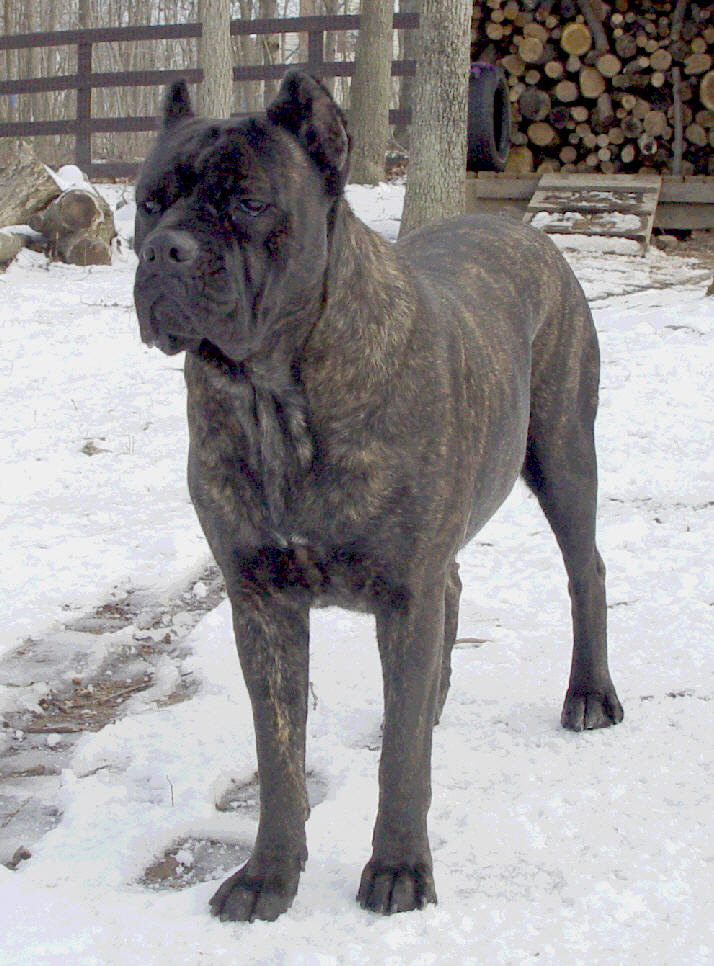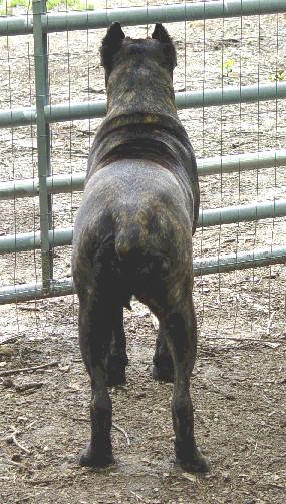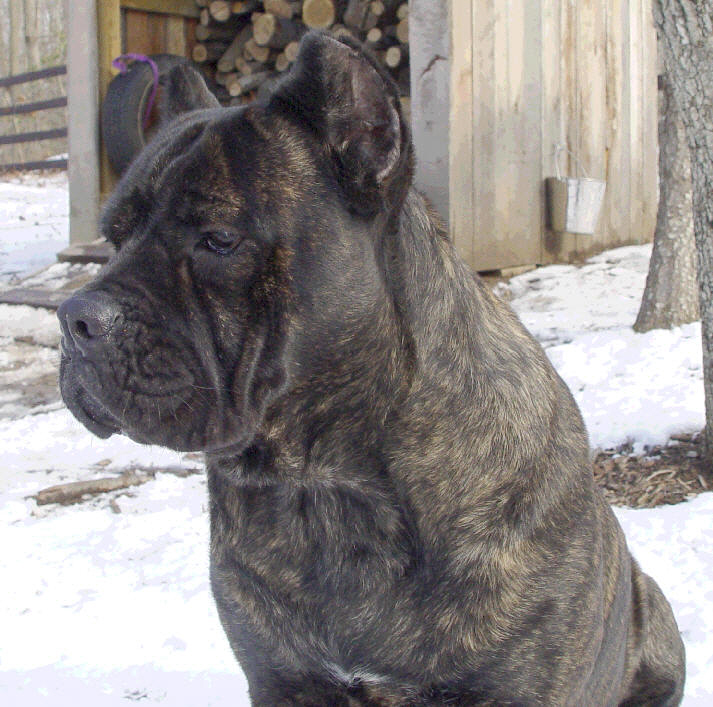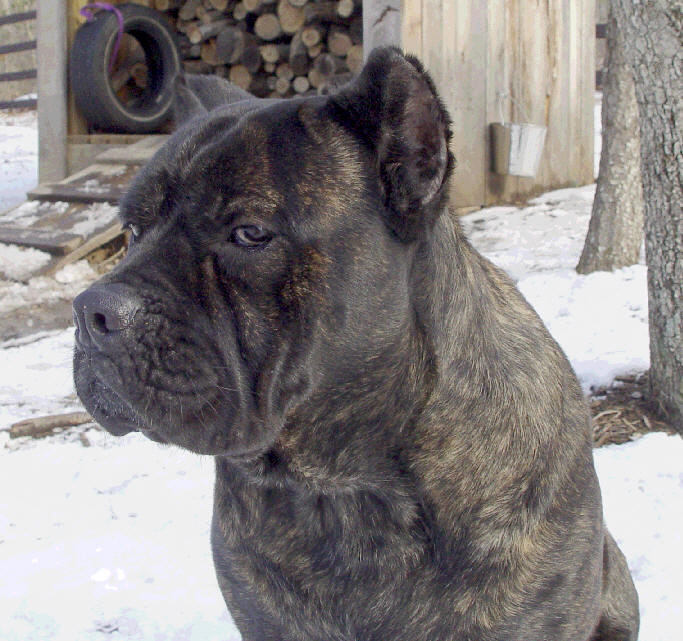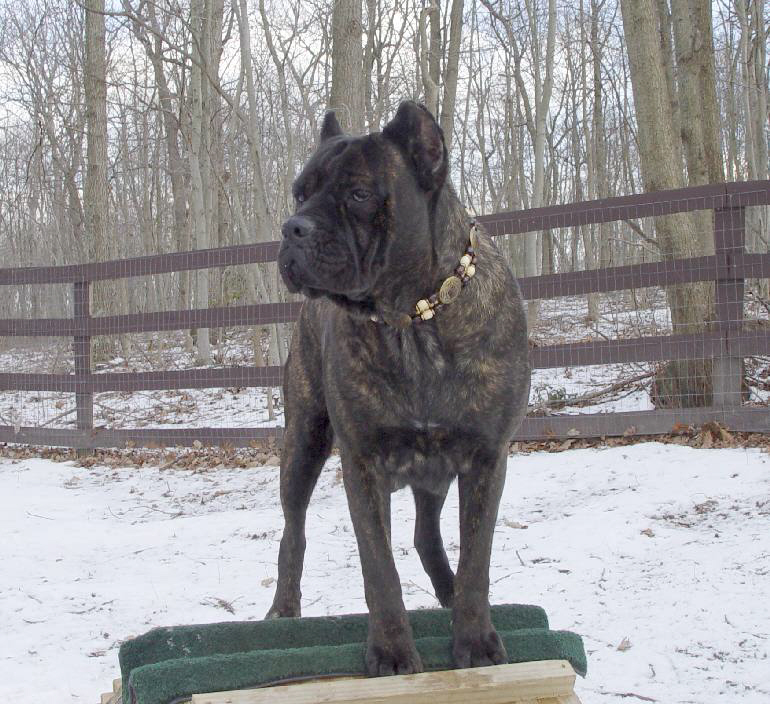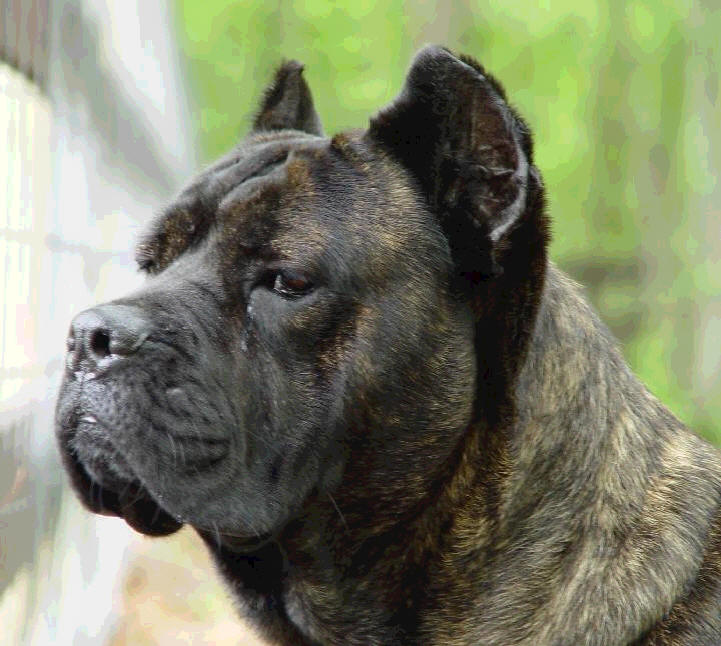 Pictured below from left to right: Bayos and Jara Jara & Jasmine (best friends)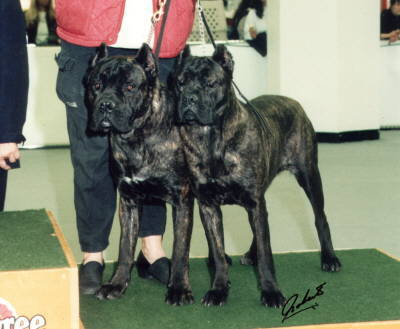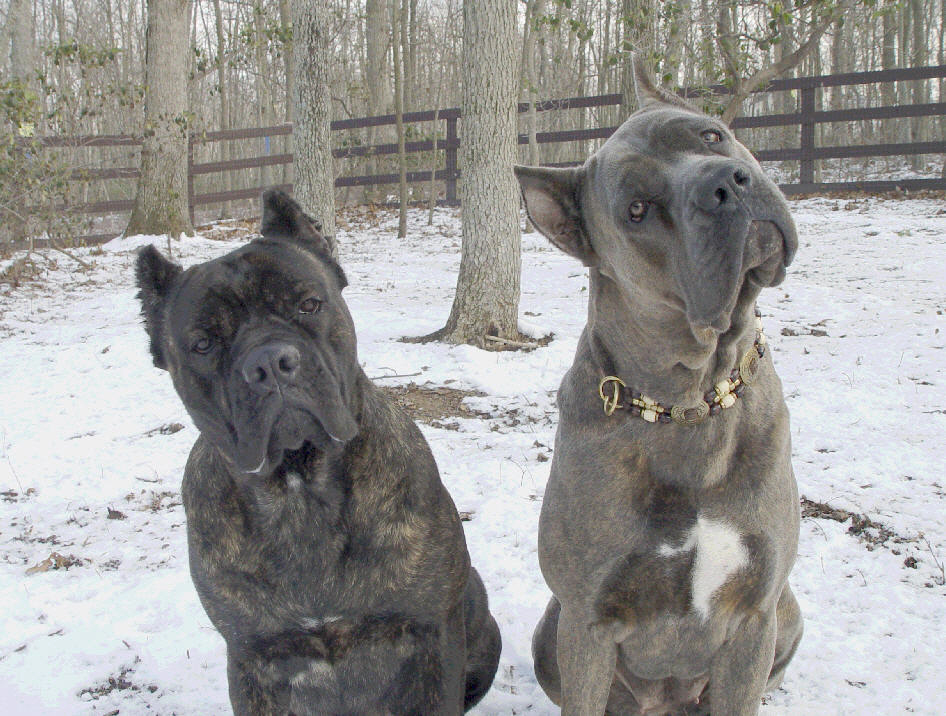 Below: Jasmine and Jara on the A-frame together then napping together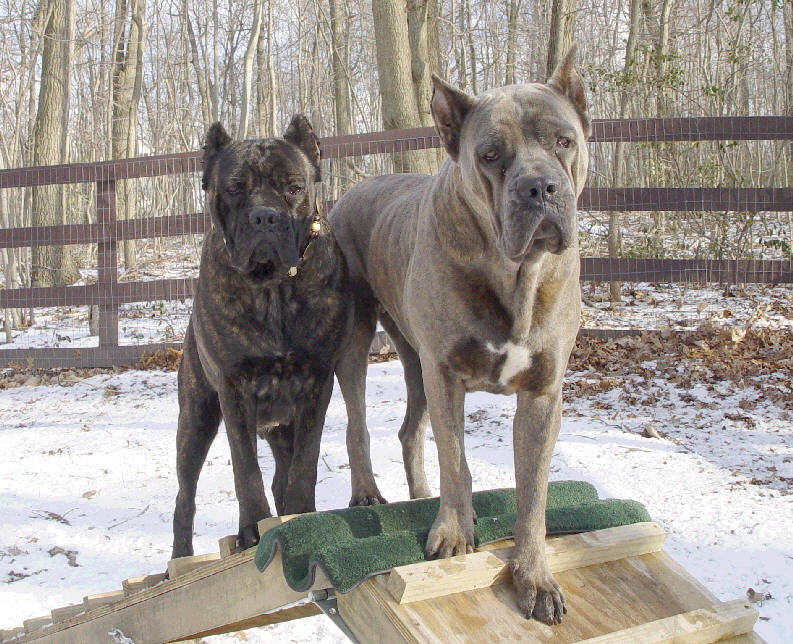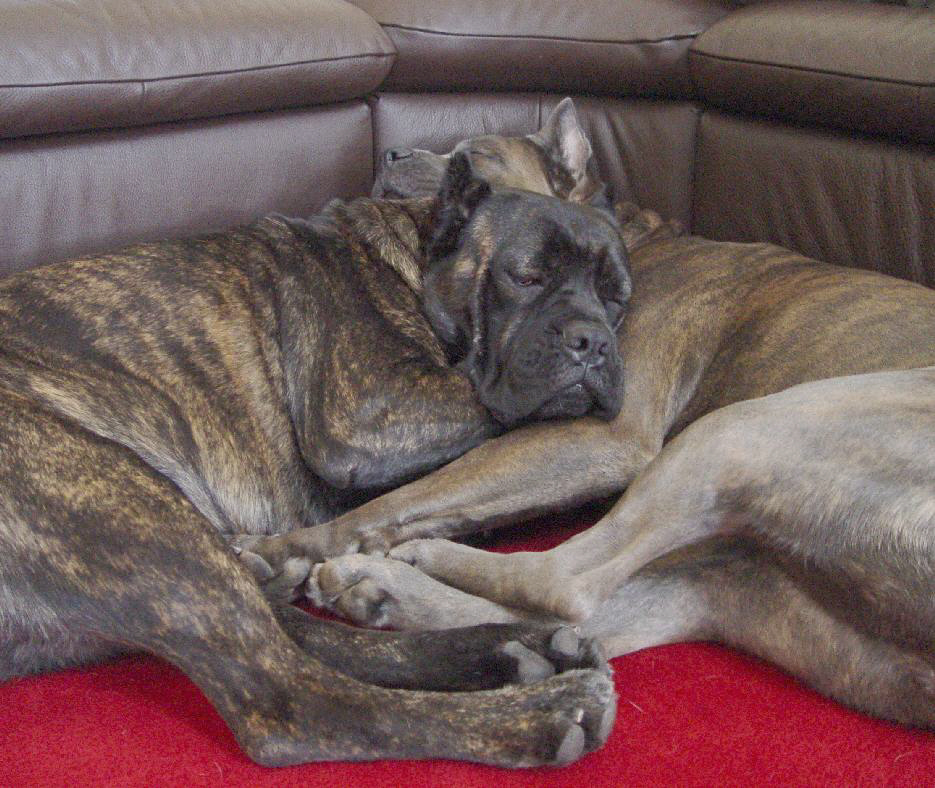 Click here to see Jara's Pedigree
DOB: 4/3/01 Sex: Female
Jara's hips are HD-A, Elbows OFA Normal
Canine Good Citizen
Size: 100 lbs, 24-3/4" tall
Personality: Friendly, enjoys attention, gets along well with other animals, relaxed and stable character. Very protective & loyal.
Jara's has done very well at the shows in Italy, the Czech Republic & USA. She is an ICCF and Rarities Champion (Conformation) AND she is the second ever female ICCF Reproductive Champion! She was born in Italy, lived in Germany then we imported her in May of 2003. She will be living with us for the rest of her life.
Jara's Show Career:
Winner's Bitch all 5 shows and Best of Winners Once at Rarities Spring Fling Classic 3/12/05 - 3/13/05
Reserve Winner's Bitch in the Rarities Specialty at Rarities Fall Classic. There were 53 Cane Corsos over 6 months of age competing in this show! 10/10/04
Winner's Bitch 2 times and Best of Winners 1 time at ARBA's New Jersey Classic 10/2/04 -10/3/04
6/03 Jara got Winner's Bitch & Best of Winners at her first show in the USA at ARBA Garden State Classic
5/03 Club and Specialshow of the Czech CC-Club, Judge Mr. & Mrs. Perricone, Italy - Open class - Excellent 2 Reserve CAC on both days
6/02 Clubshow Czech CC-Club, Judge Guido Vandoni, Italy - Intermedia class - Excellent 1 CAC
4/02 CAC Ferarra, Italy, Young Class excellent 4
About some of Jara's Relatives:
Father:World Champion Paco-BOB Helsinky 1998, Italian, German VDH & Reproduction Champion, HD-C
Mother: Queen - Bundesjugendsieger 2000
Brother: Bayos dei Silvanbull - Young World Champion 2002 and Czech Young Club Winner 2002, HD-B
Uncle: Nestore dei Dauni - Young World Champion 2000 and Italian Champion.Full brother to Queen, HD-C
Grandfather: Ettore dei Dauni - Italian, Young Italian, Polish, European and Reproduction Champion, HD-B
Grandfather: Arras
GG-Grandfather: Bulan - Full brother to Basir who is the model for the FCI Standard
GGG-Grandfather: Dauno - Father of Basir & Babak (male and female models of the FCI Standard) & Bulan.
<![if !vml]>

<![endif]>
Visit our photo gallery to see more pictures.
All articles, photos, and information on the site are SOLE property of Apex Cane Corso Italiano
and cannot be copied, distributed or LINKED to any other website, newsletter or
other informational source without prior permission from Apex Cane Corso Italiano.

ŠApex Cane Corso Italiano ˇ 2002 ˇ All Rights Reserved