Apex Cane Corso Italiano
Champion Apex's Luigi,CGC
Co-Owned with Lisa Ann & Tom Schmidt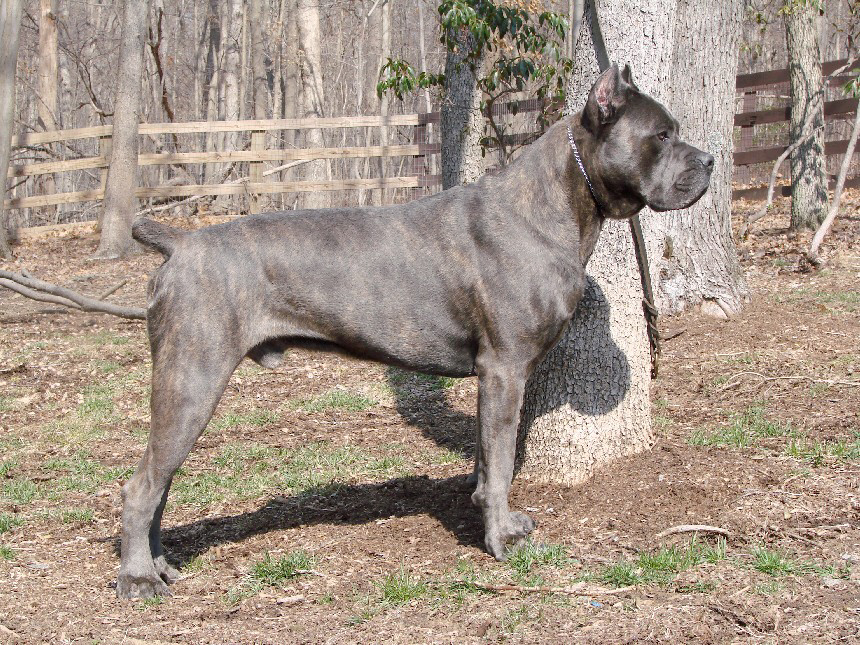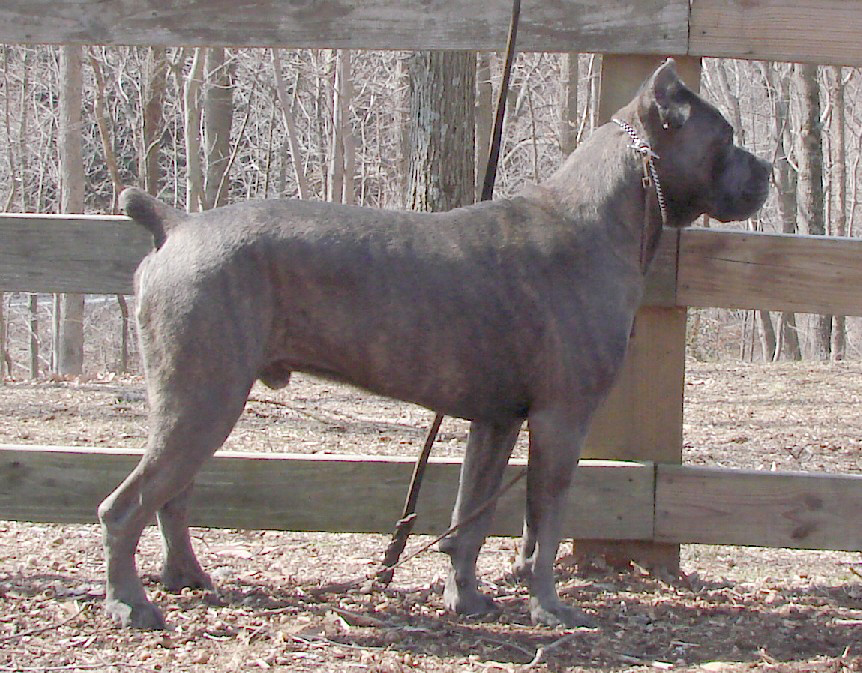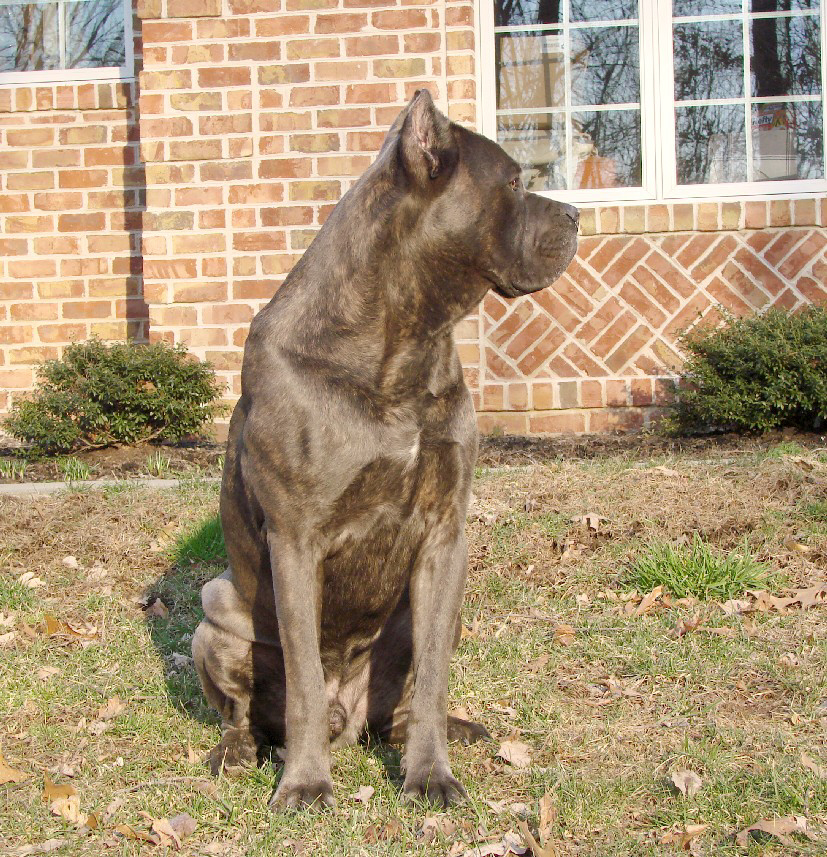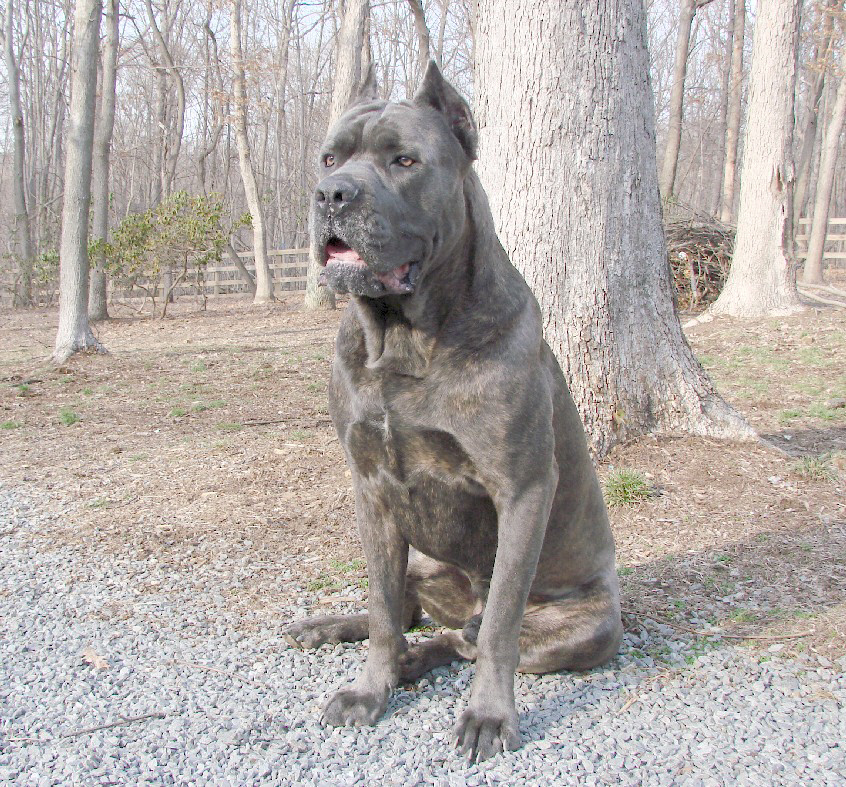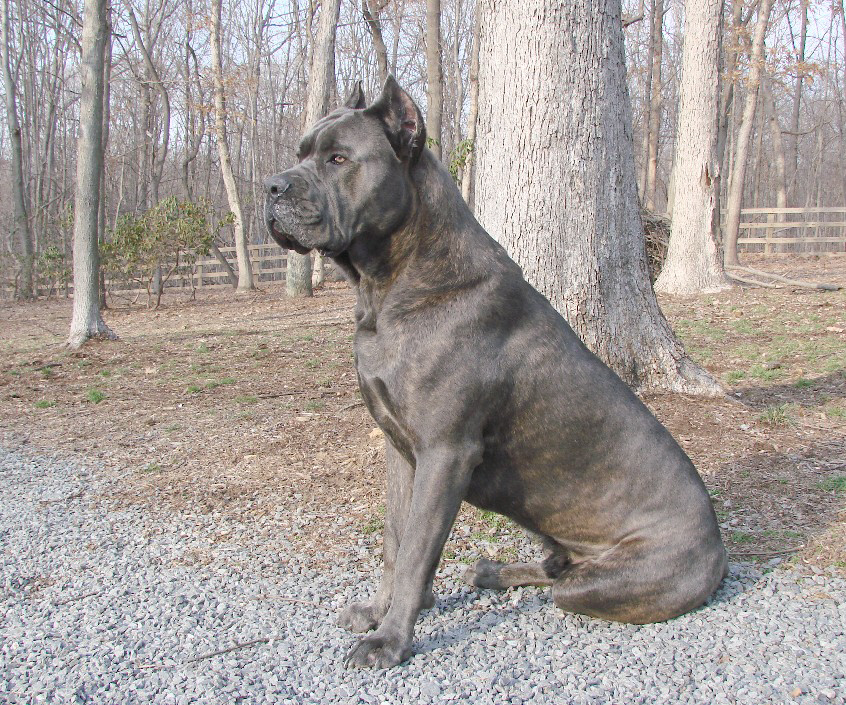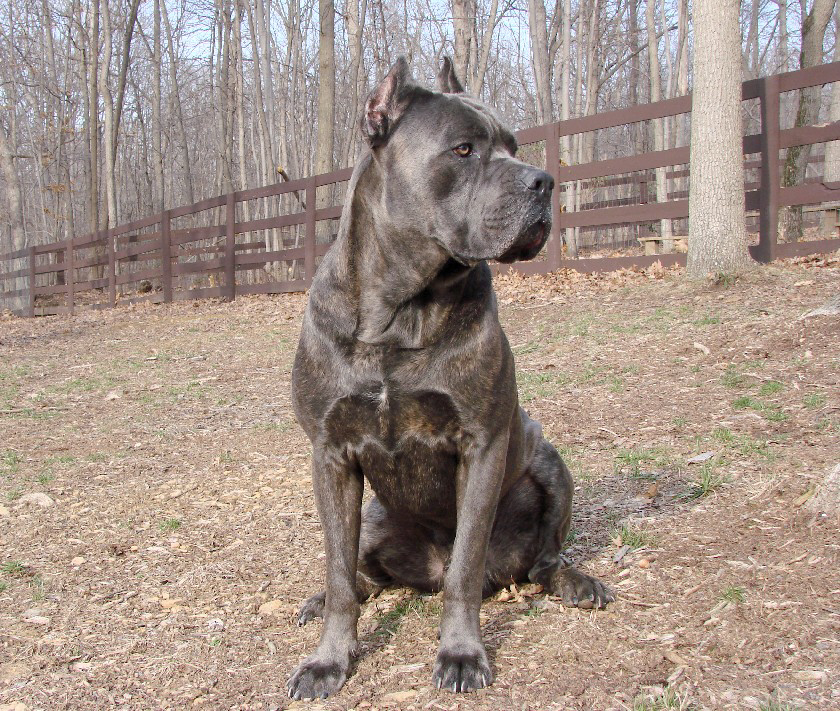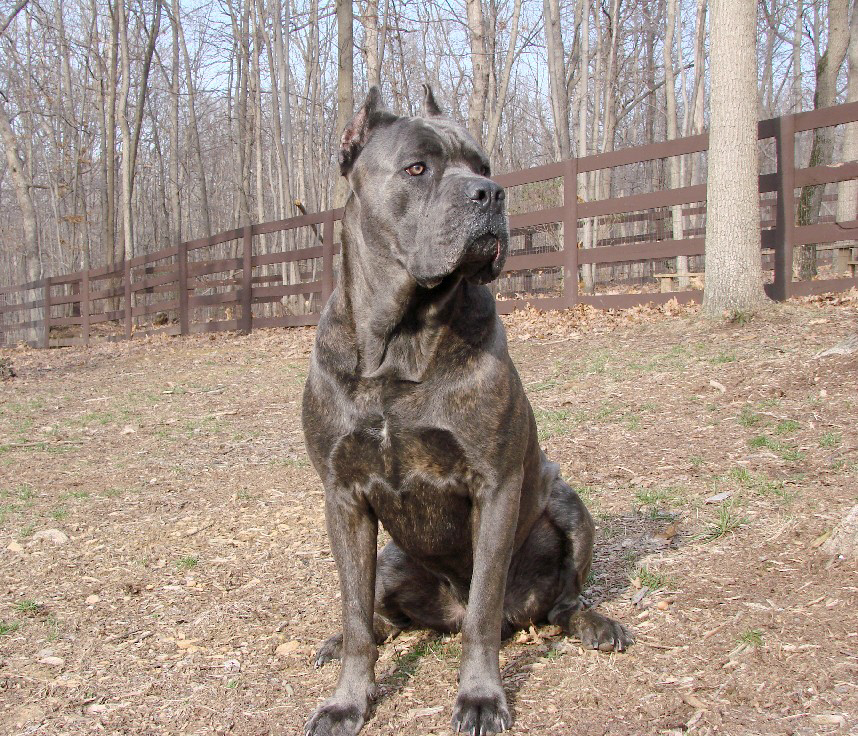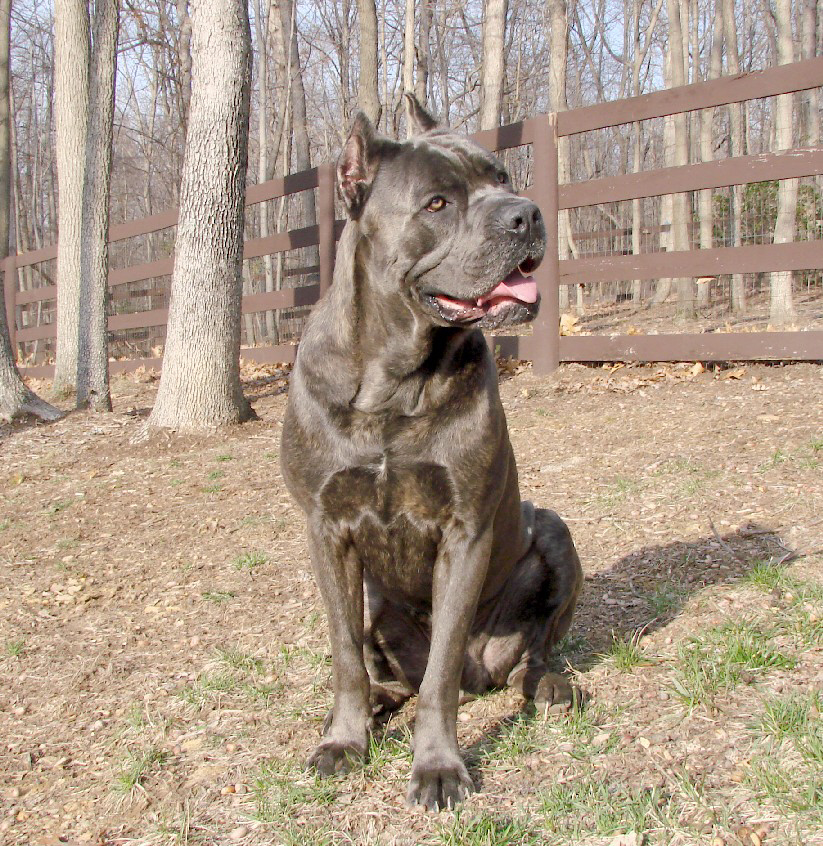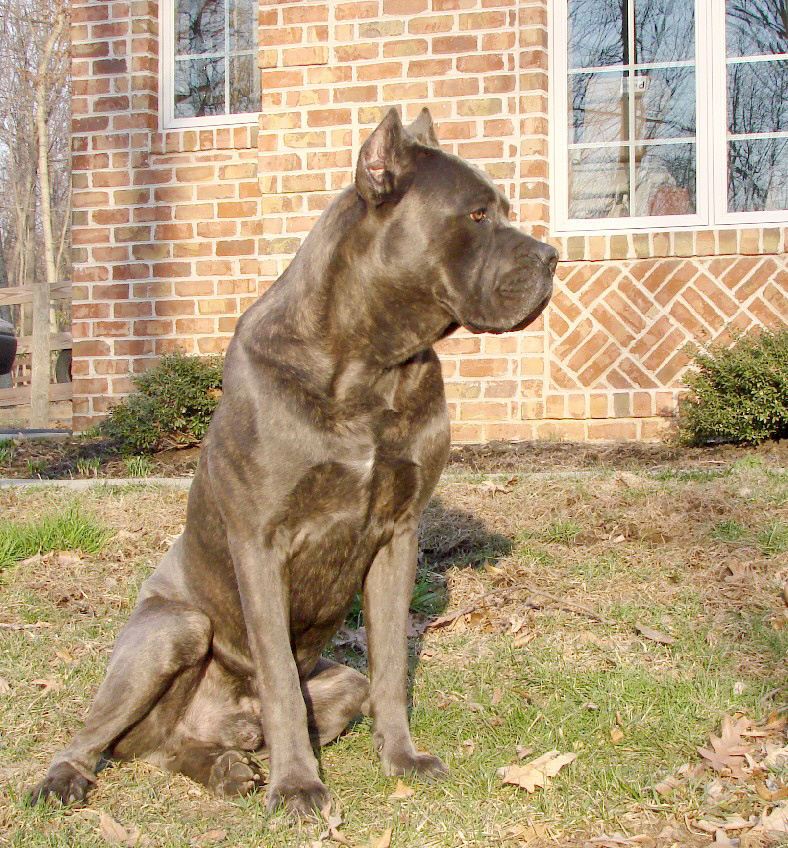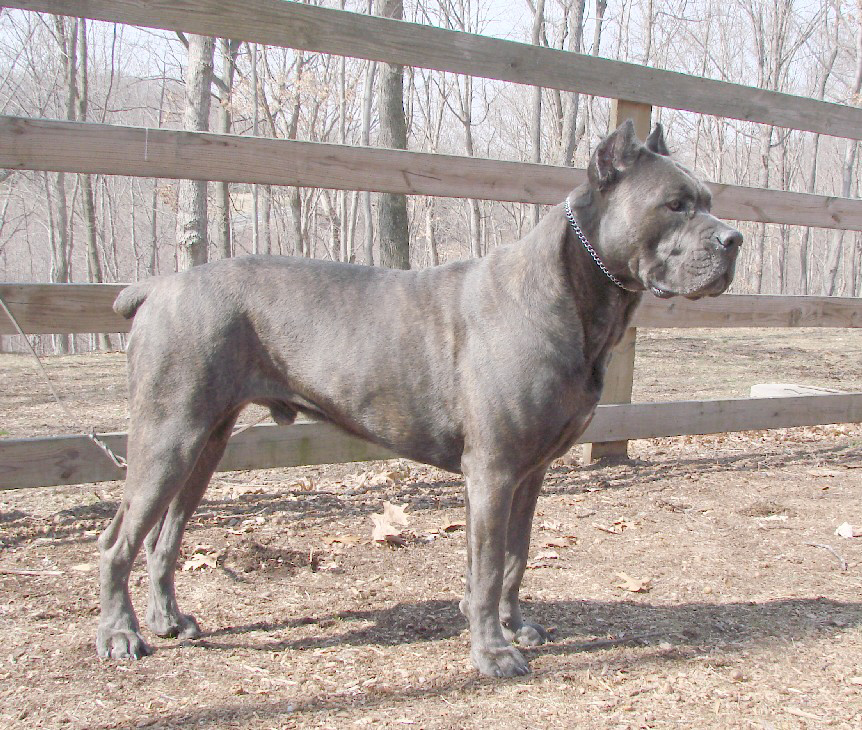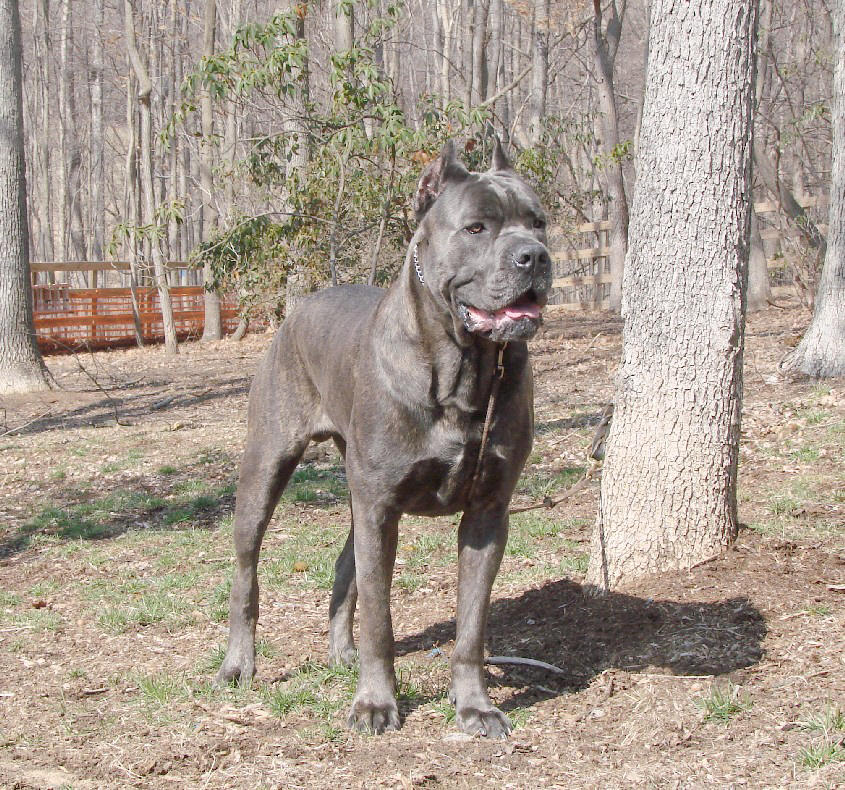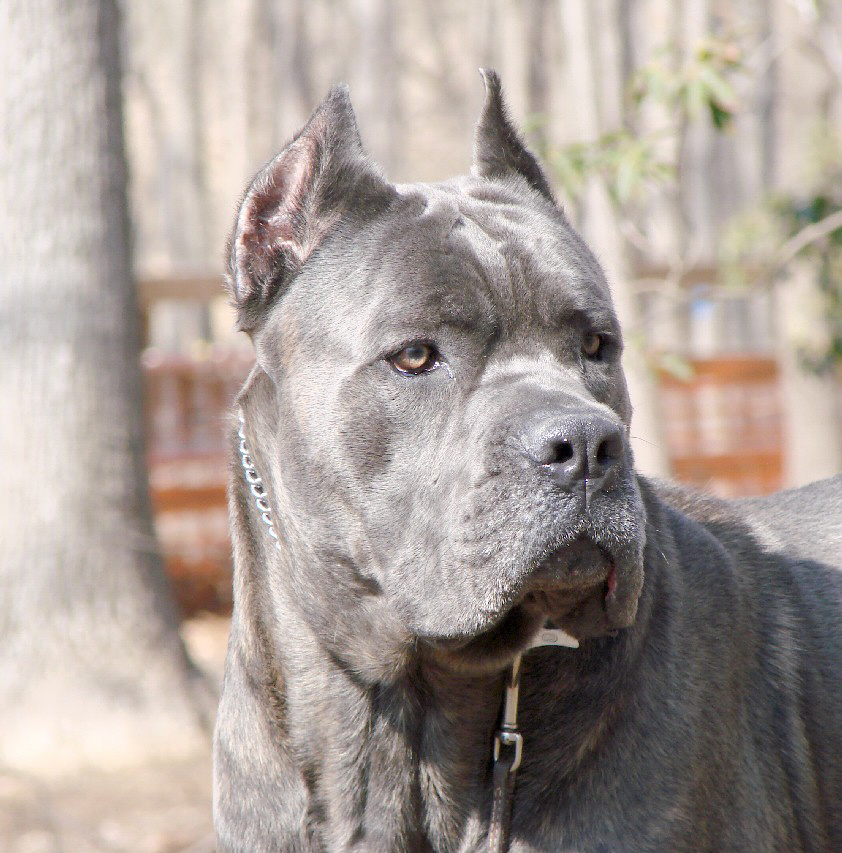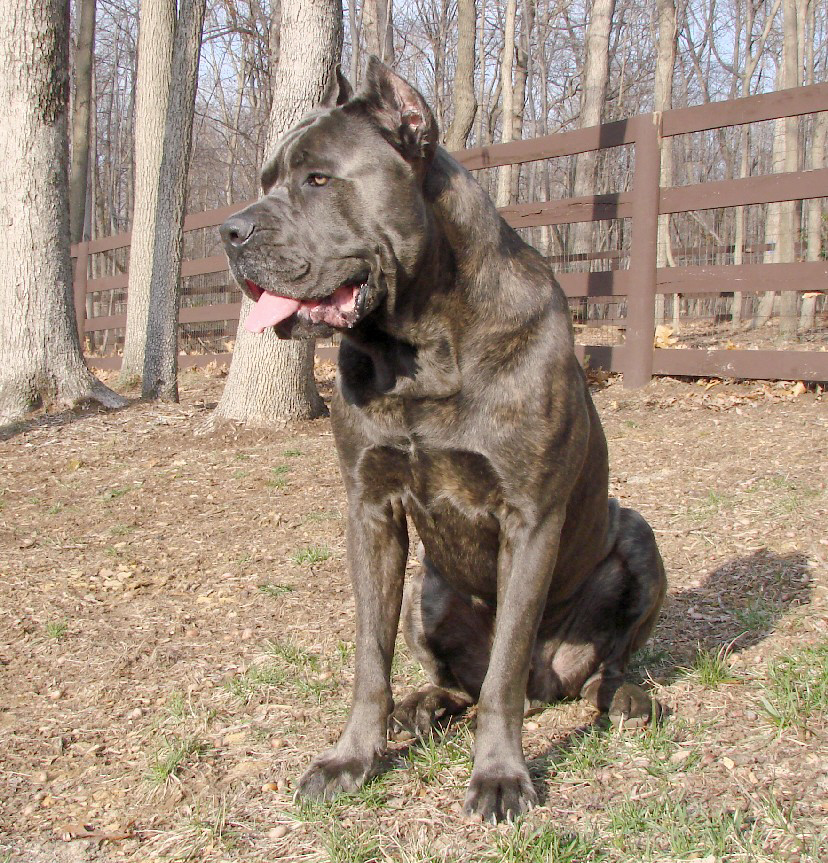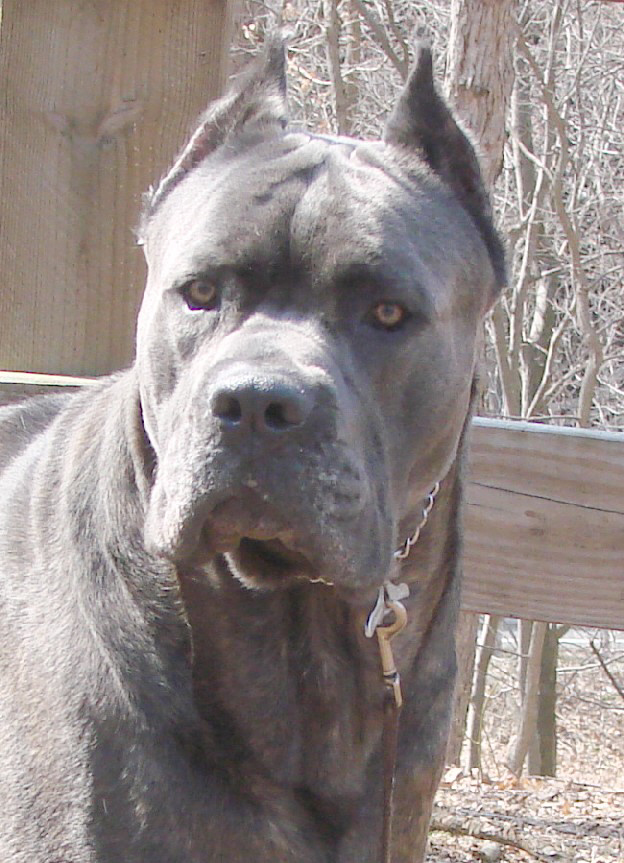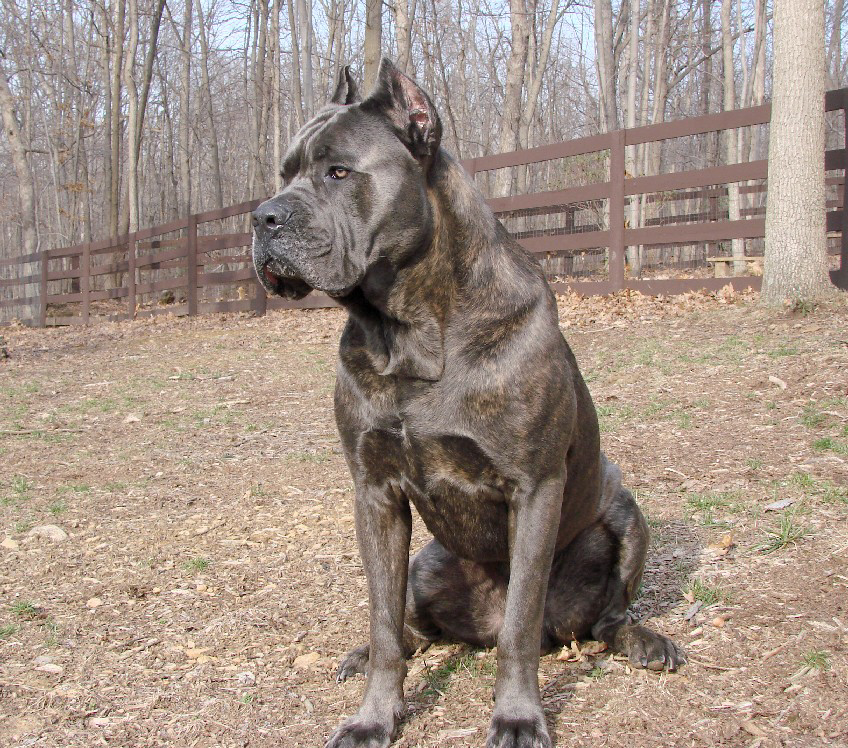 At the show hotel...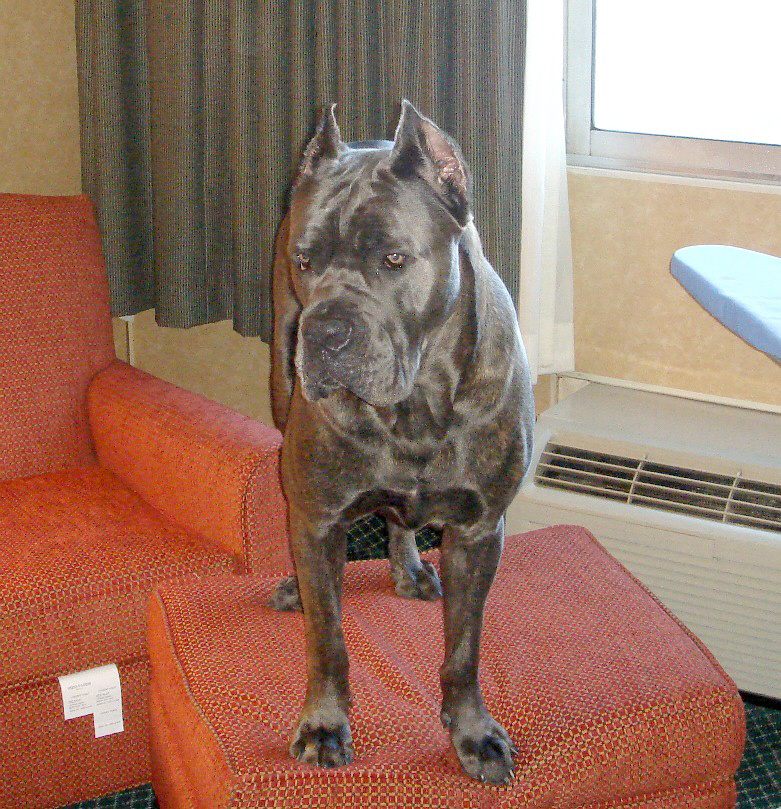 Louie popping his head out of the top of his soft crate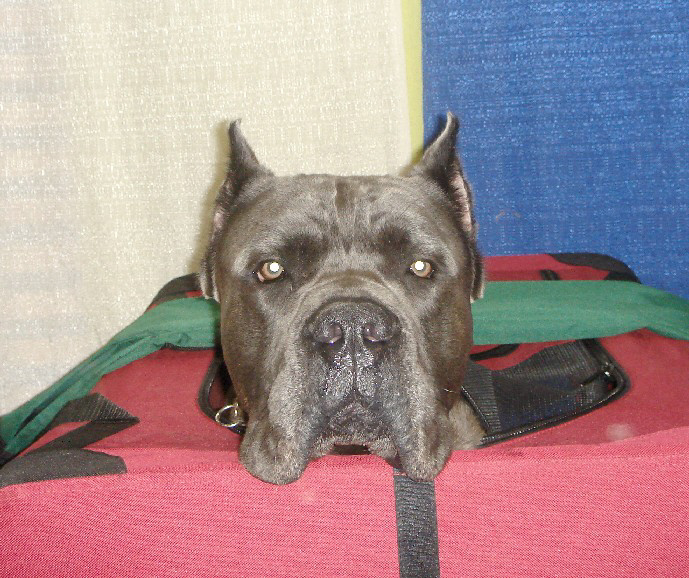 1 Year of Age: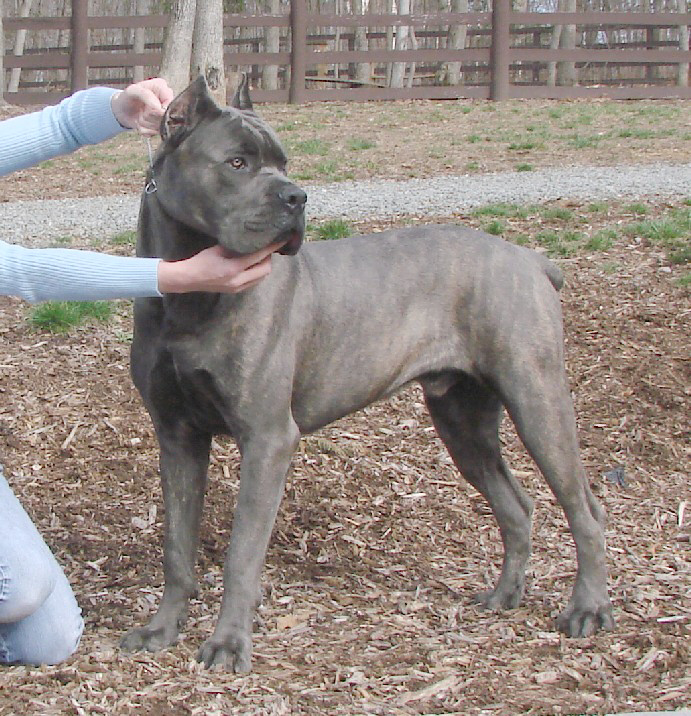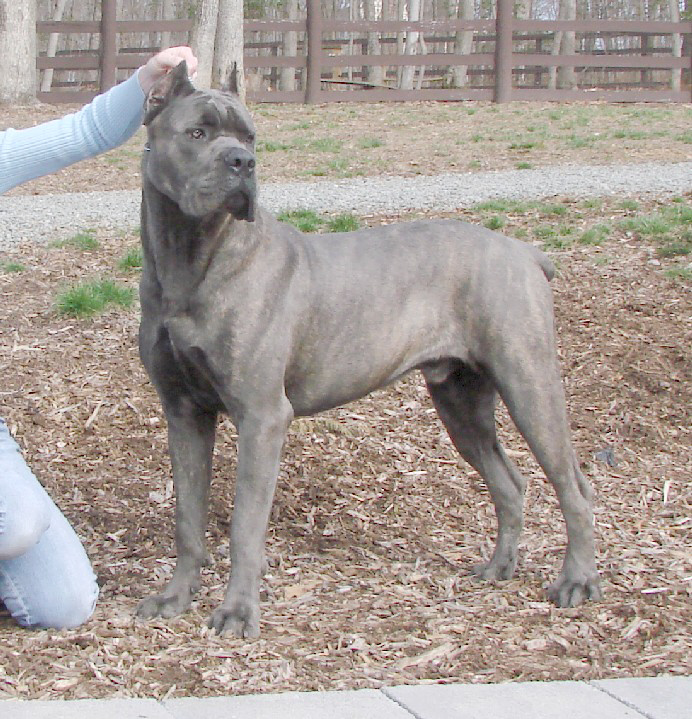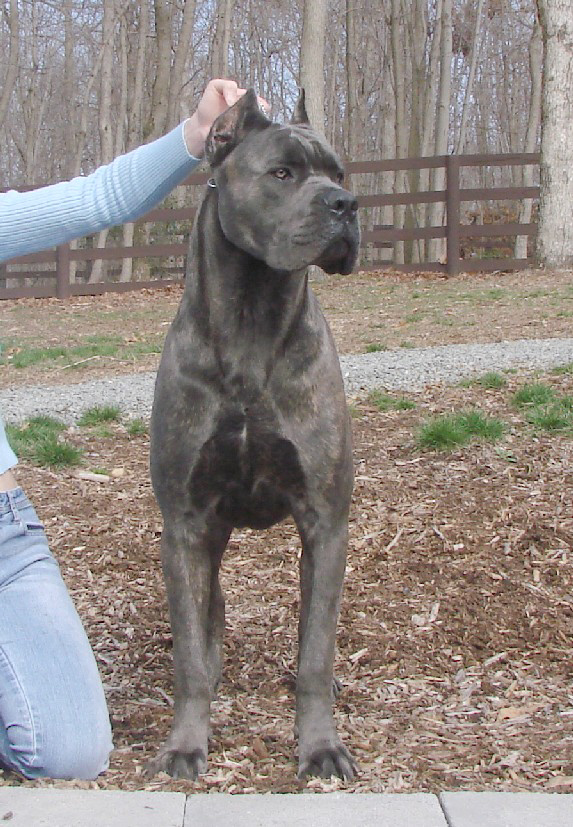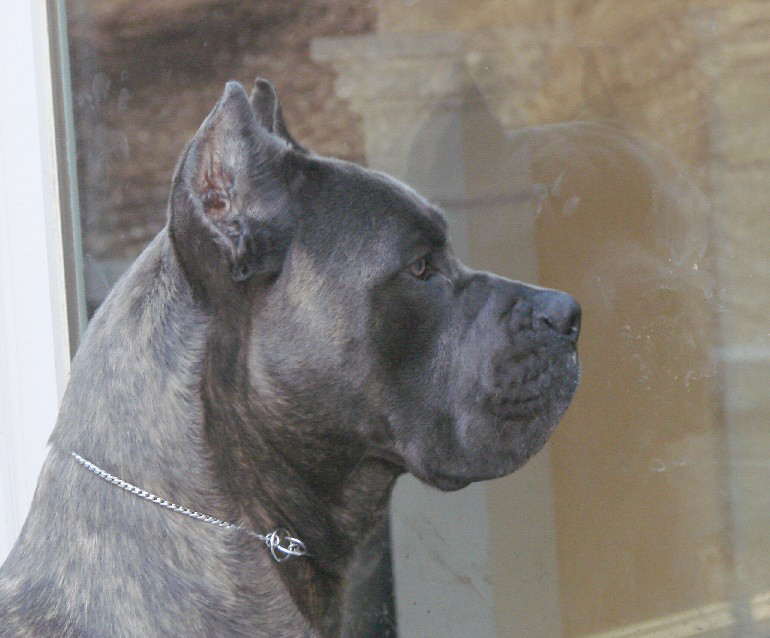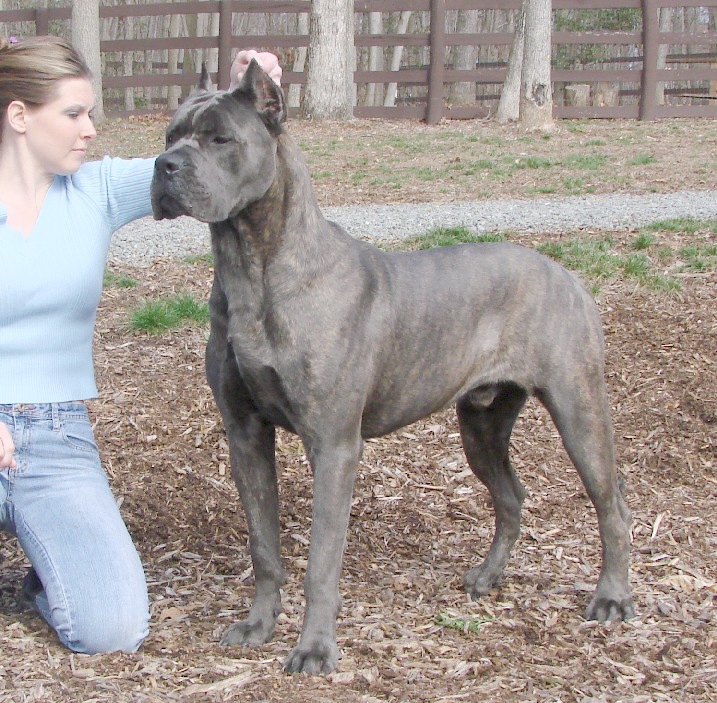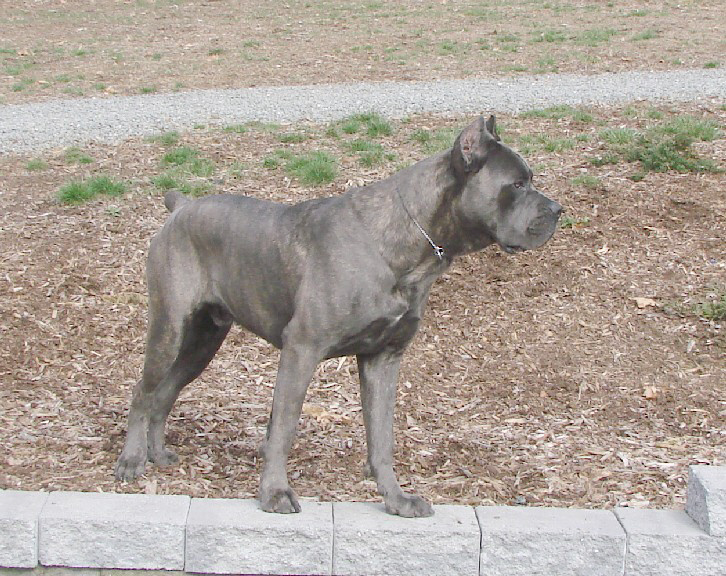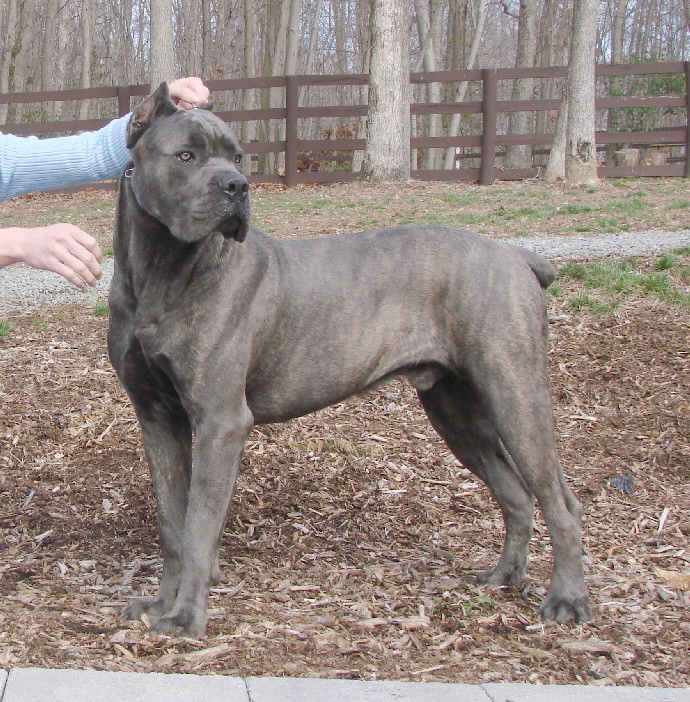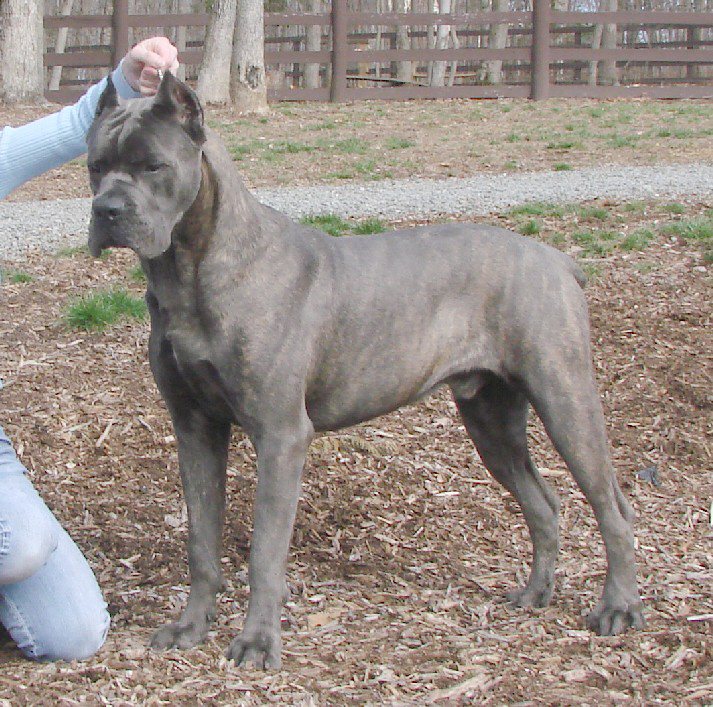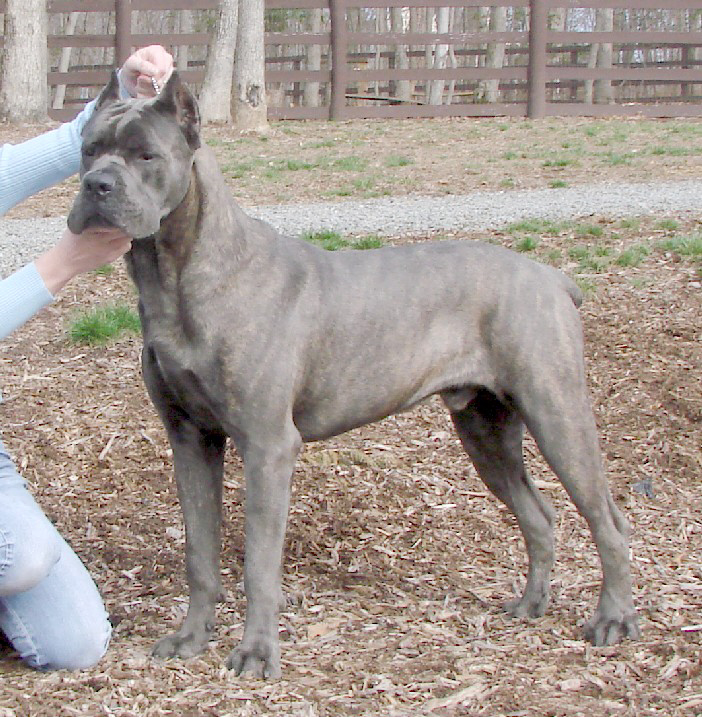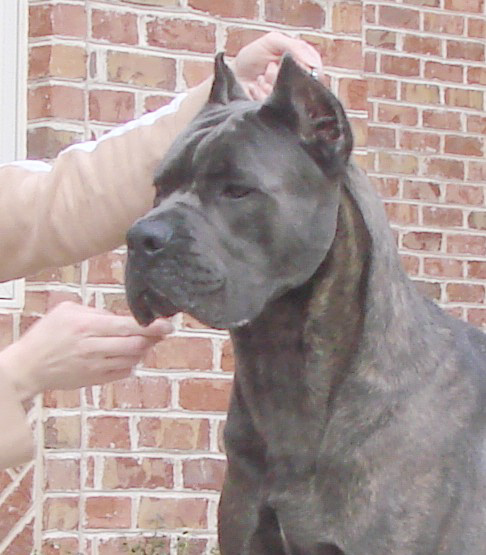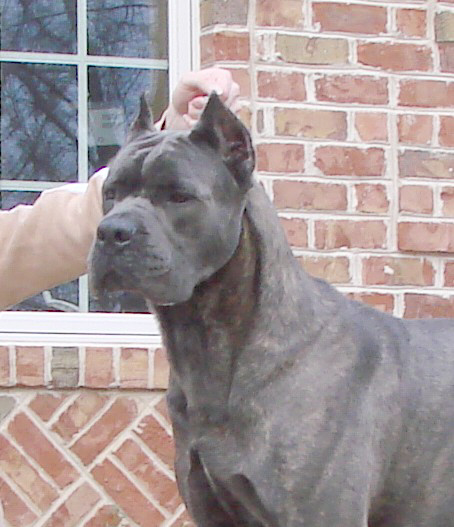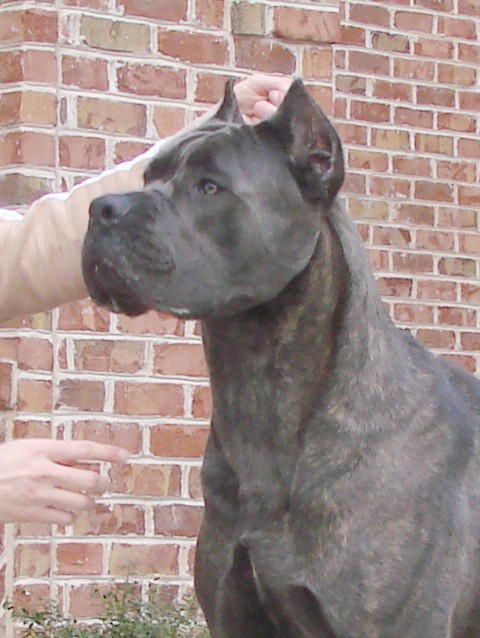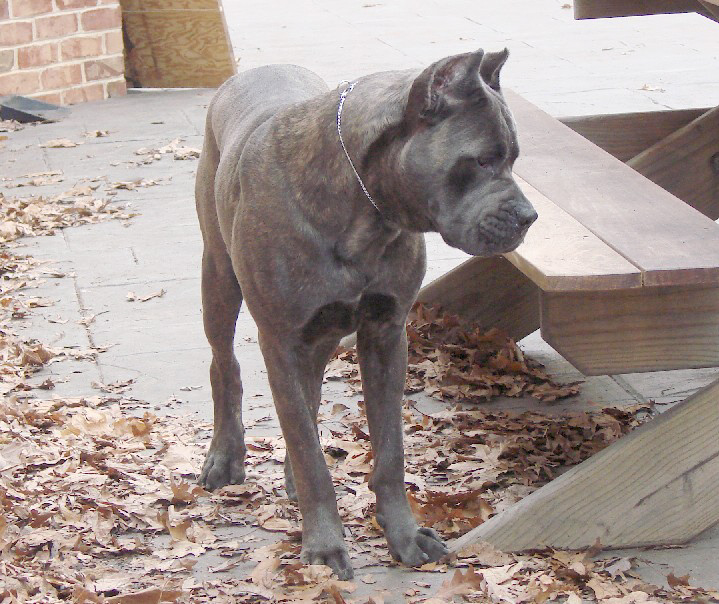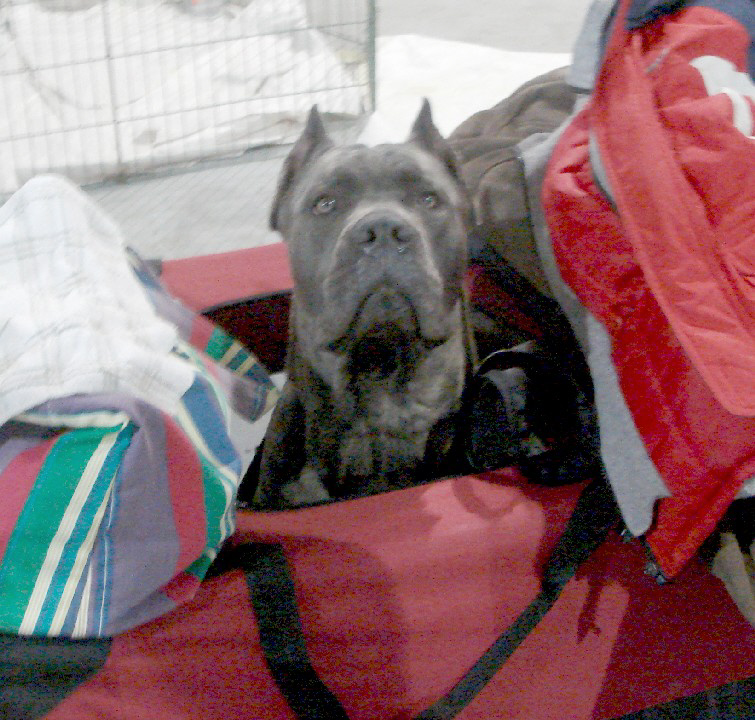 Just popping his head out of the top of his soft sided crate!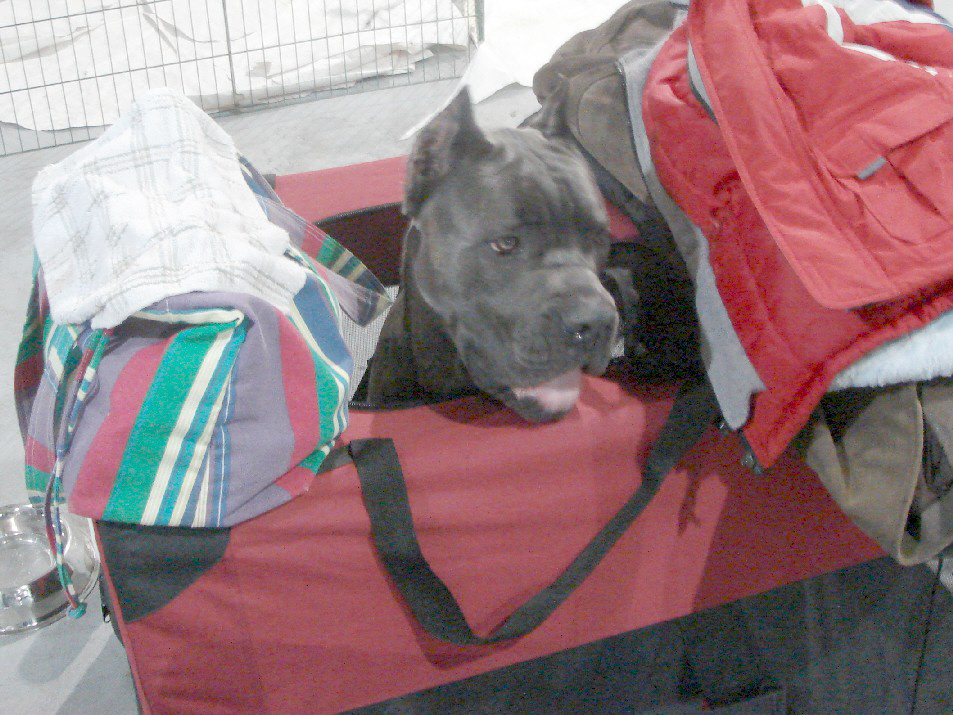 At 11 Months: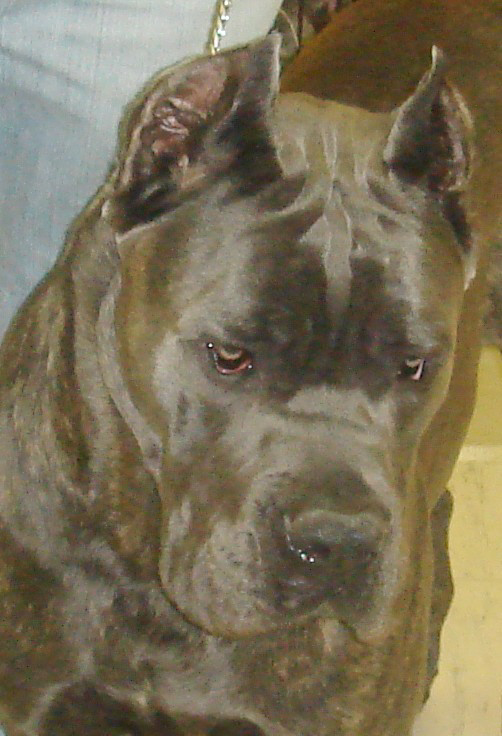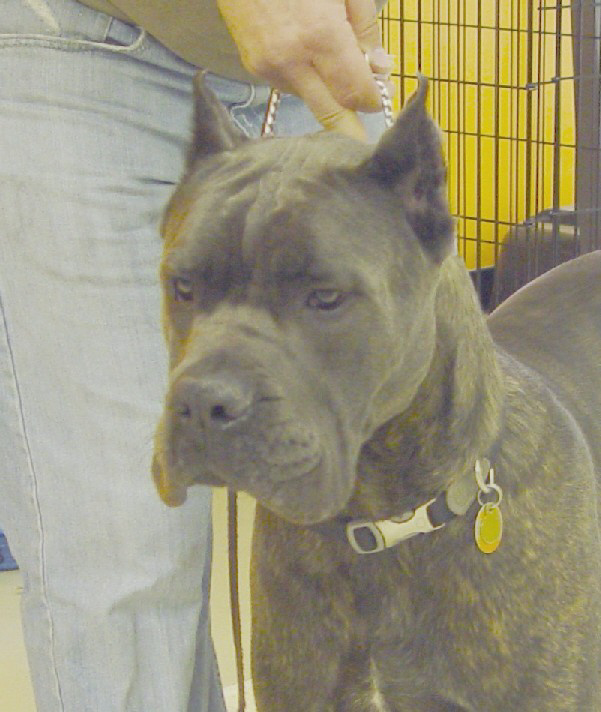 Photos taken at 6 months of age: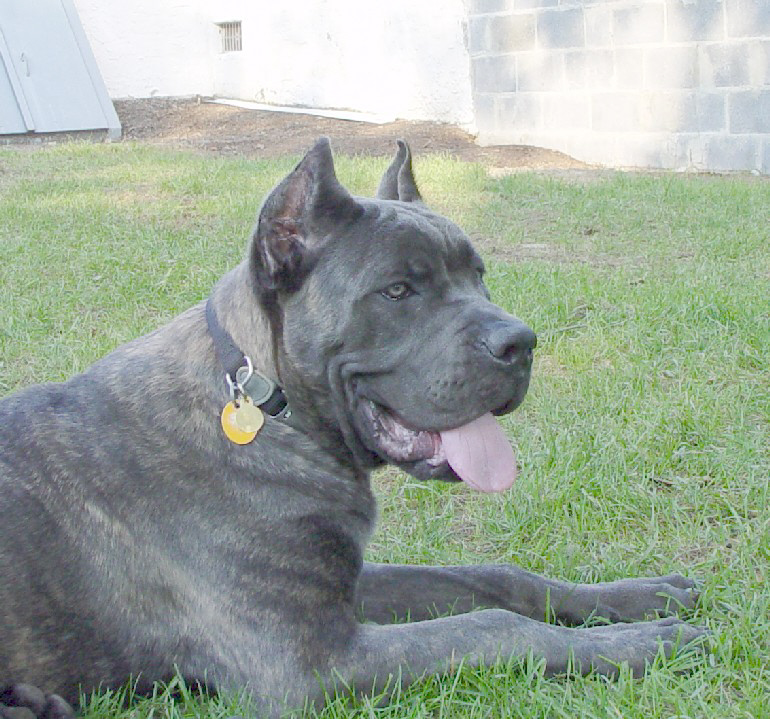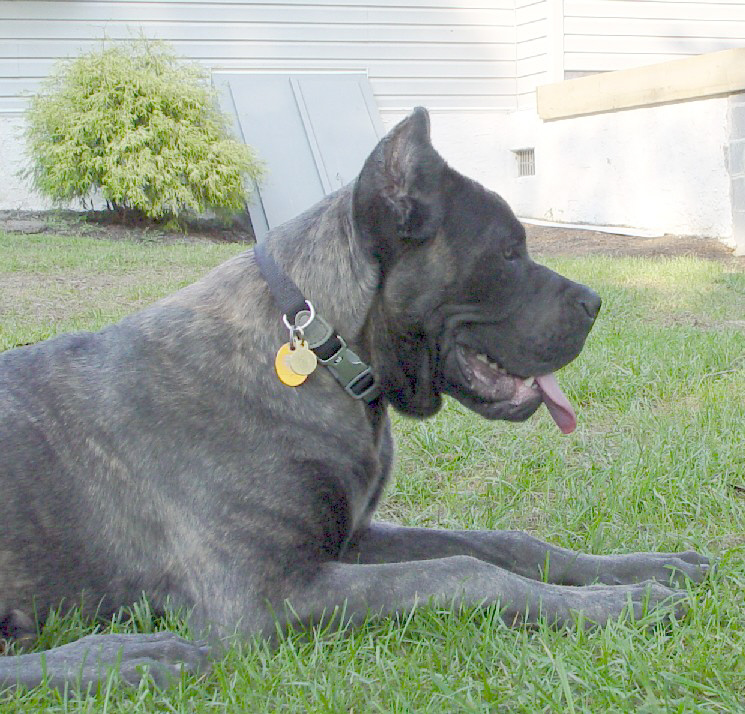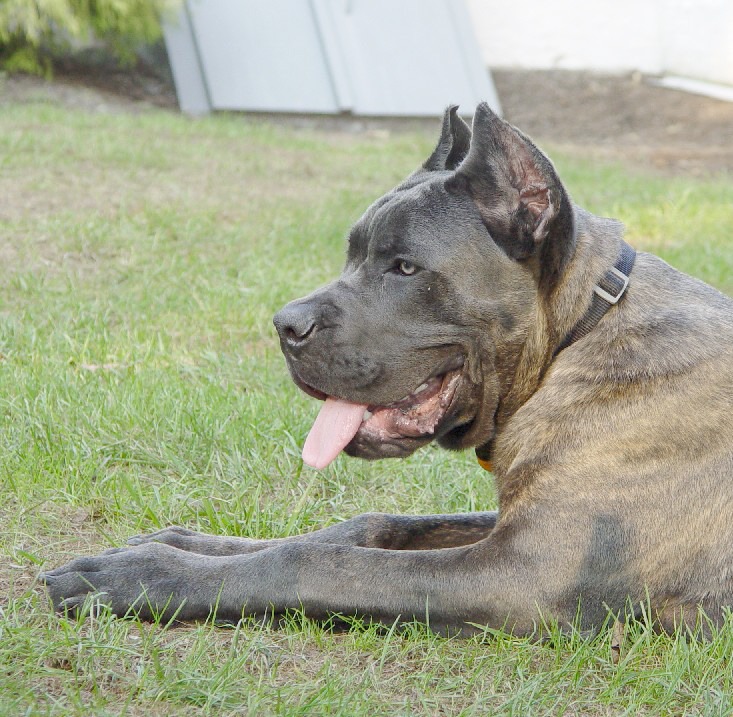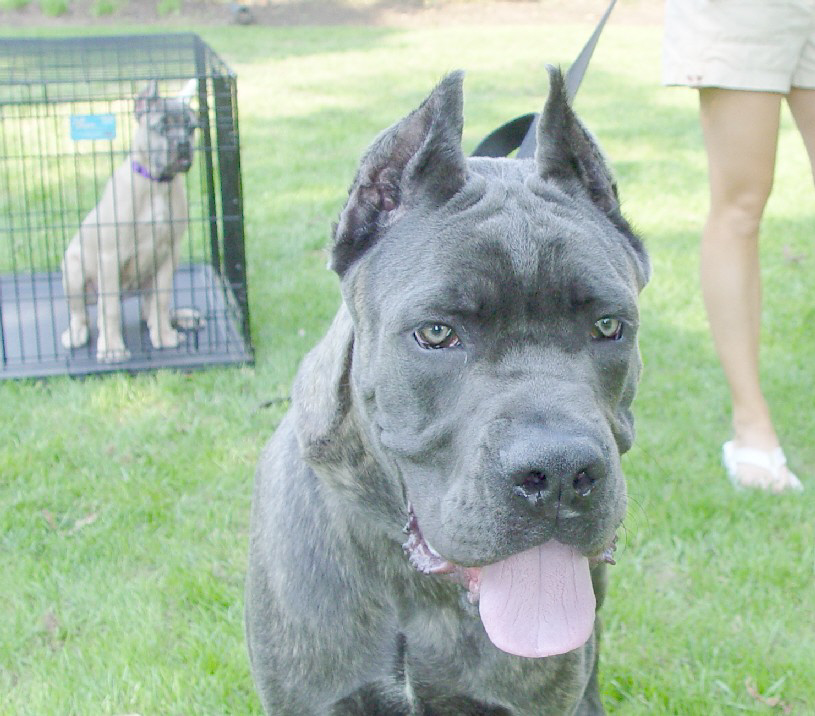 12-14 Weeks: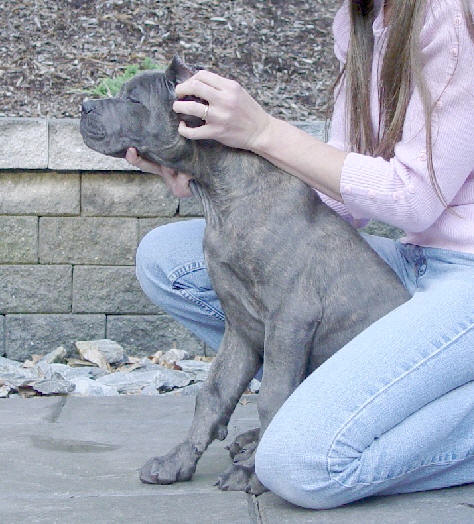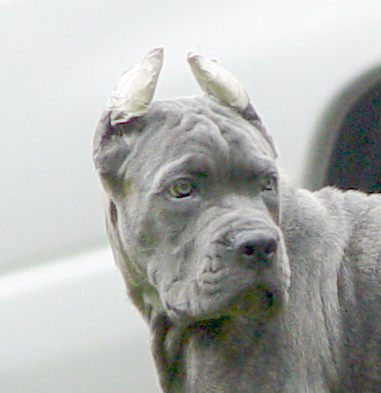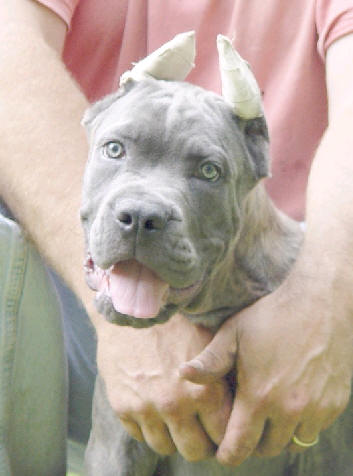 Baby Pictures:
Louie, Redek and Roco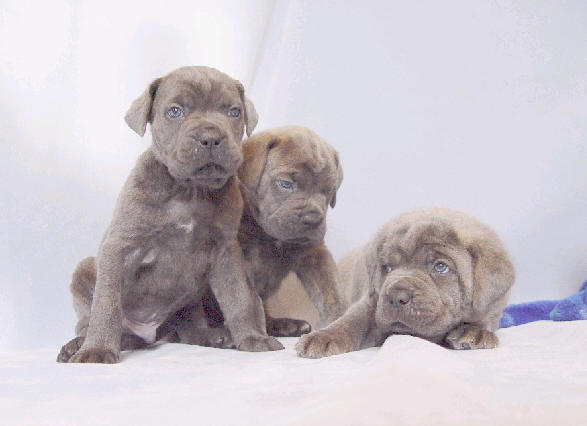 Redek and Louie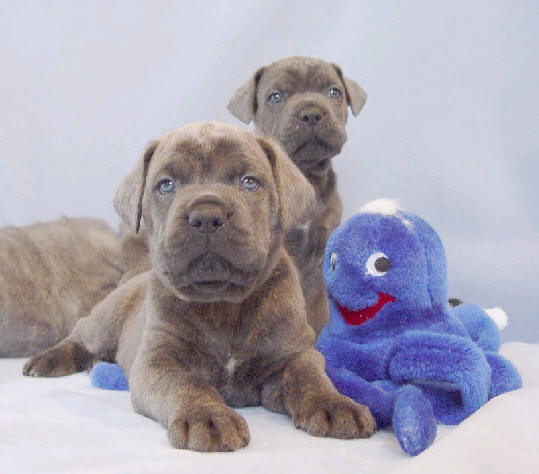 Sire: Italian Champion Brenno Dam: Champion Jara Dei Silvanbull
DOB: 3/11/06 Sex: Male
PennHIP >90th Percentile - The report says specifically "your animal's hips are tighter than approximately 100% of this group of animals" Group meaning the Cane Corso breed.
Canine Good Citizen
Size: 27" and 123 lbs
Personality: Dominant, Assertive and Obedient. Intelligent, affectionate, happy, playful, sweet, and outgoing.
About Luigi: "Louie" is a Rarities Champion, co-owned with Lisa Ann & Tom Schmidt and lives with them. We flew to Italy with Luigi's mother, Jara, to do the stud with Brenno. Luigi is a result of that breeding.
Luigi's Show Career:
Best of Breed/Group 1/BEST IN SHOW and Best of Breed/Group 2 at Rarities Lums Pond Classic II 9/20/08
Best of Breed/Group 4 and Best of Breed/Group 2 at Rarities Hartford Classic 10/28/07 & 10/29/07
Winners Dog at Rarities Memorial Day Showdown 5/26/07
Winners Dog 2 times and 1 time Best of Winners at Rarities Tri State Showdown 5/5/07
Winners Dog/Best of Winners at Rarities Chantilly Classic 3/25/07
__________________________________________________________
All articles, photos, and information on the site are SOLE property of Apex Cane Corso Italiano
and cannot be copied, distributed or LINKED to any other website, newsletter or
other informational source without prior permission from Apex Cane Corso Italiano.

ŠApex Cane Corso Italiano ˇ 2002 ˇ All Rights Reserved