Apex Cane Corso Italiano
Apex's Penelope In Loving Memory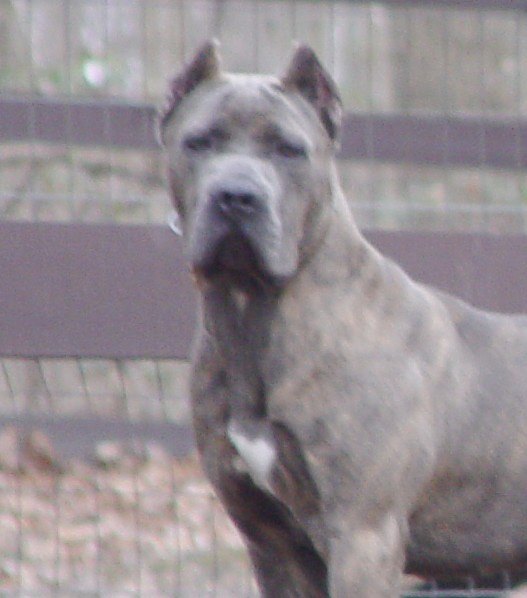 Rest in Peace Penelope 6/17/04 - 4/24/05
Our beloved Penelope passed away tragically on Sunday April 24, 2005 at 10 months of age. We recently started swimming our dogs as we thought it would be something they would really enjoy. It was Penelopeís first swim and she did great. Lots of splashing but she really enjoyed herself and appeared to be proud of her new found talent. After she was done swimming and out of the pool a problem occurred. Apparently even though she wore a life vest she had gotten water in her lungs. According to the emergency vet she had taken in enough water to cause a defense mechanism reaction which caused her lungs to fill with fluid. The ER vet called it submersion injury and it can happen up to 24 hours after water has gotten into the lungs. We rushed her to the ER, all the while trying to resuscitate her, but she passed away on the way to the hospital. We are devastated and in shock. It is almost impossible to believe that a freak thing like this can happen. She was a young vibrant 10 month old dog with absolutely no health problems nor any indication of any problem while she was swimming. She was a member of our family and a member of the pack. She was full of life, energetic, a beautiful girl with a matching personality, graceful, loyal, trusting and most of all extremely loving. She loved all of the other dogs and they all loved her. In the days following her death none of the dogs would play. Penelope always brought the ball around and got everyone playing. It just isnít the same without her. This is truly devastating to our family, our pack and our program. We were so proud of Penelope, such big plans. In an instant, without warning, she was gone.
We love you Penelope. Good bye for now my little compadre. I will see you again someday.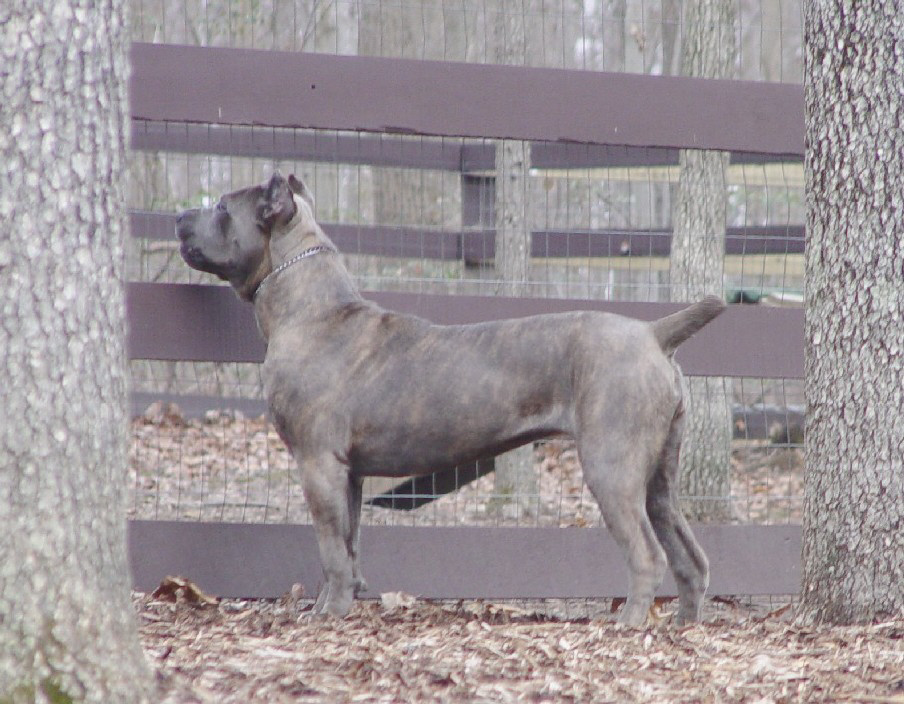 Photos taken at 7 months of age: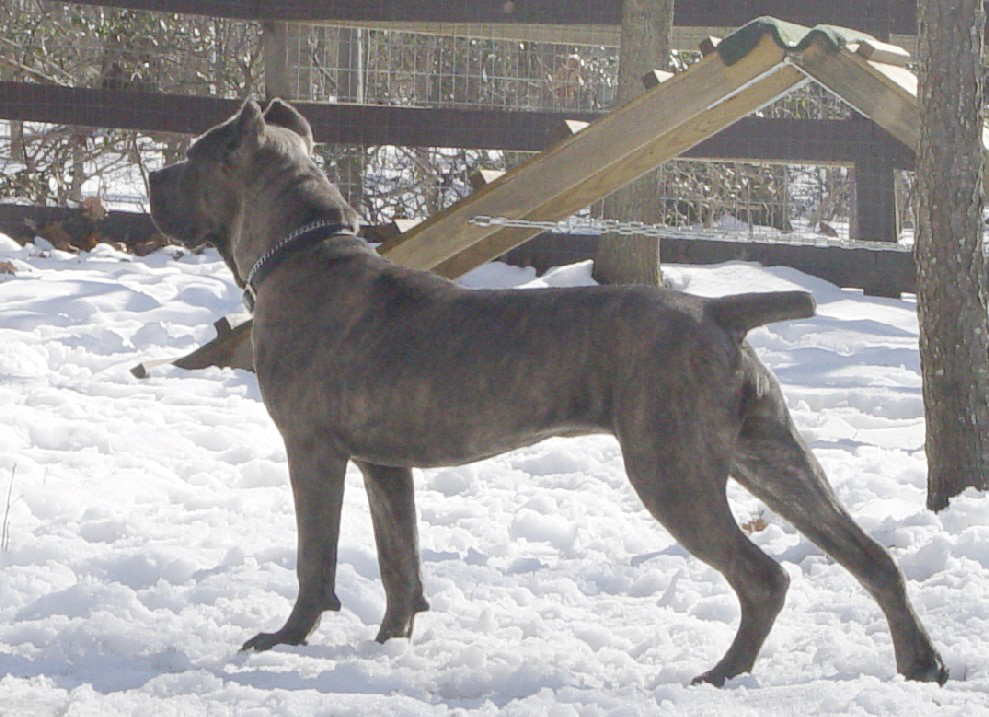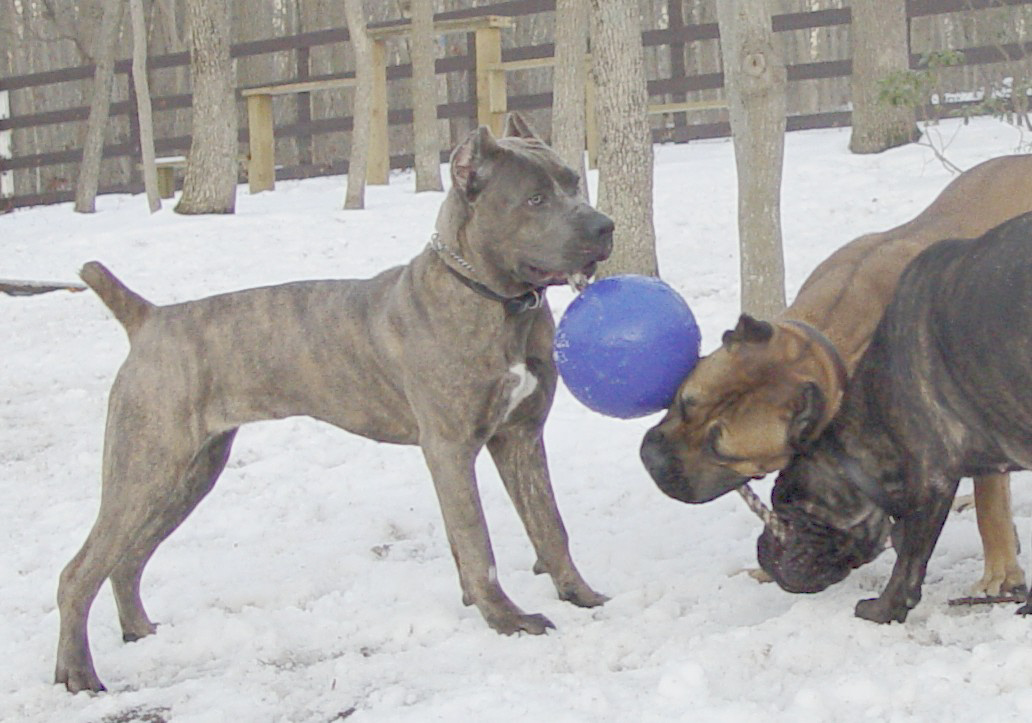 Penelope and Jasmine - "Mini-Me"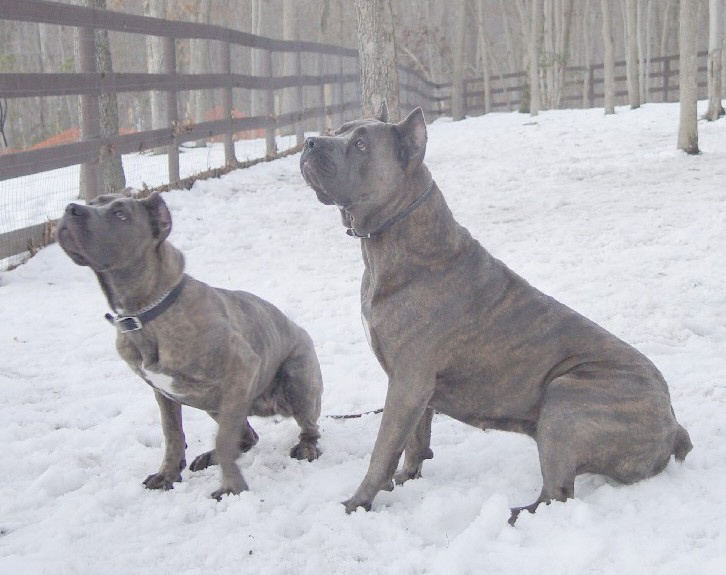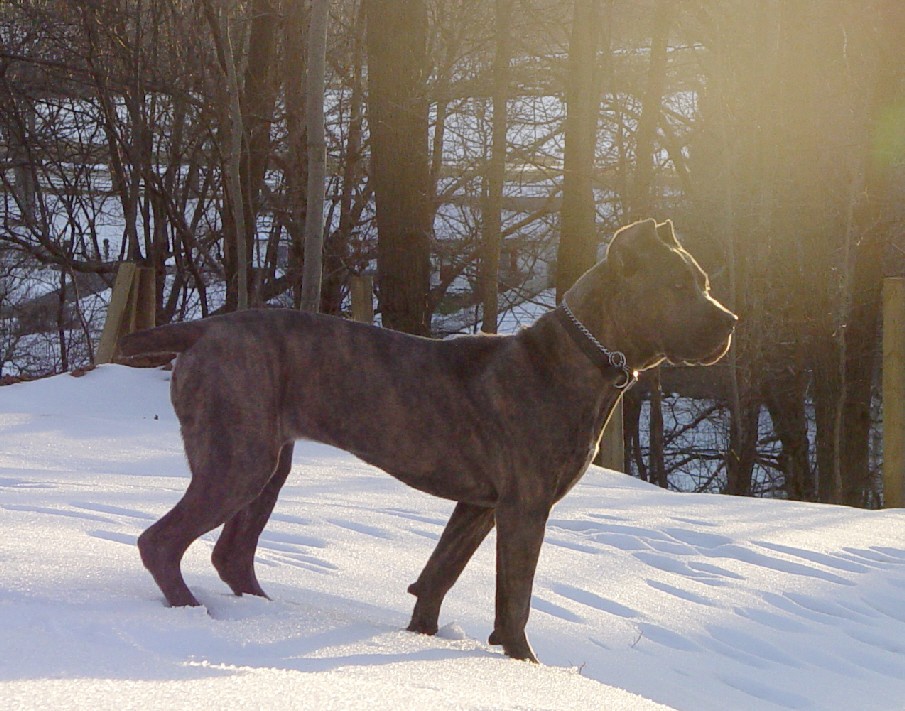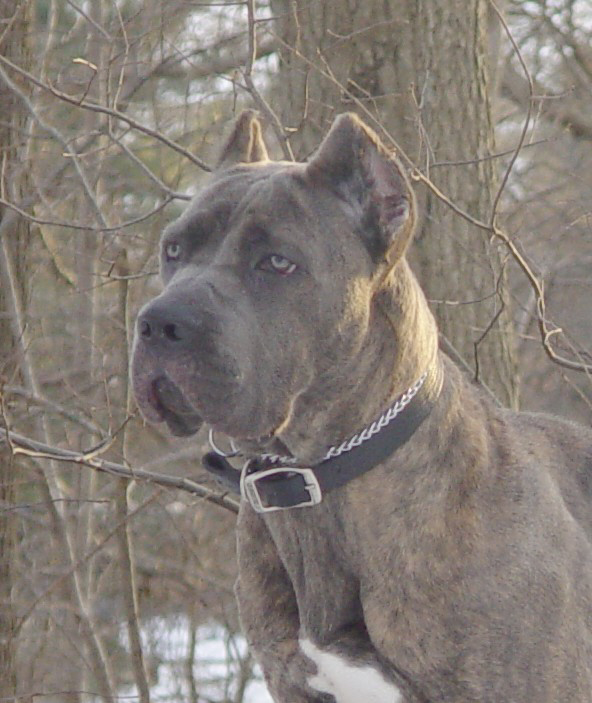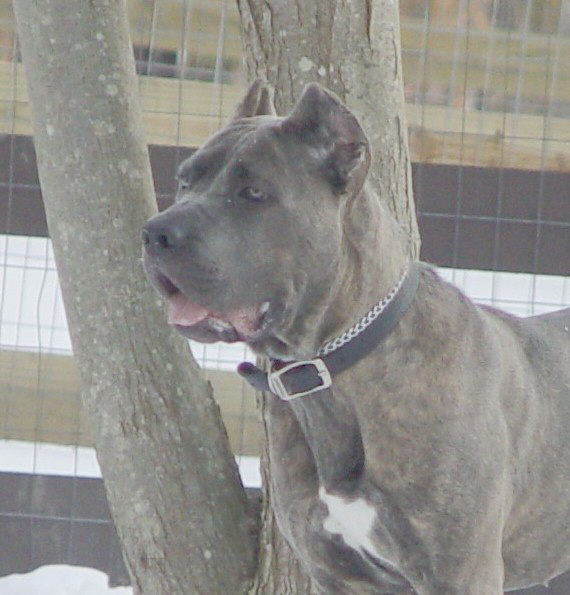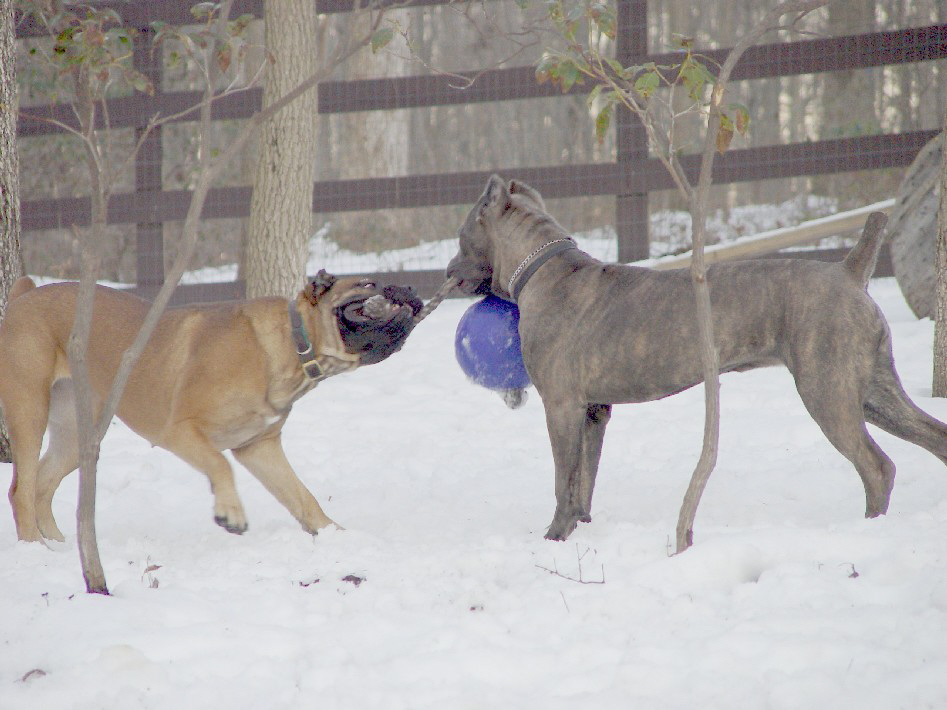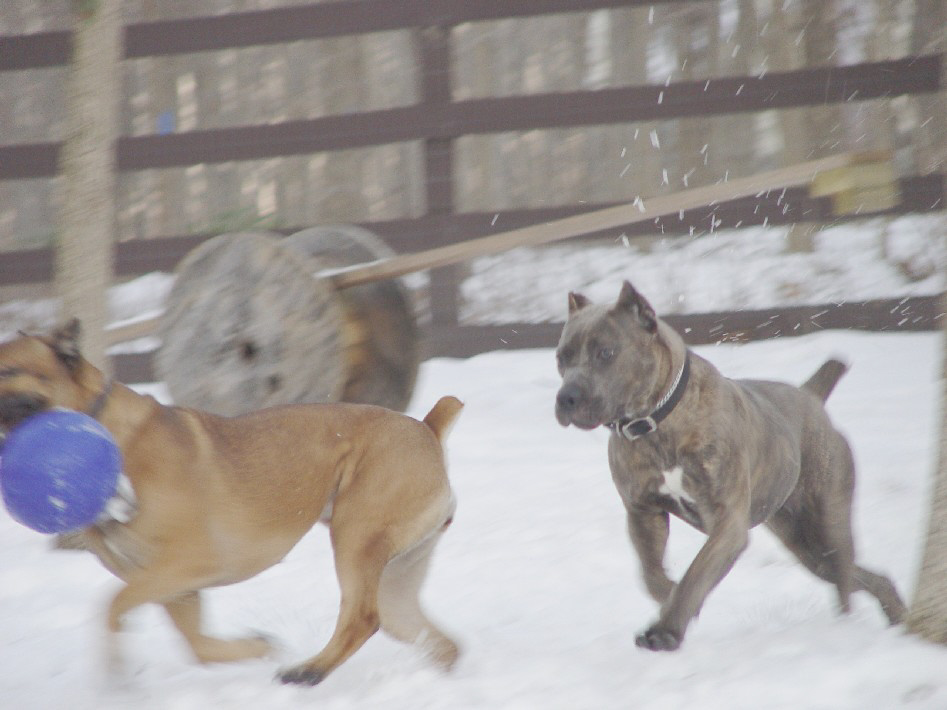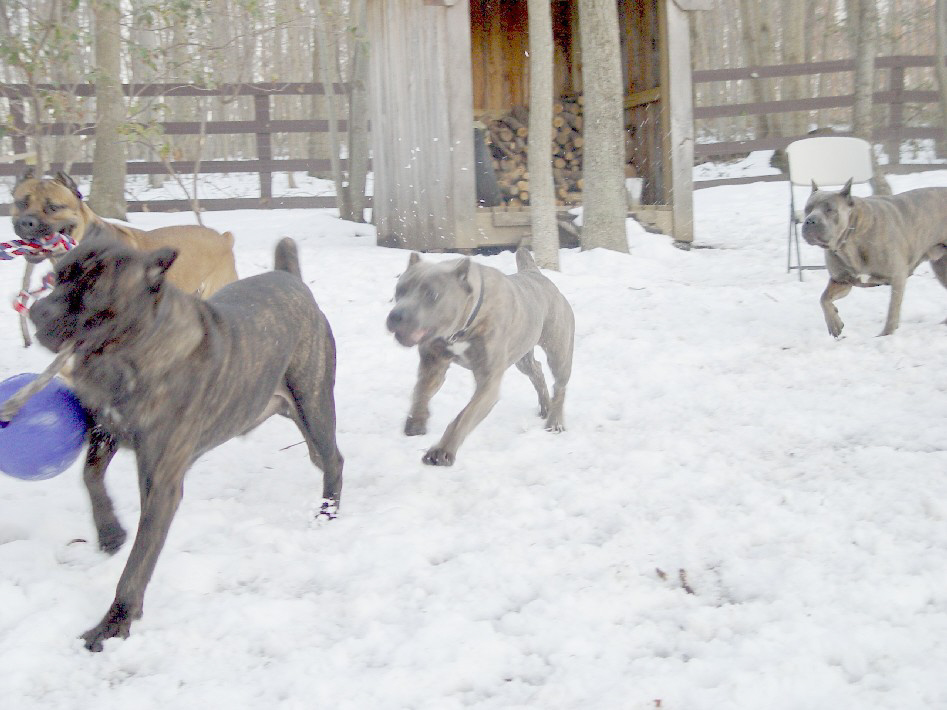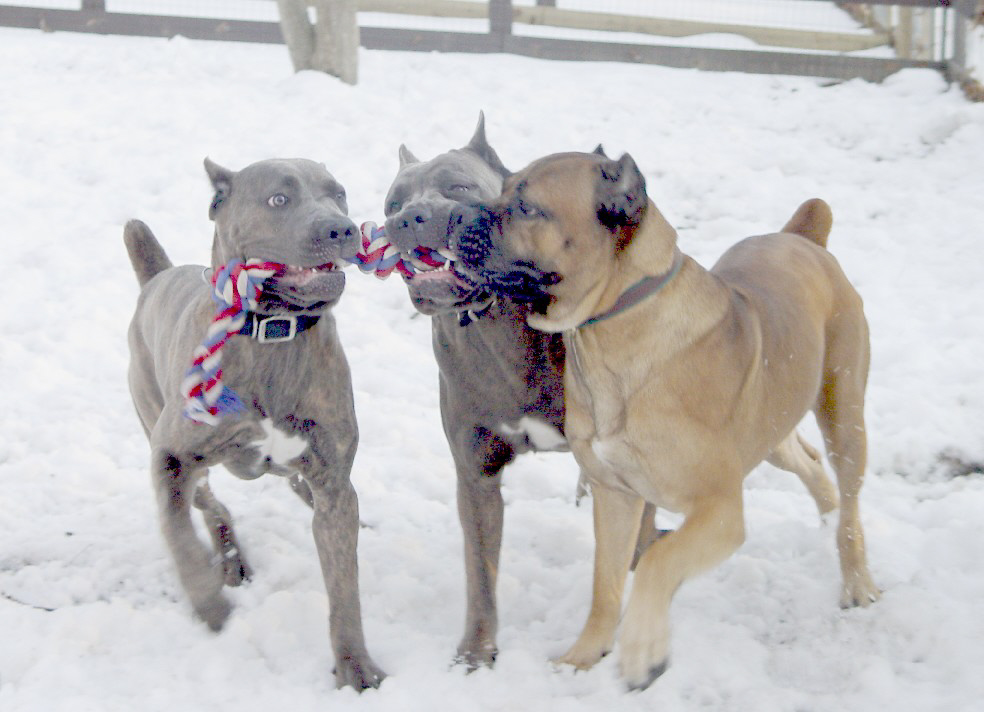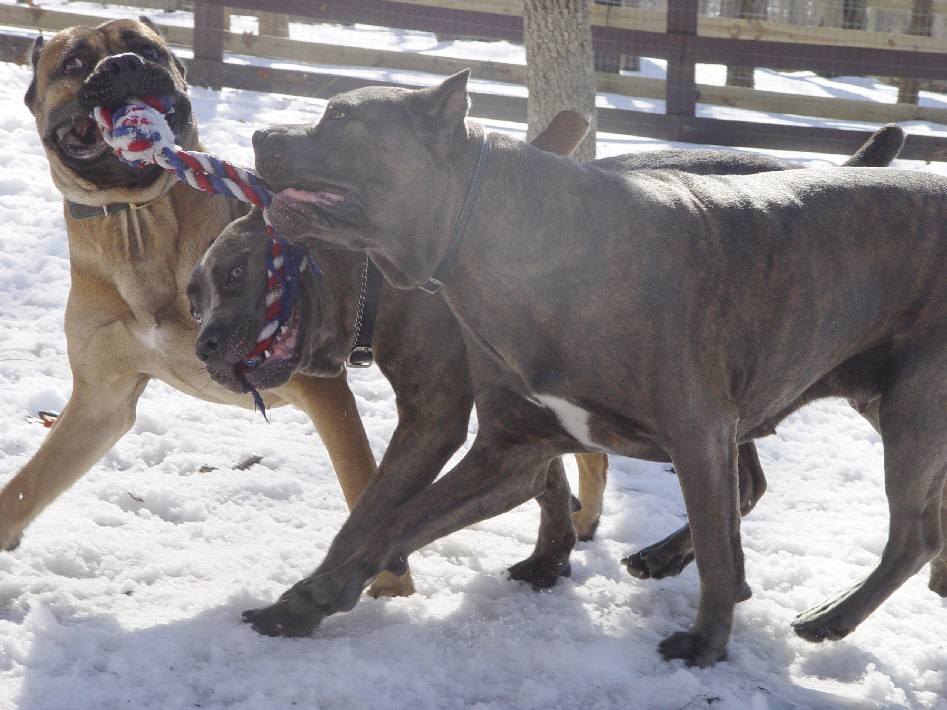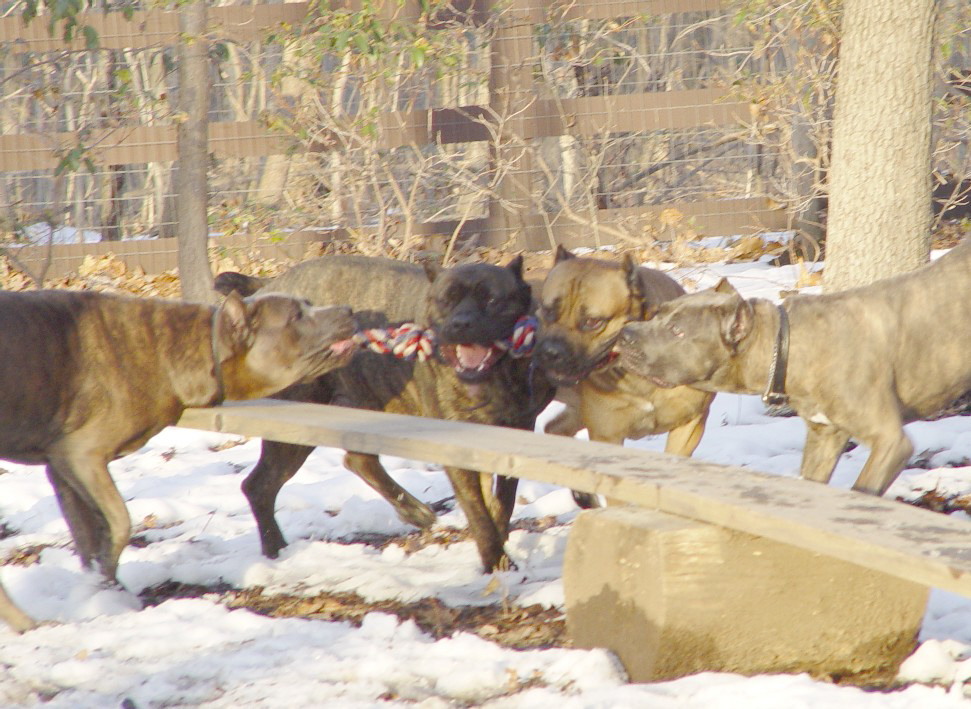 Photos taken at 21 weeks of age: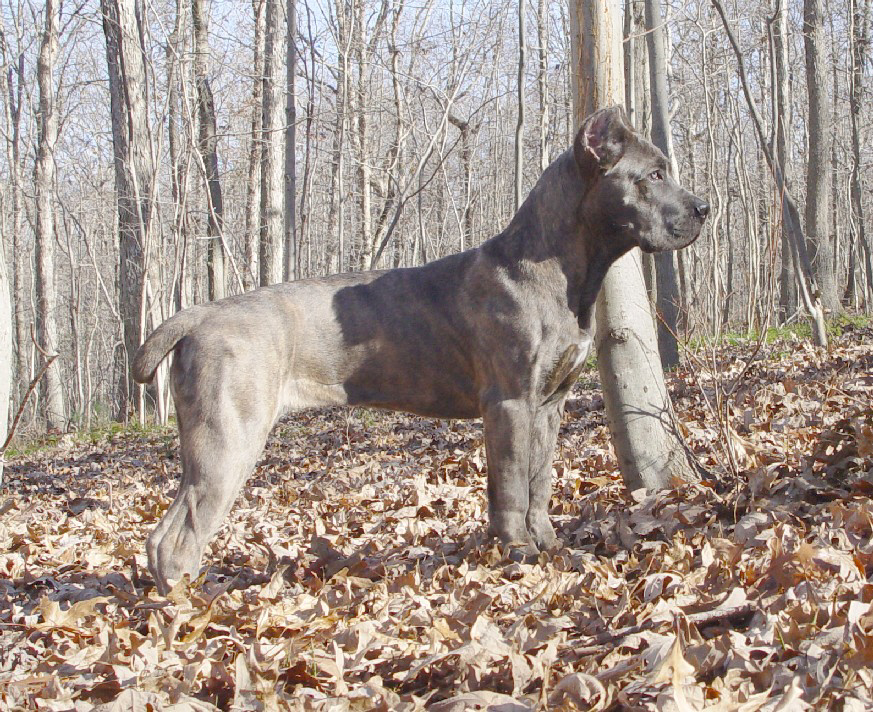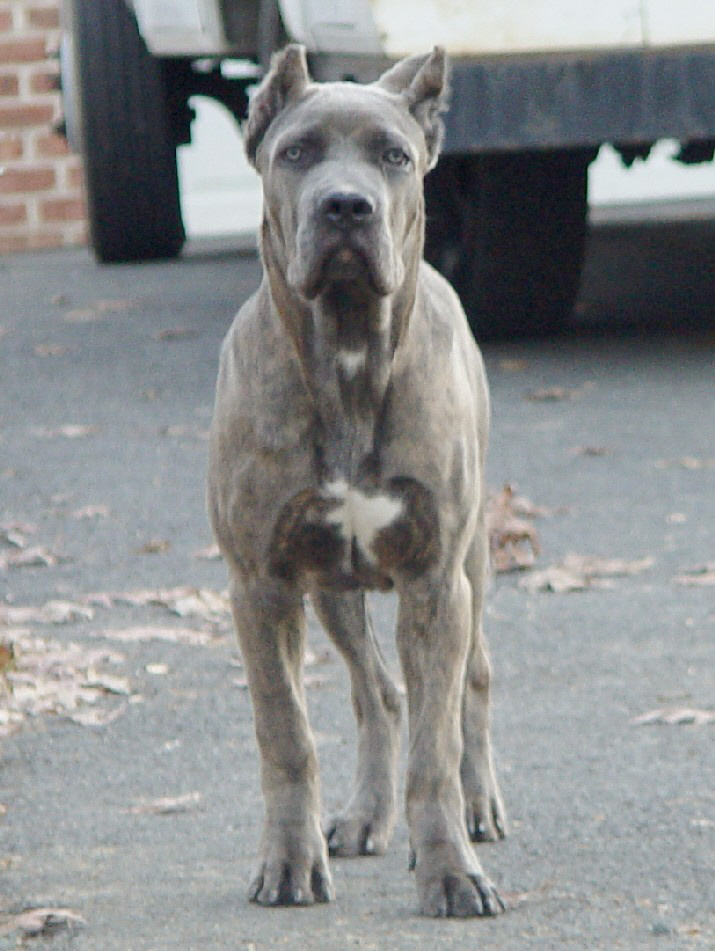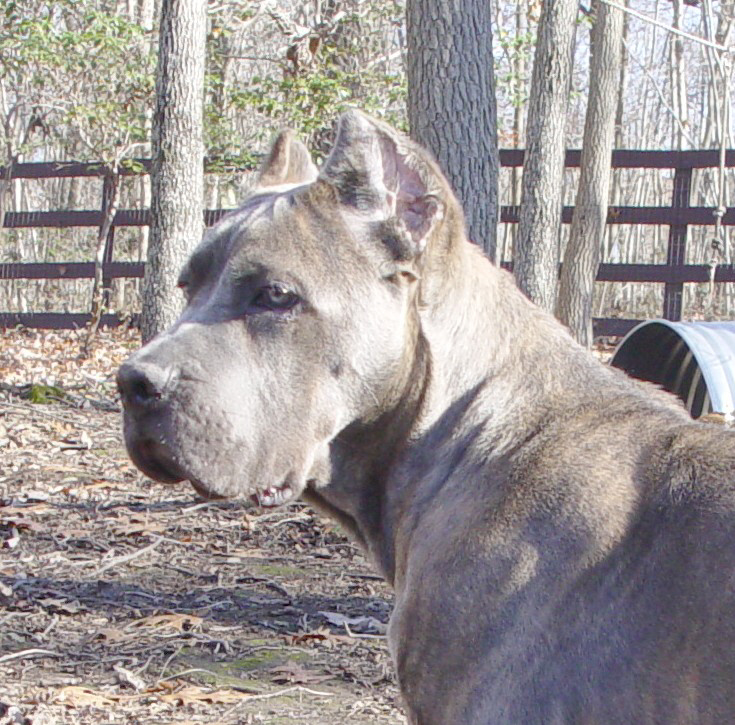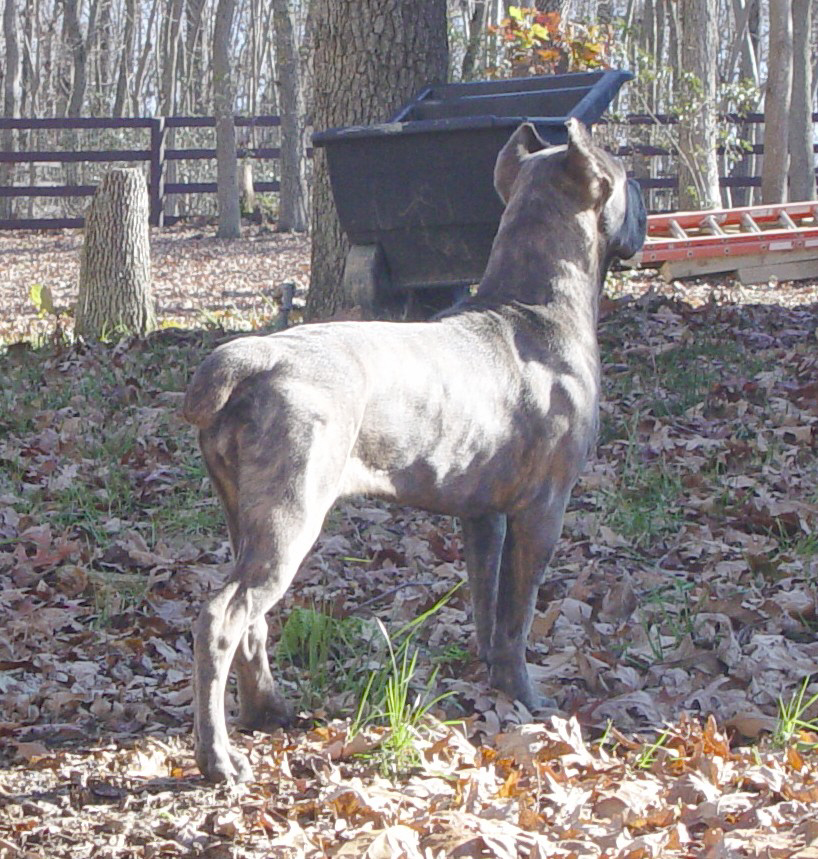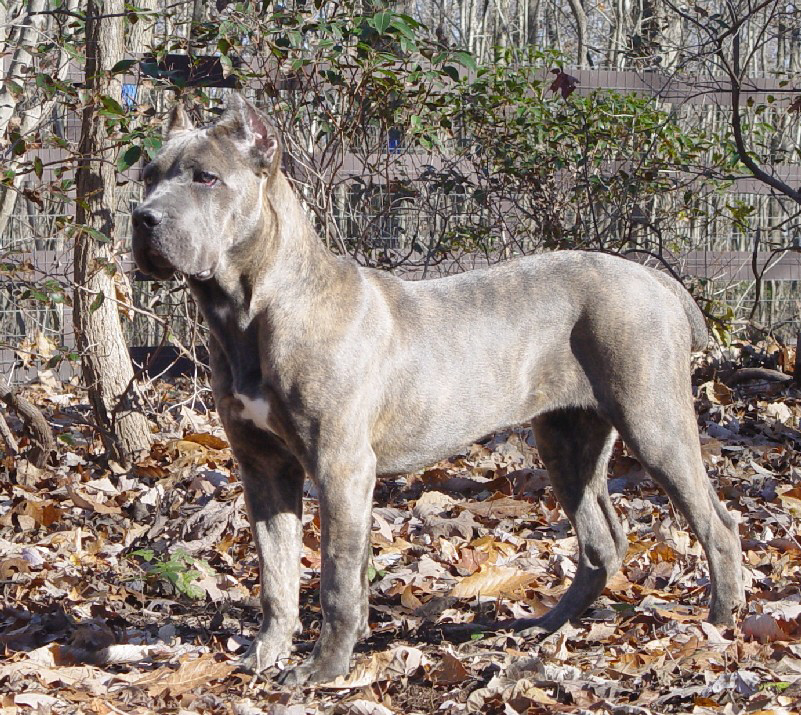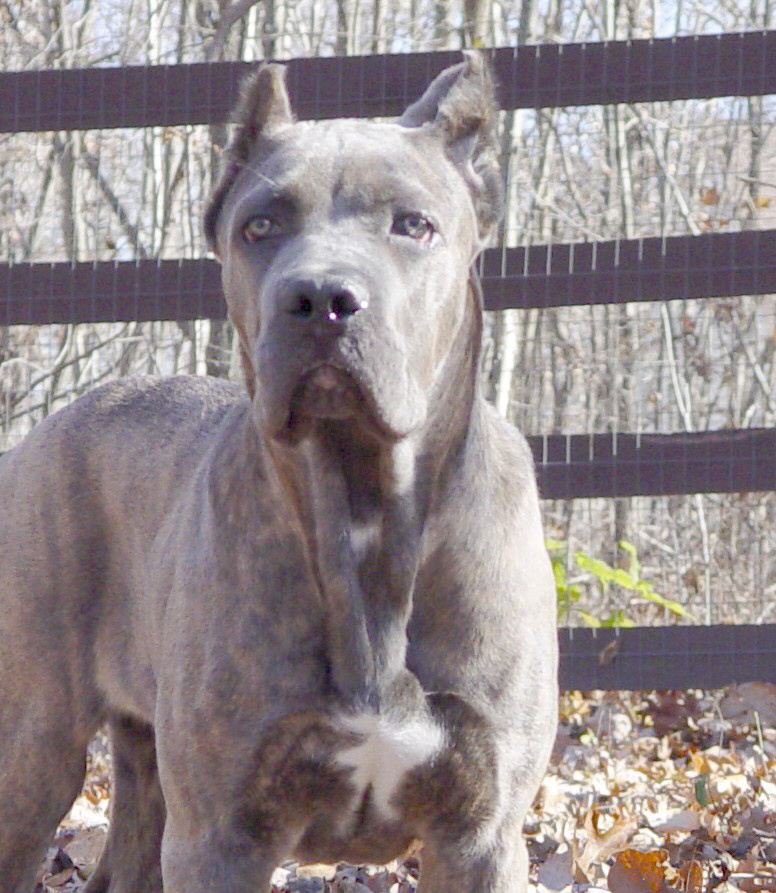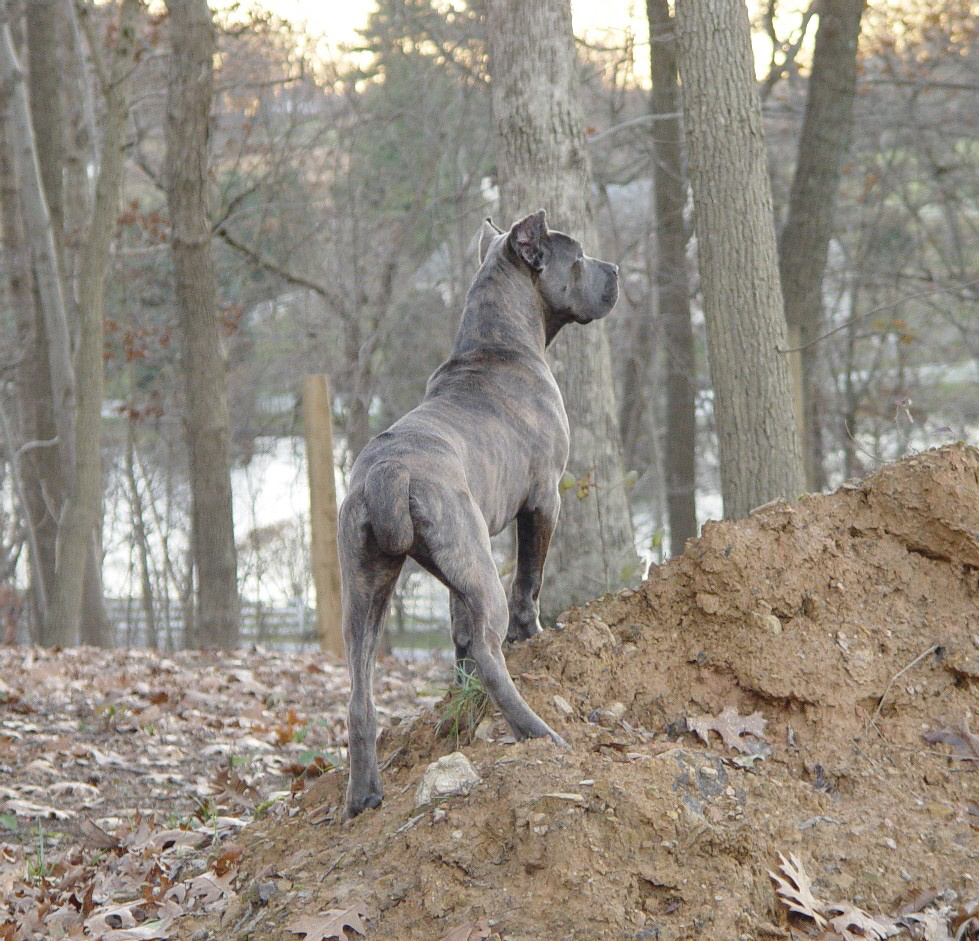 Baby Photos: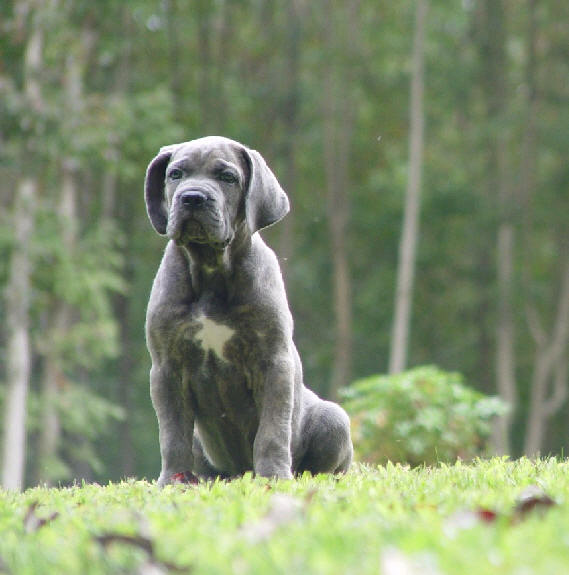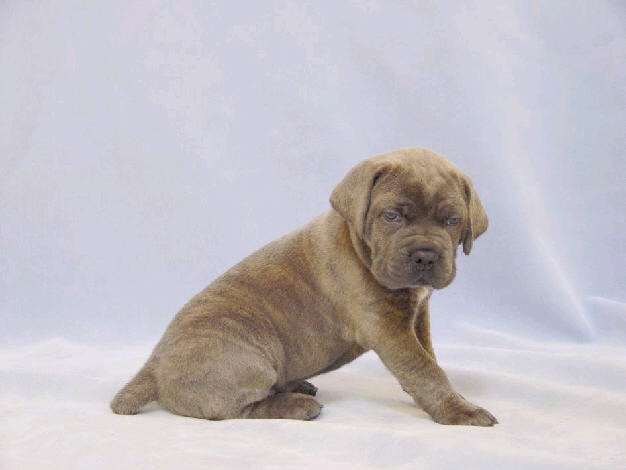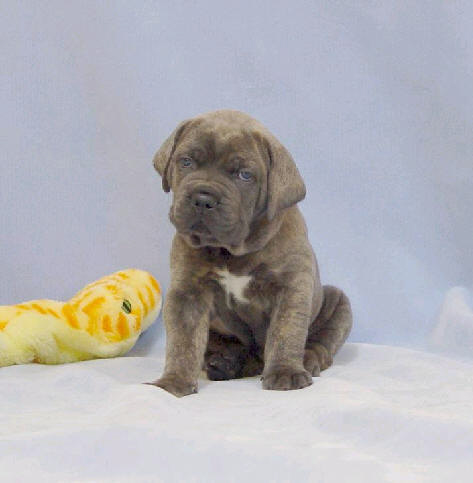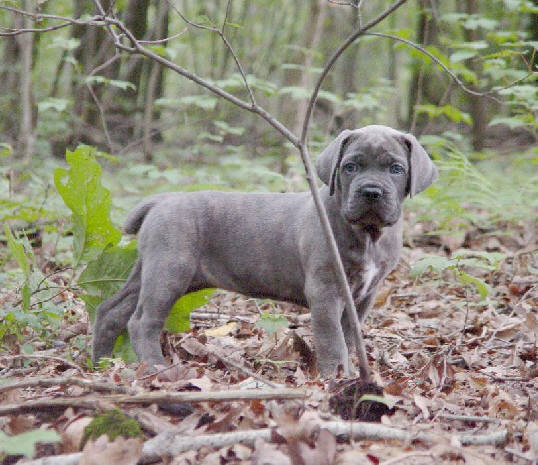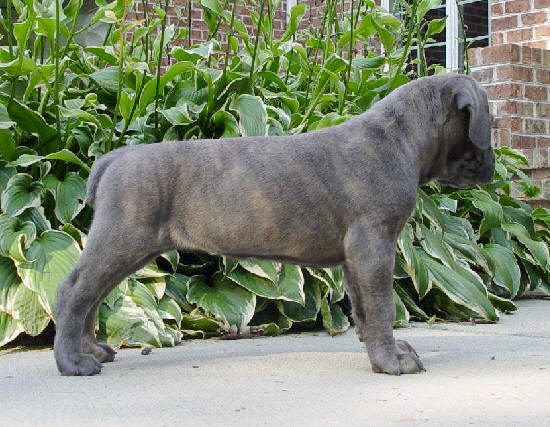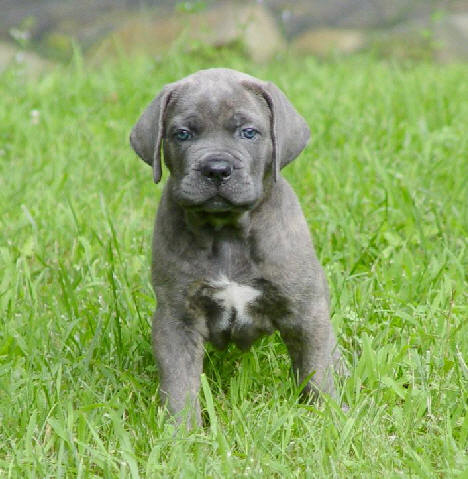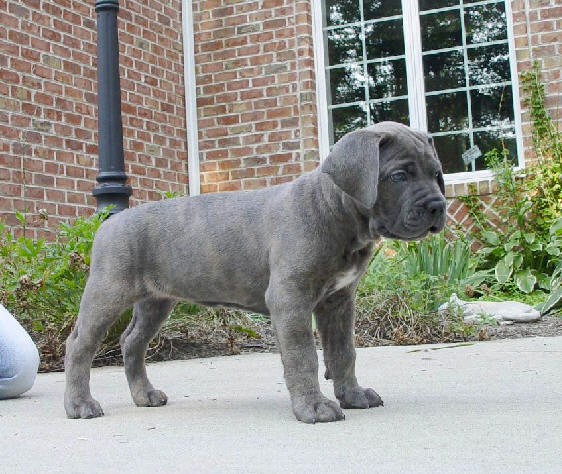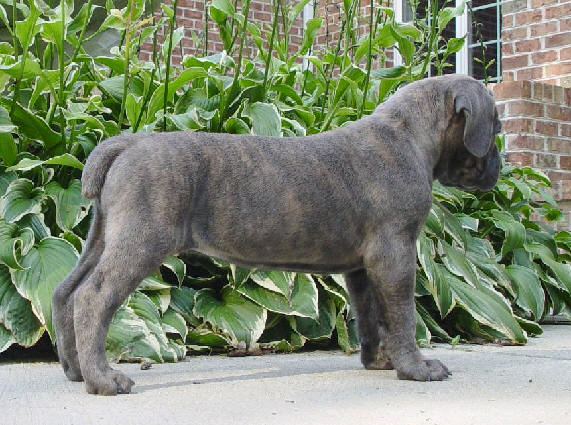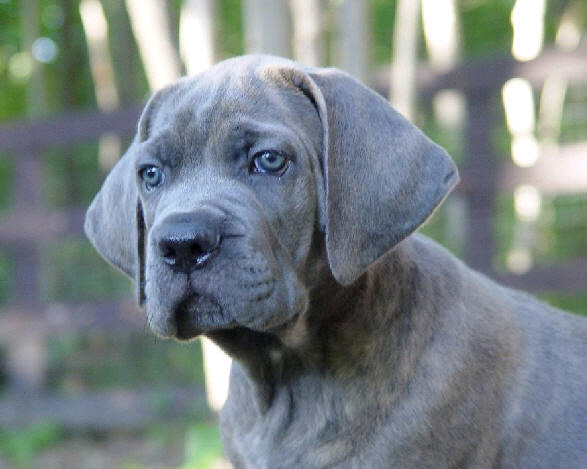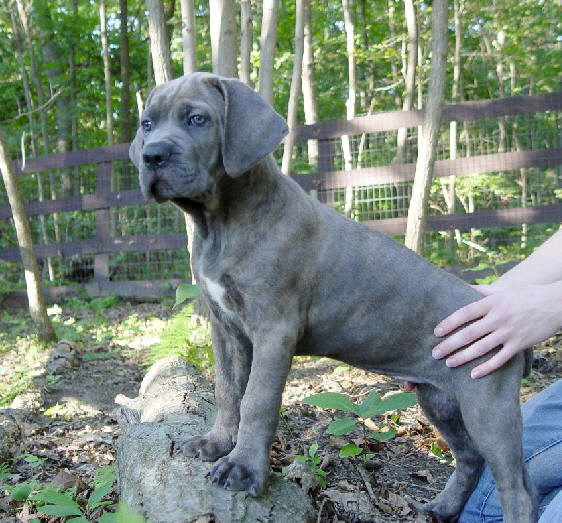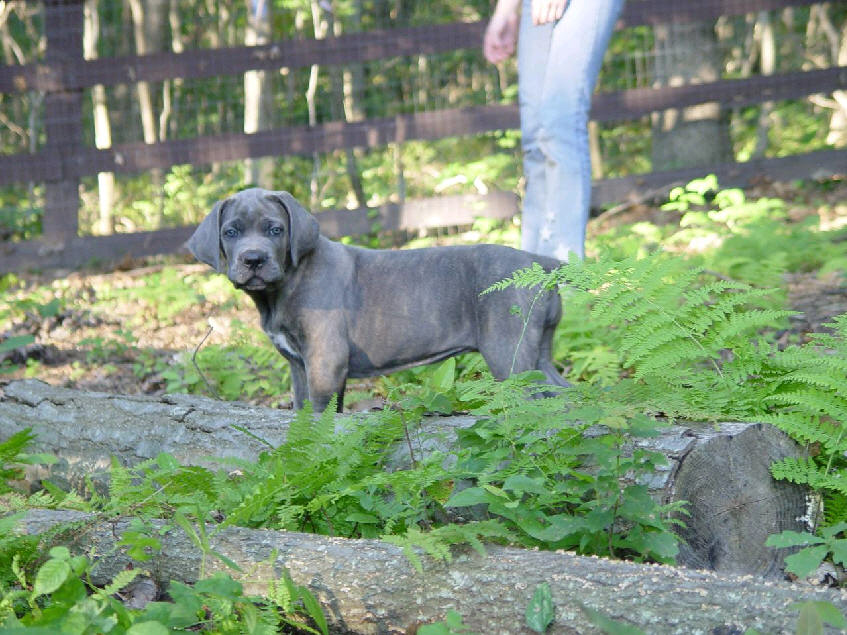 Click here to see Penelope's Pedigree
DOB: 6/17/04 Sex: Female
Personality: Vibrant, Intelligent, quick to learn, happy and lovable. Loved to play with other dogs. Trusting and loyal. Penelope was very graceful - when she moved, it was almost poetic.
About Penelope: Penelope did obedience & agility work. She was going to work toward her Championships when she was a little older but she passed away tragically before she got the chance.
___________________________________________________
All articles, photos, and information on the site are SOLE property of Apex Cane Corso Italiano
and cannot be copied, distributed or LINKED to any other website, newsletter or
other informational source without prior permission from Apex Cane Corso Italiano.

©Apex Cane Corso Italiano ∑ 2002 ∑ All Rights Reserved