Apex Cane Corso Italiano
Champion Kelly Corso z Máchova kraje,CGC
Female - Owned by Ron Hoser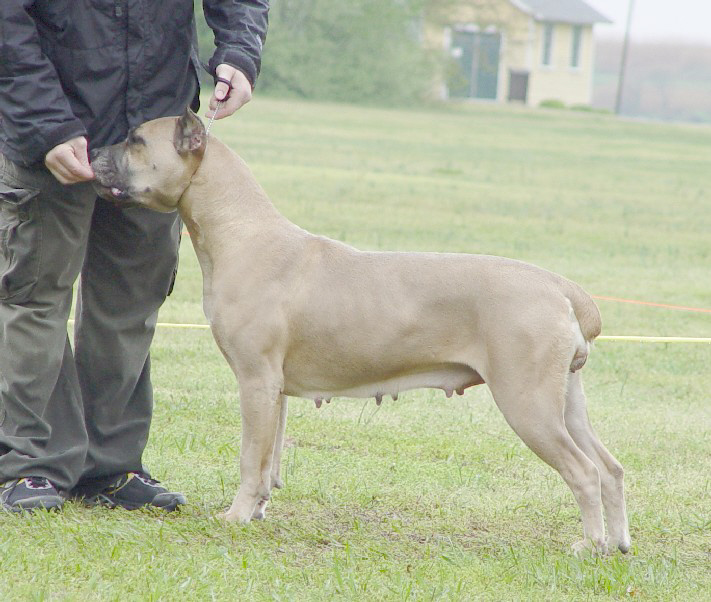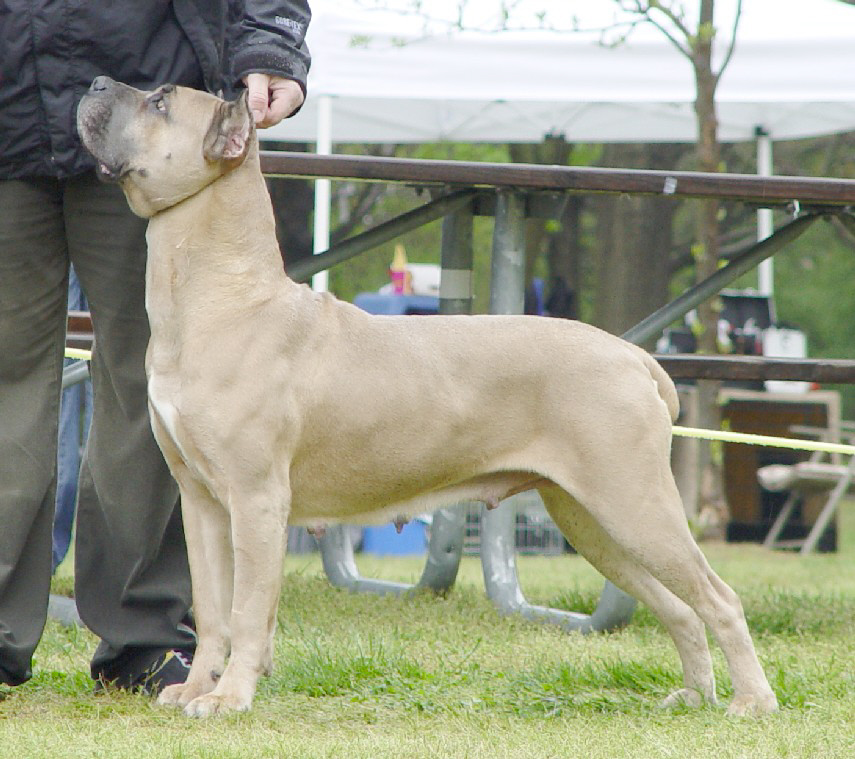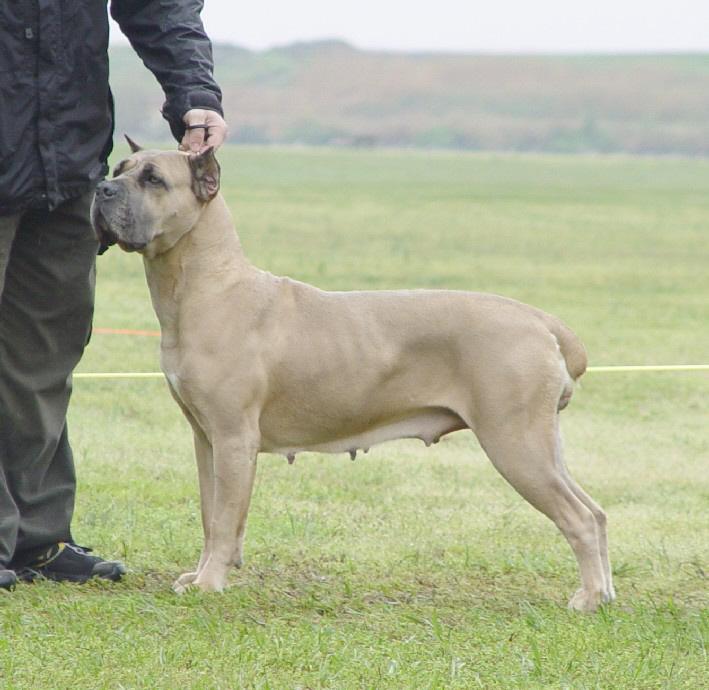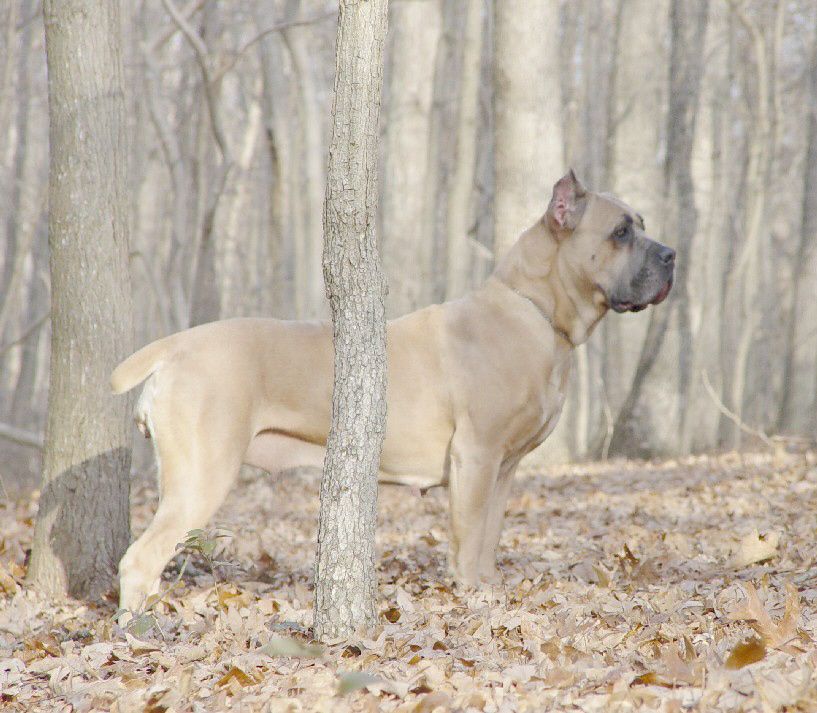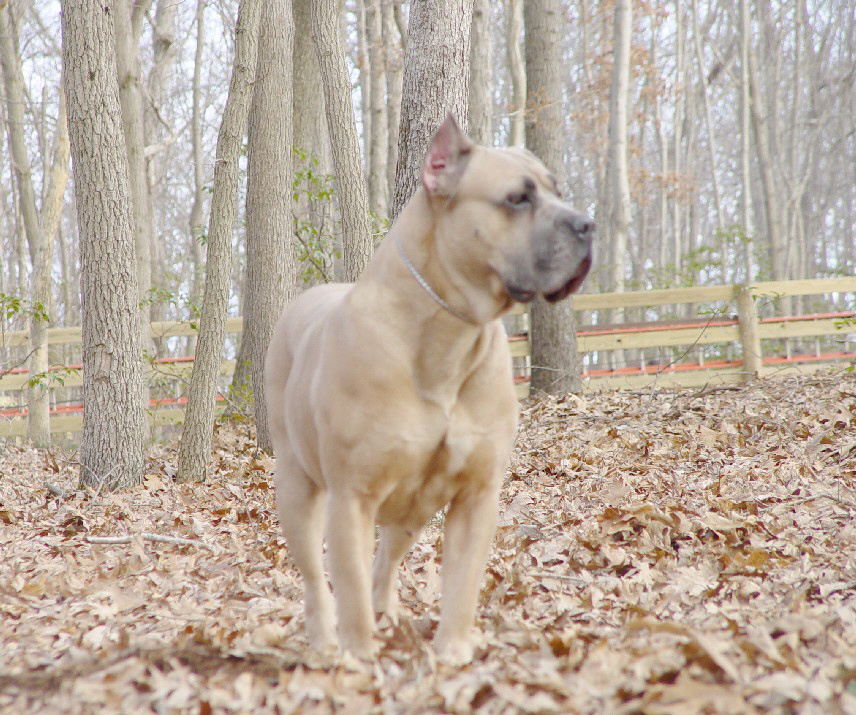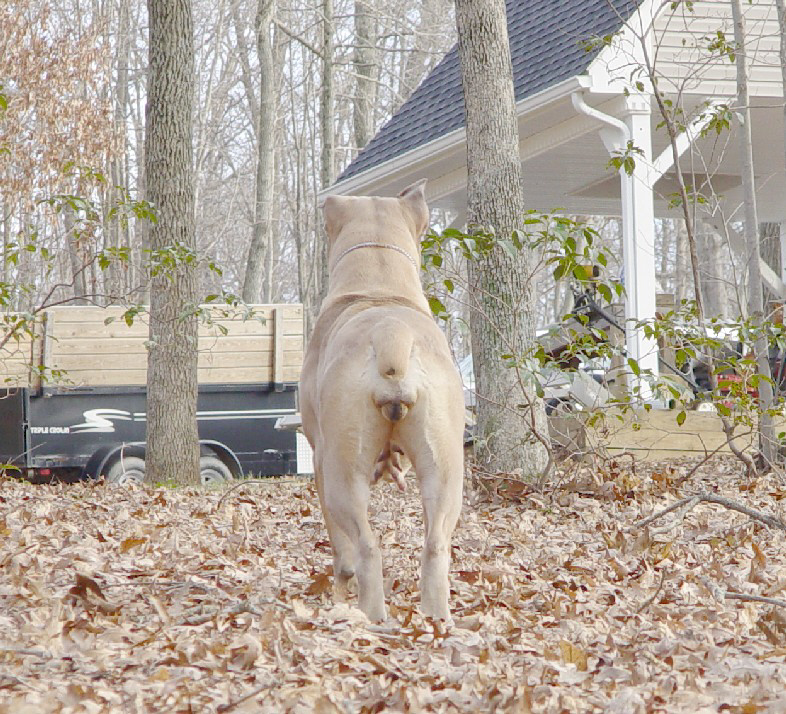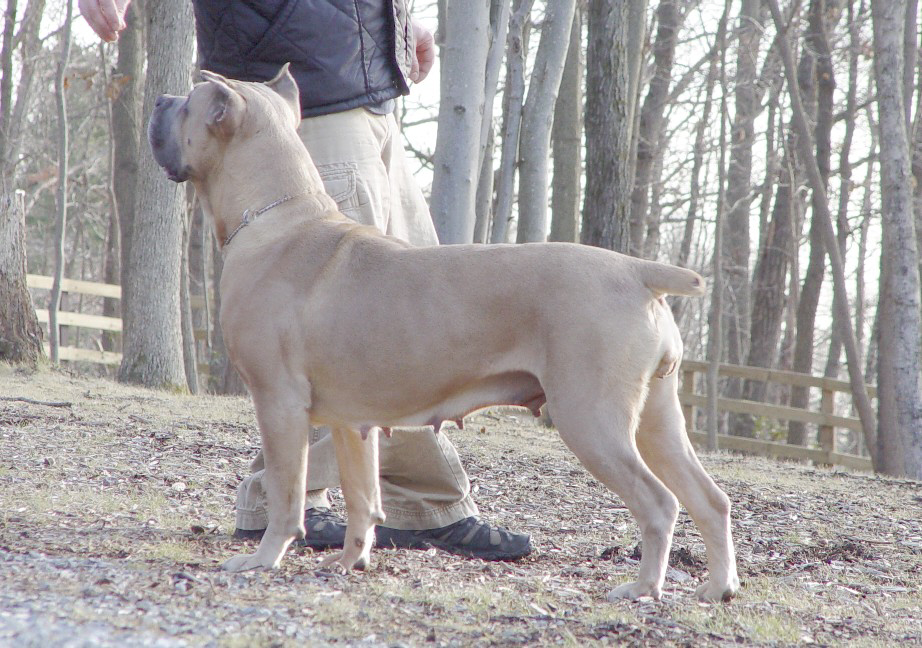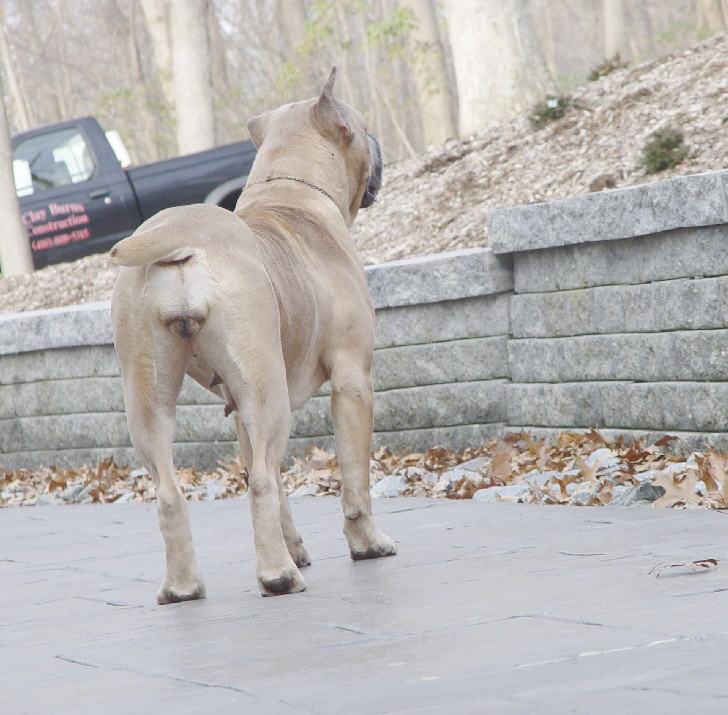 ----------------------------------------------------------------------------------------------
Below are some older photos of Kelly - The top two photos were taken in the Europe before she was imported. The other photos below were taken the week that she arrived in America.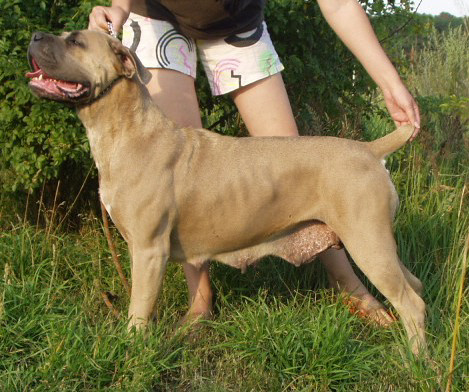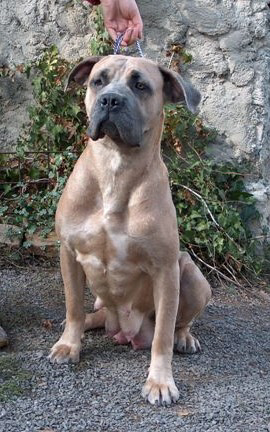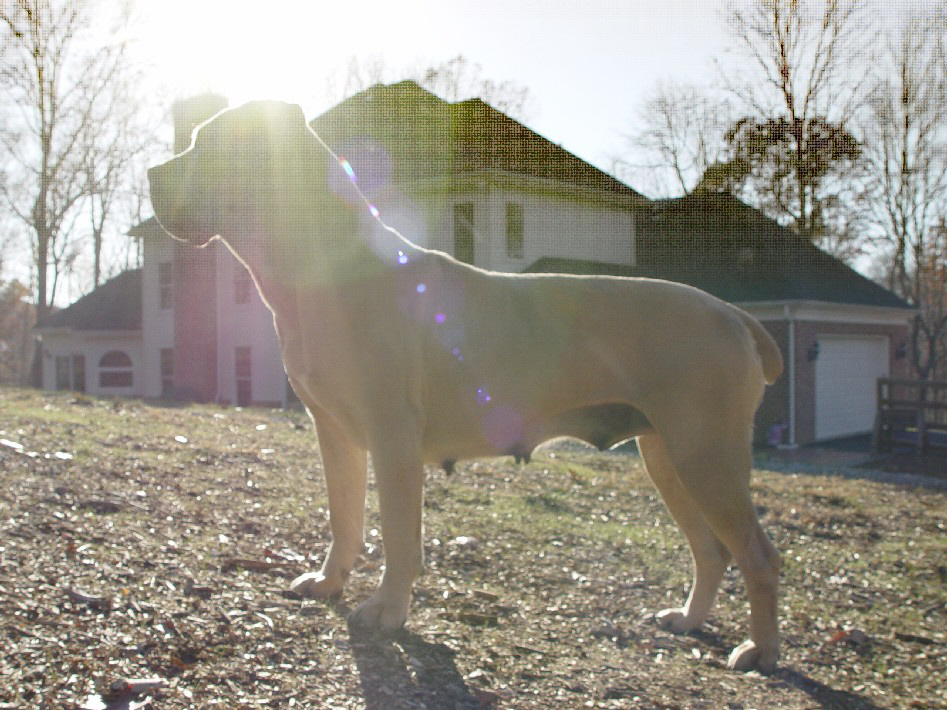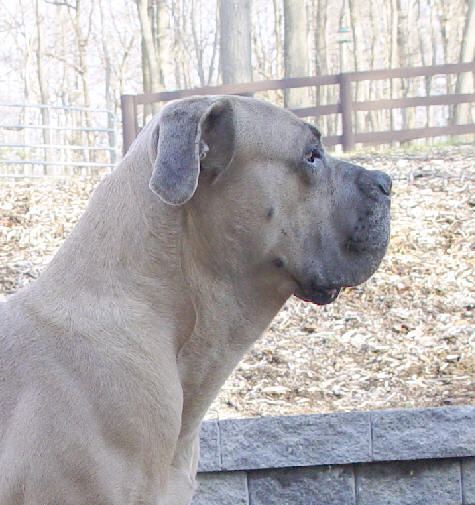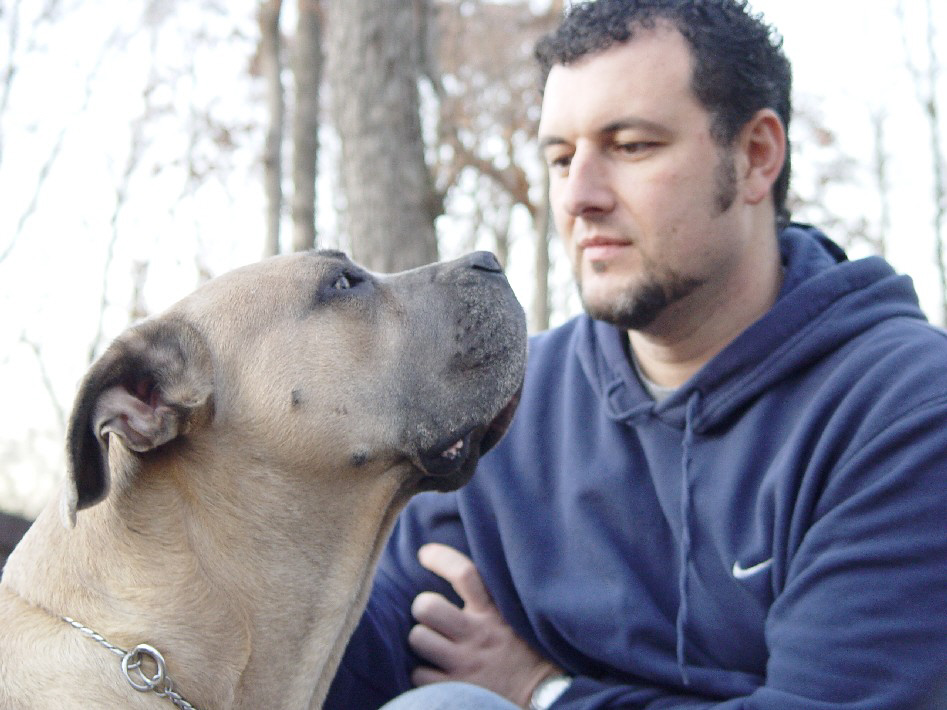 Click here to see Kelly's Pedigree
DOB: 8/16/02 Sex: Female
Kelly's Hips are HD-A, Elbows ED-0 (Normal)
Canine Good Citizen
Size: 97 lbs, 24-1/2" tall
Personality: Friendly Stable character
About Kelly:
Kelly did very well at the shows in the Czech republic. She is a CMKCC Champion (Ceskomoravsky Klub Cane Corso which is the Official Cane Corso Club in the Czech Republic) and she was 1 CAC away from a Czech Republic National Championship when she was imported. Kelly was the #3 female Cane Corso in the Czech republic in 2004 and her littermate Kail was the #1 male Cane Corso!
Kelly is a Jones daughter bred by Sarka Bajerova (Z Máchova Kraje) in the Czech republic.
We, along with Ron Hoser, imported Kelly in November of 2005. She was co-owned with Ron Hoser up until March 2008. During that time she had 2 litters - one with Apex's Cash and another with Apex's Luigi. She is the mother of Apex's Ivy, Apex's Jaded and Apex's Chopper. Kelly is now owned by Ron Hoser.
Kelly is an ICCF Champion.
Kelly's Show Career:
Winner's Bitch/Best of Winners Twice and Best of Opposite Once at Rarities Fort Mott Classic 4/22/06
All articles, photos, and information on the site are SOLE property of Apex Cane Corso Italiano
and cannot be copied, distributed or LINKED to any other website, newsletter or
other informational source without prior permission from Apex Cane Corso Italiano.

ŠApex Cane Corso Italiano ˇ 2002 ˇ All Rights Reserved