Apex Cane Corso Italiano
Grand Champion Apex's Farah,CGC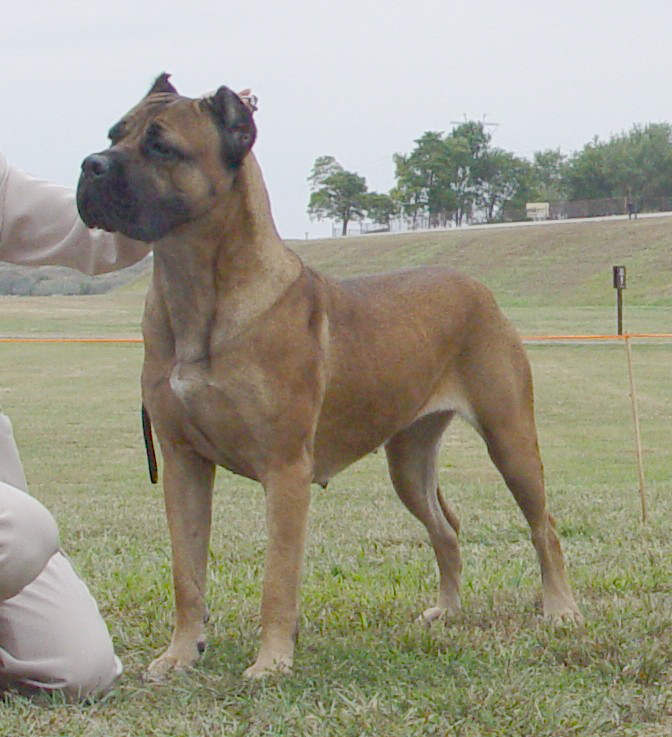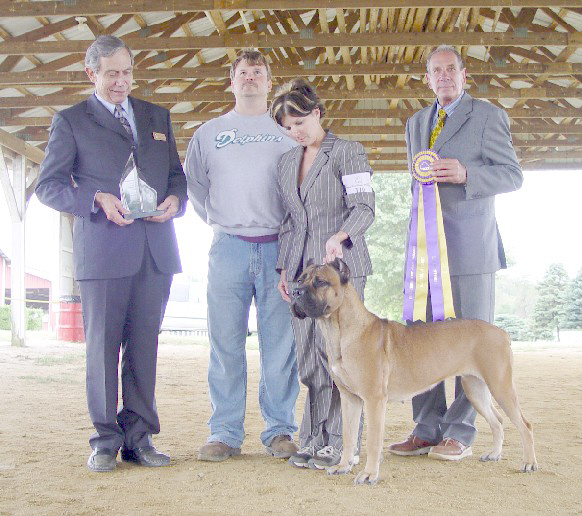 National
Specialty
Winner!!!
Best of Opposite
10/9/05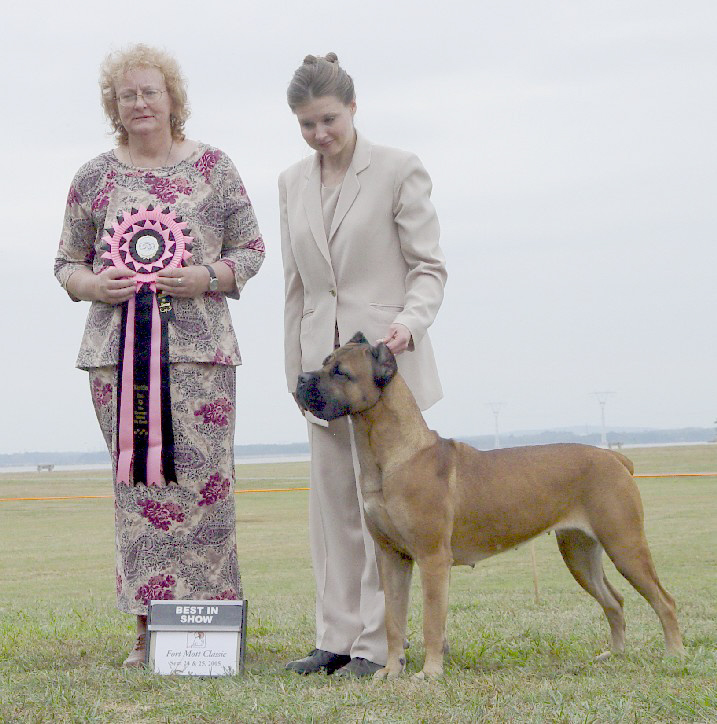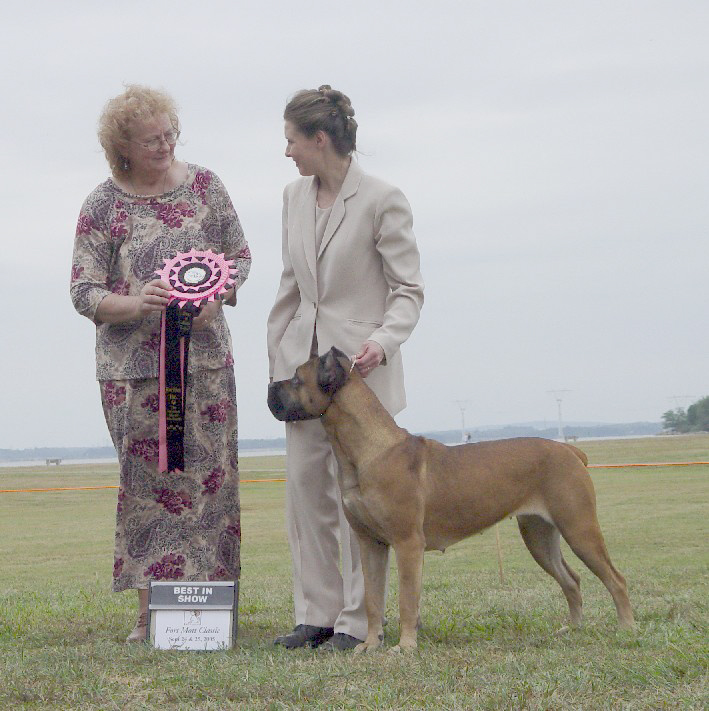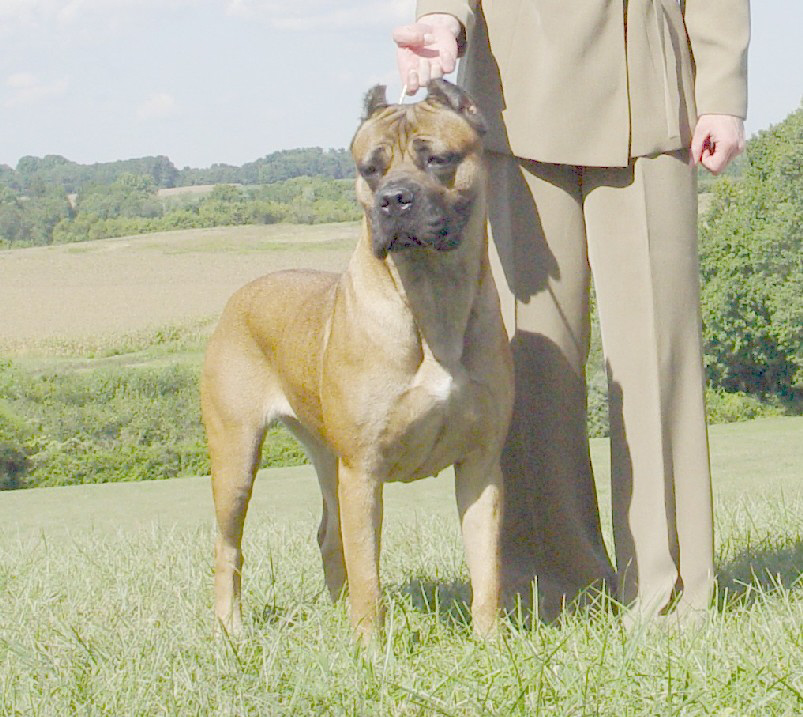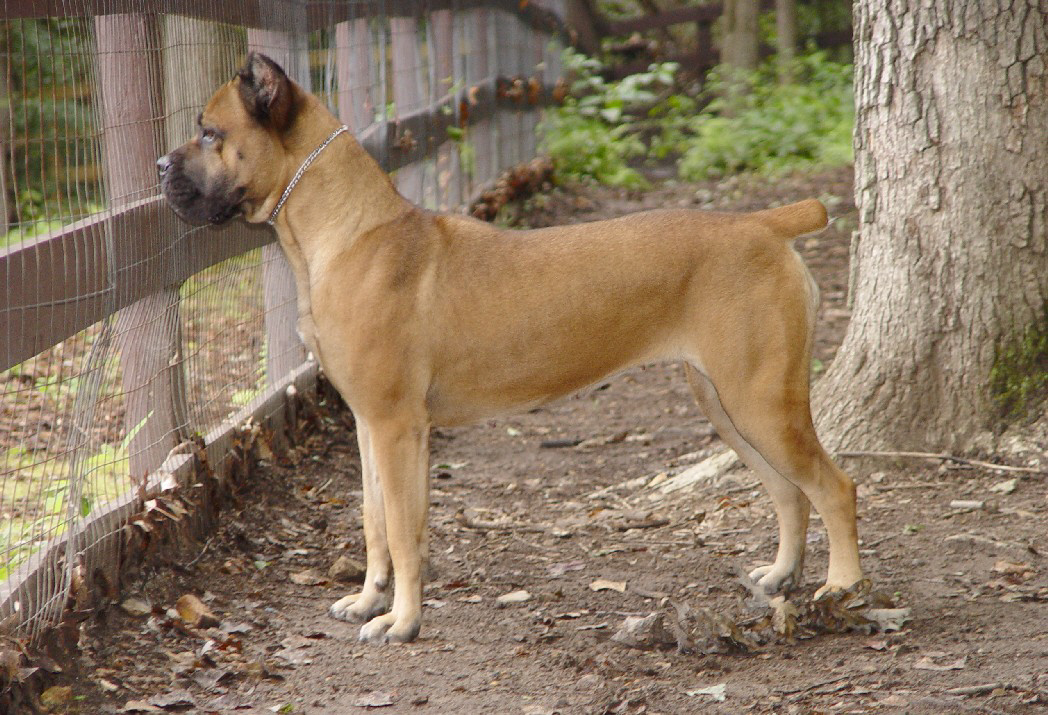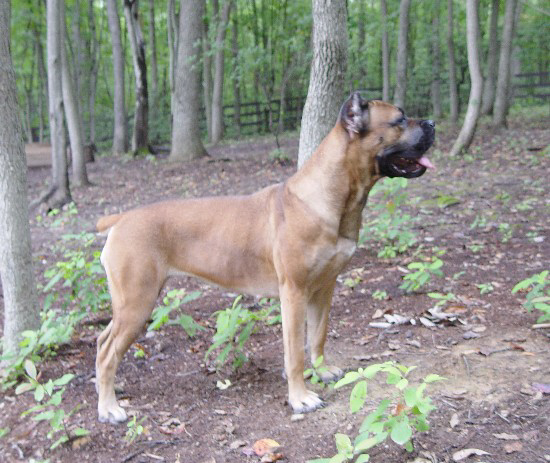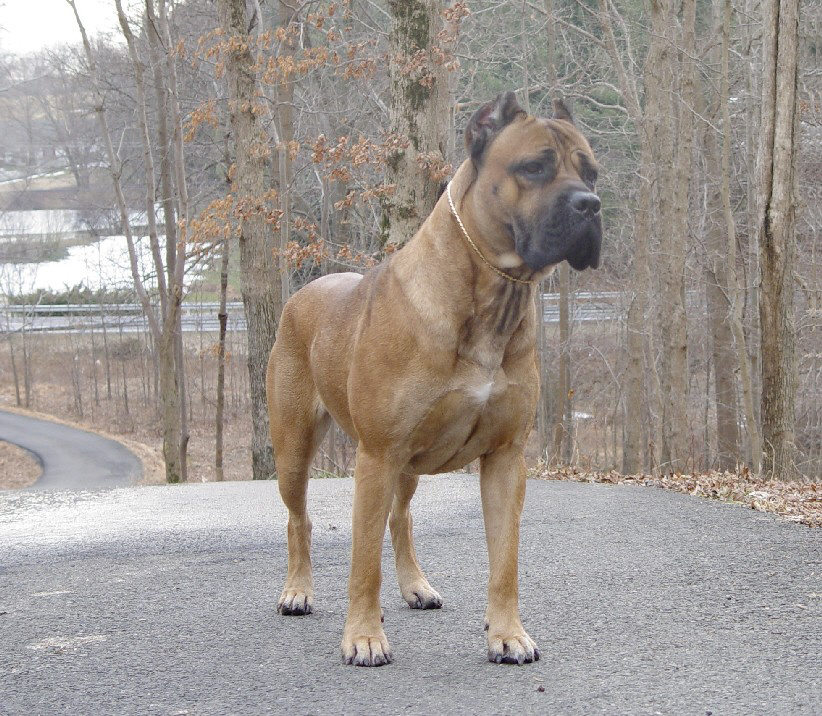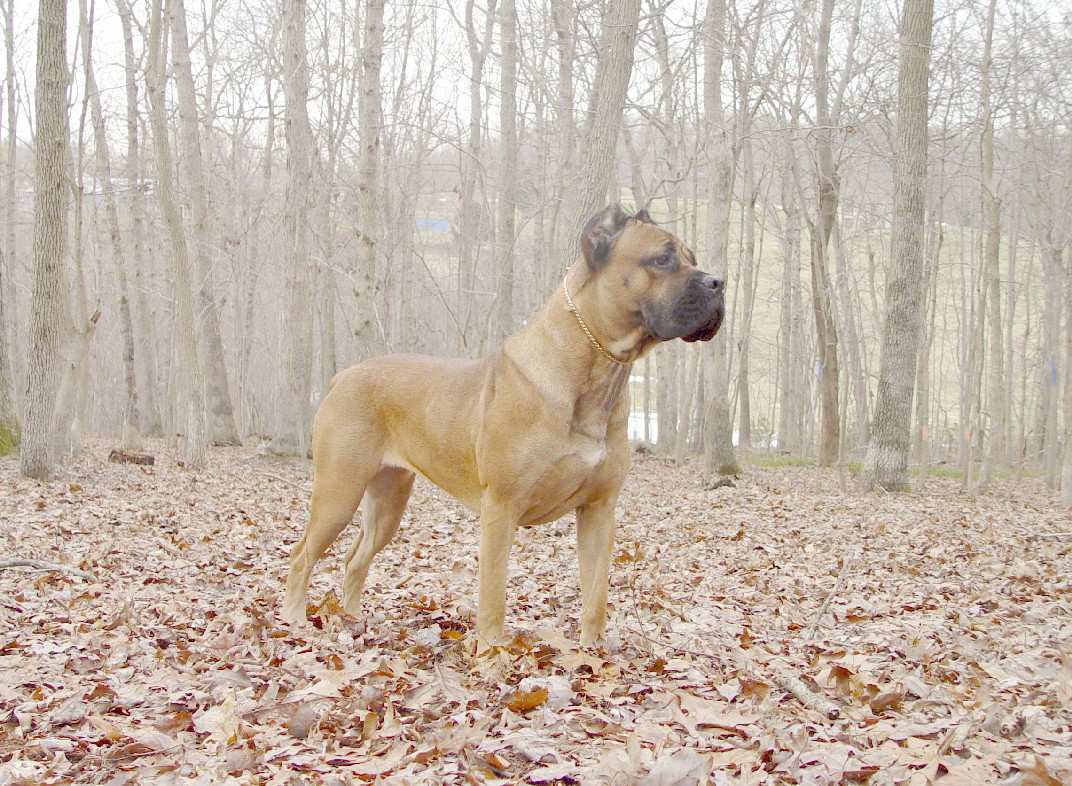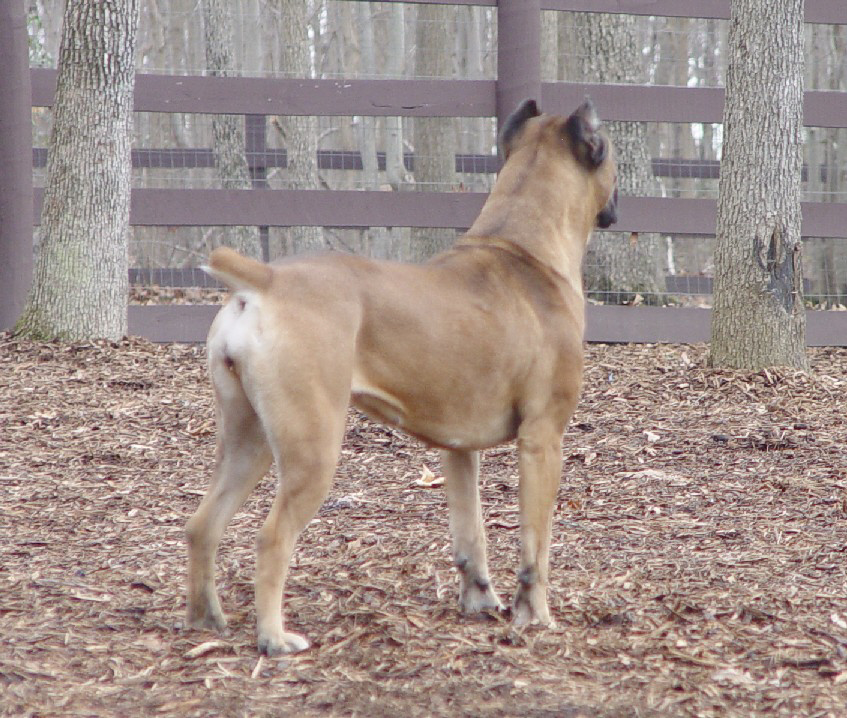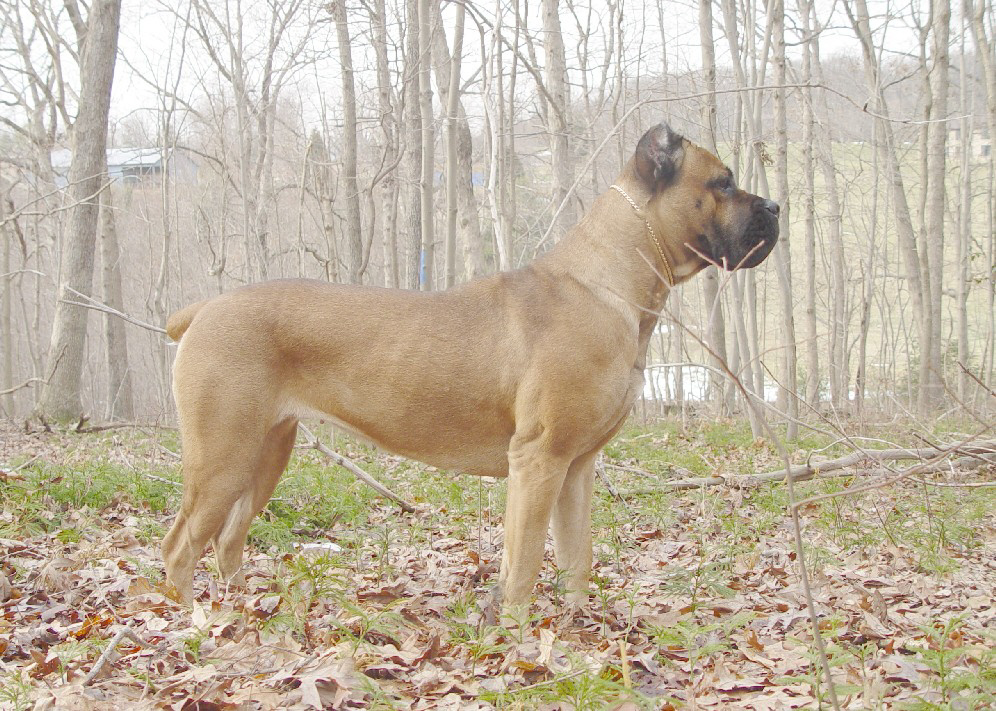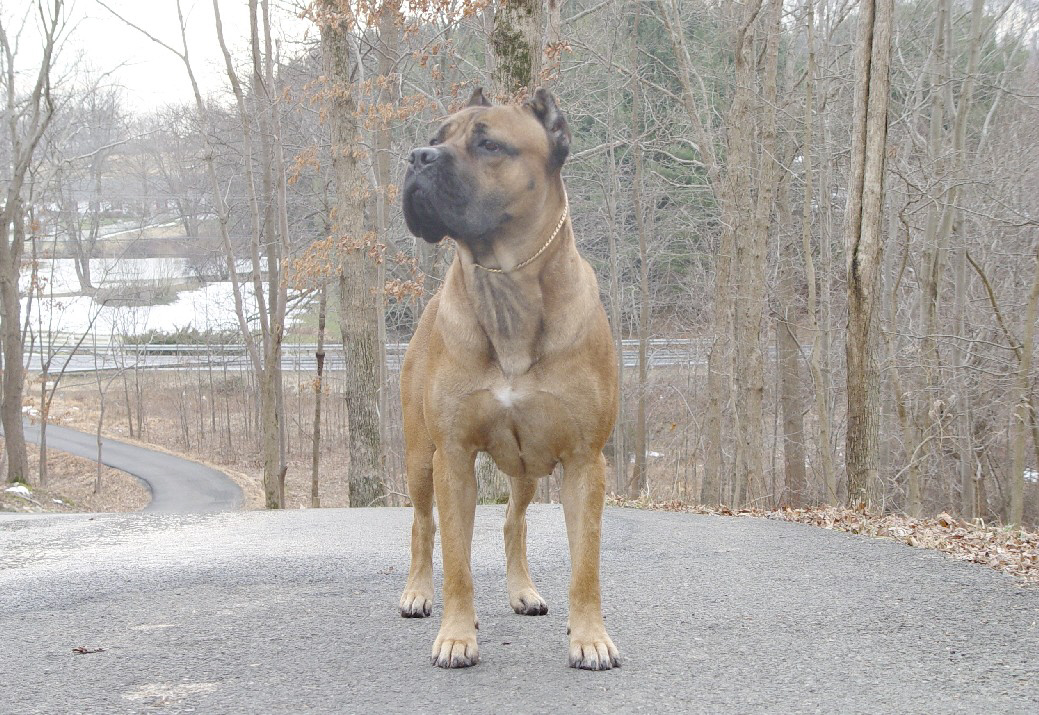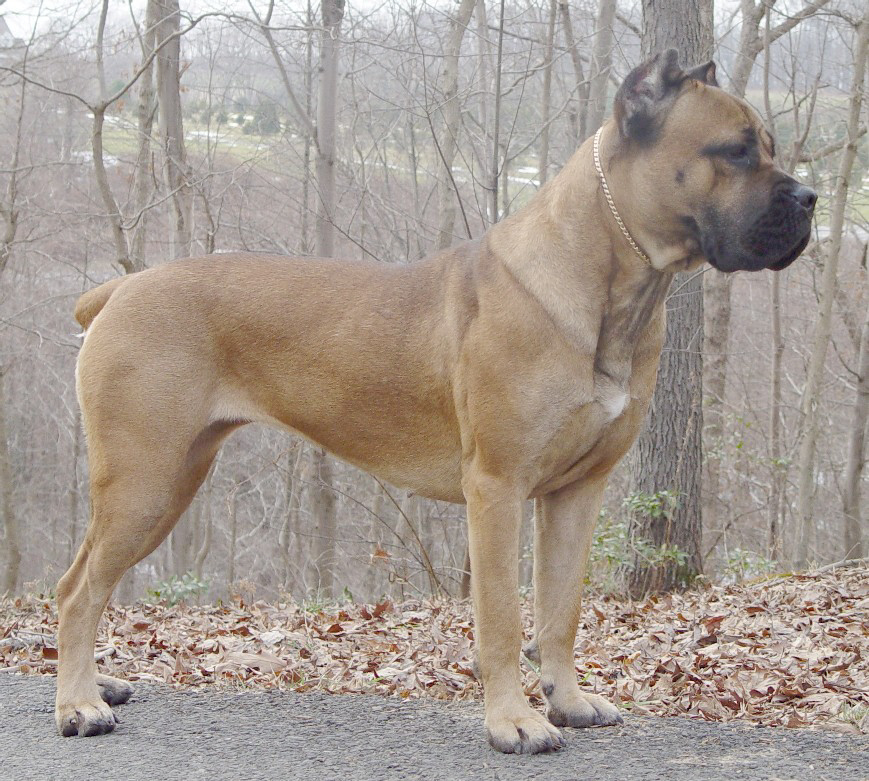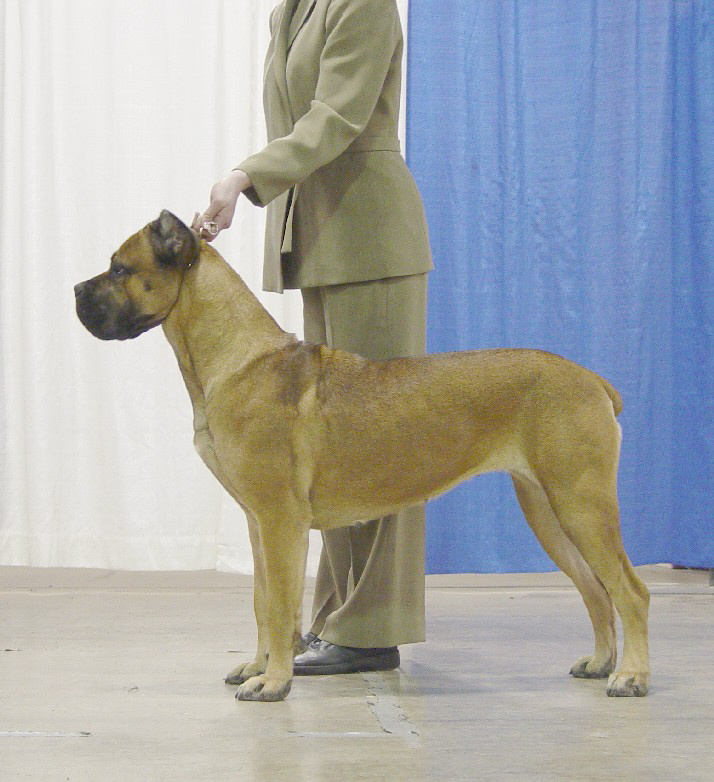 Rarities Spring Fling Classic 3/12/05 - 3/13/05
Best of Opposite 2 times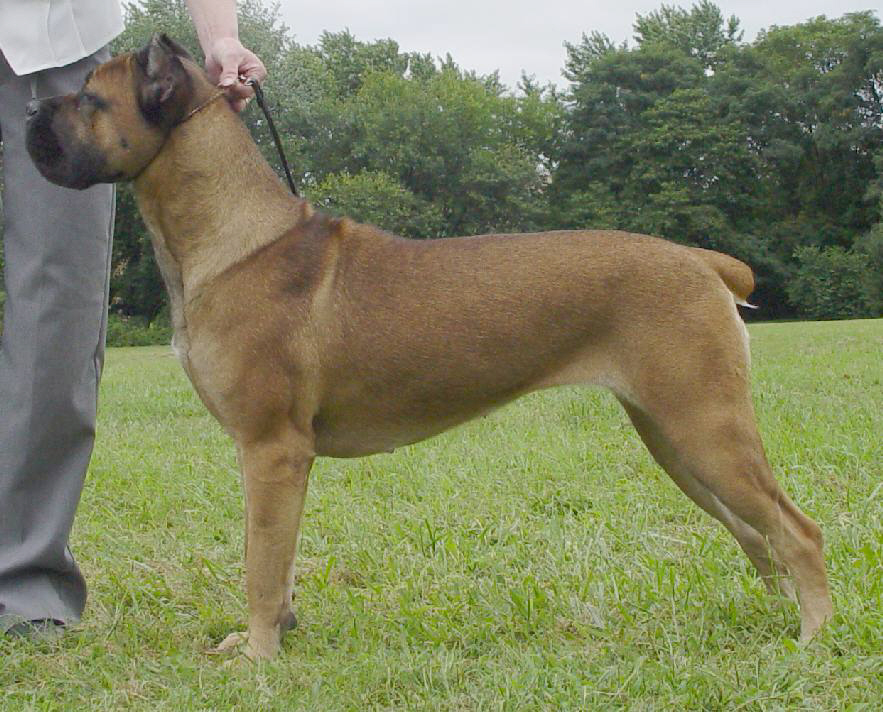 Rarities Labor Day Showdown 9/4/04-9/5/04
Winner's Bitch 2 times, completing her ICCF and
Rarities Championships!
Photos below were taken at one year of age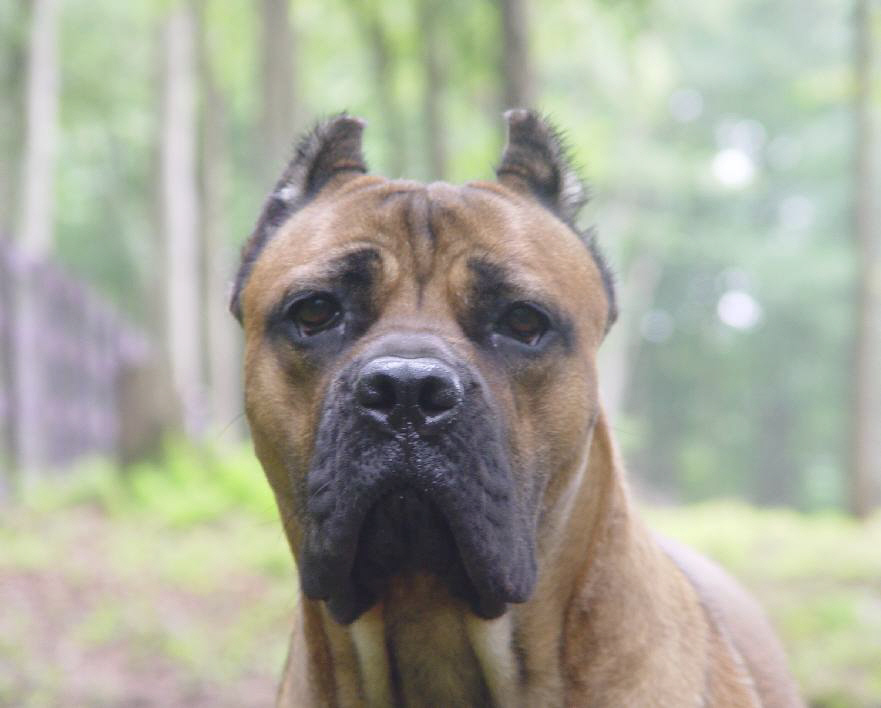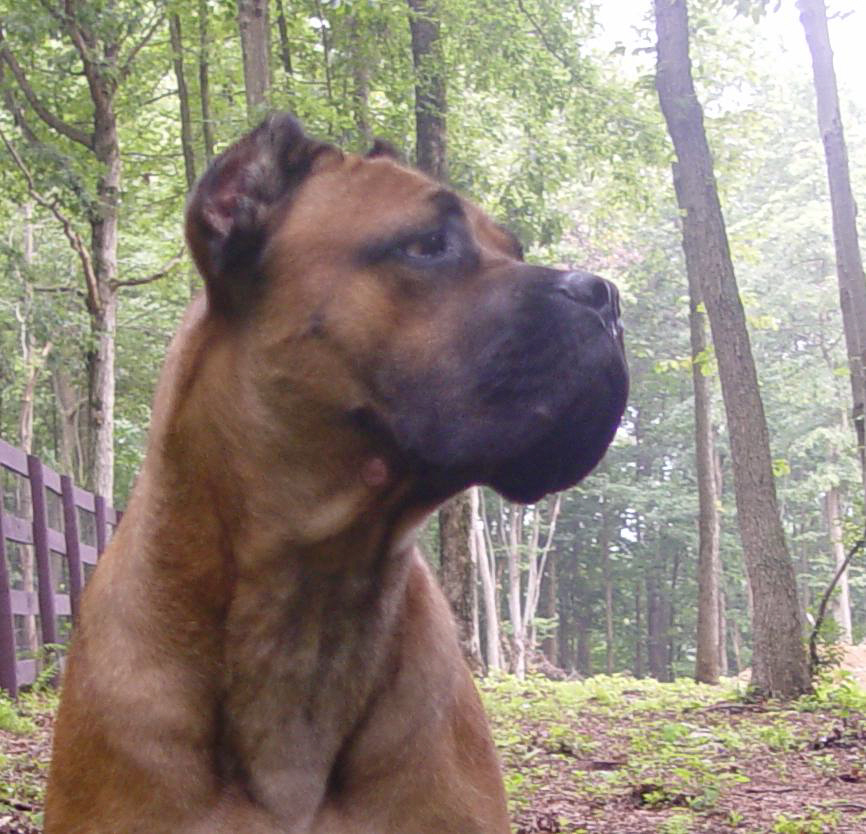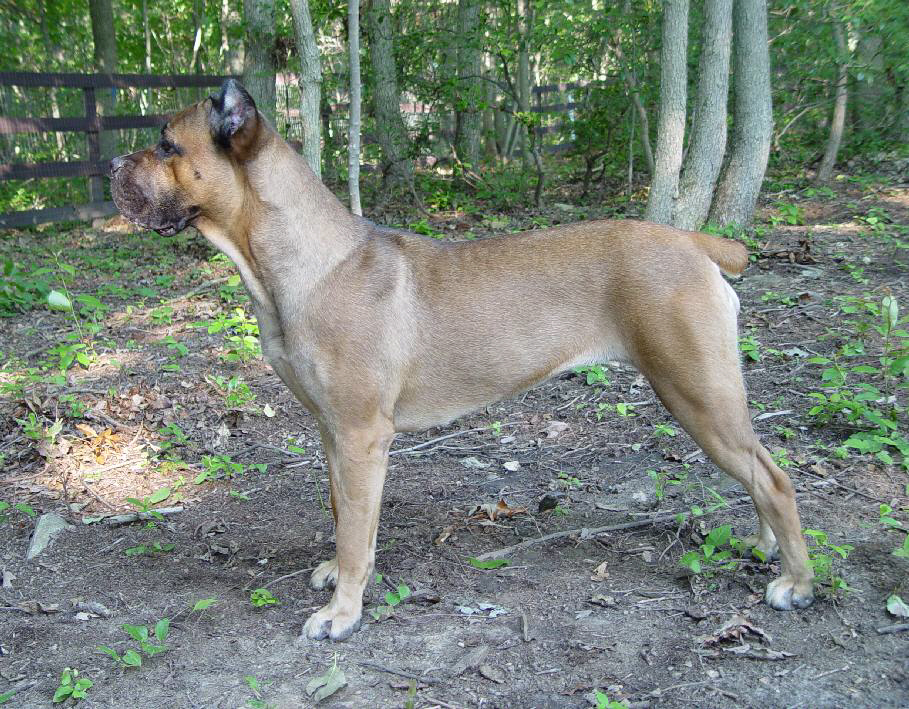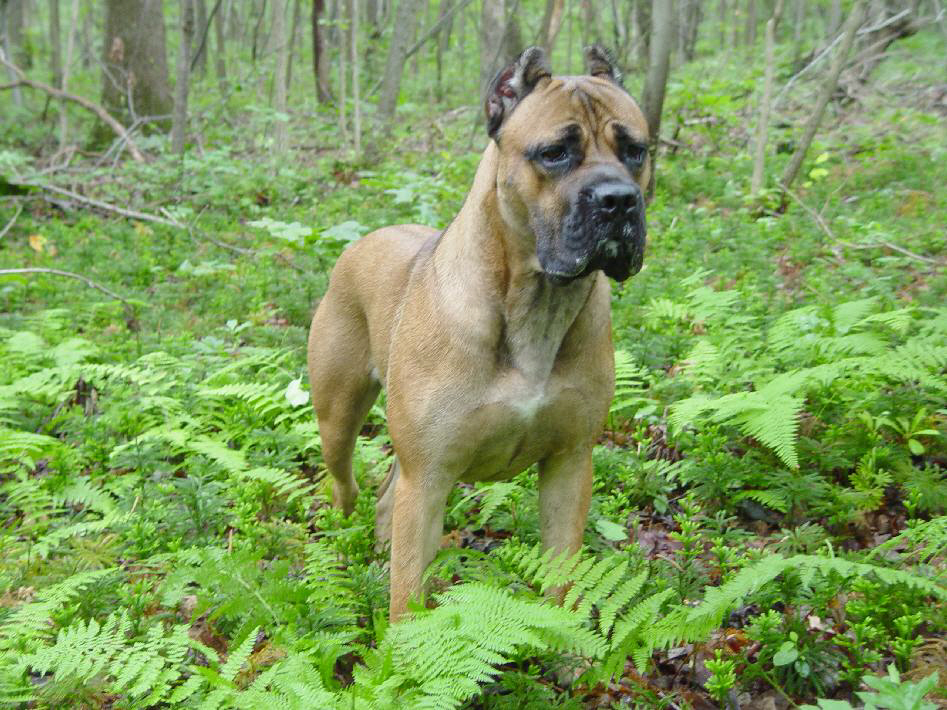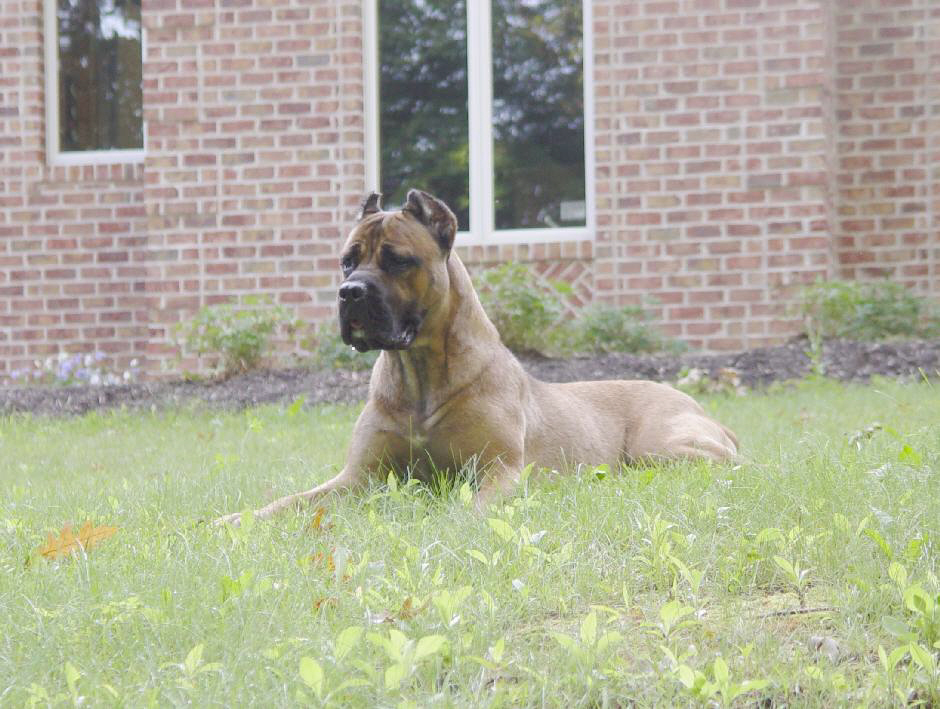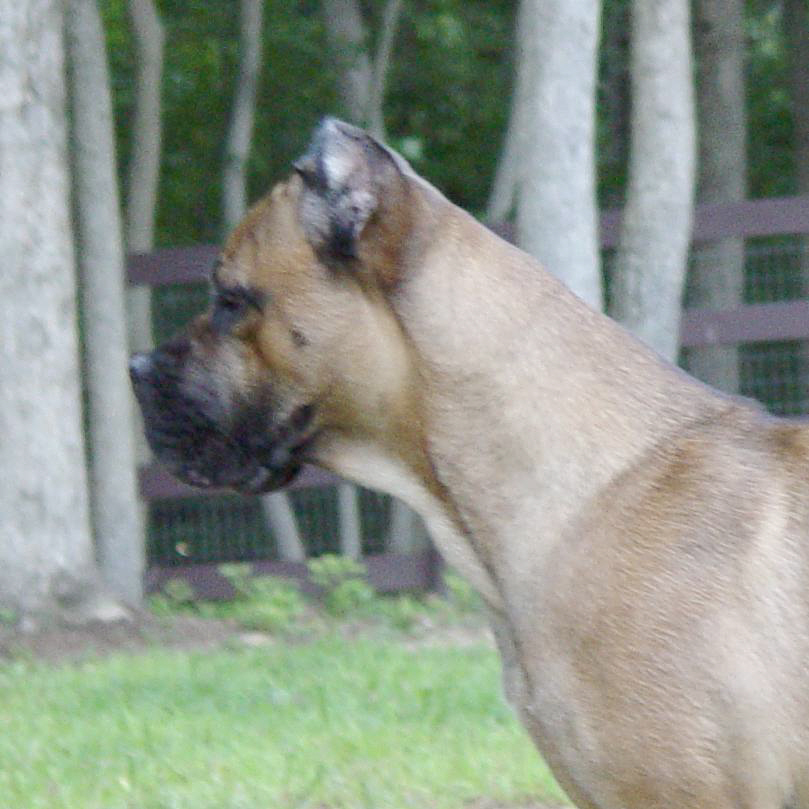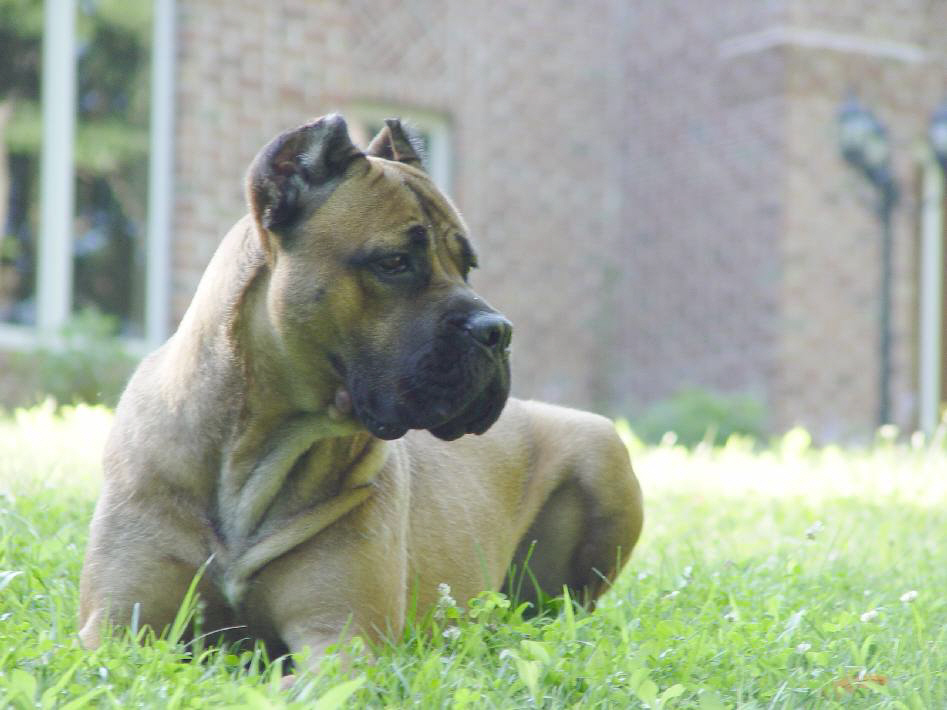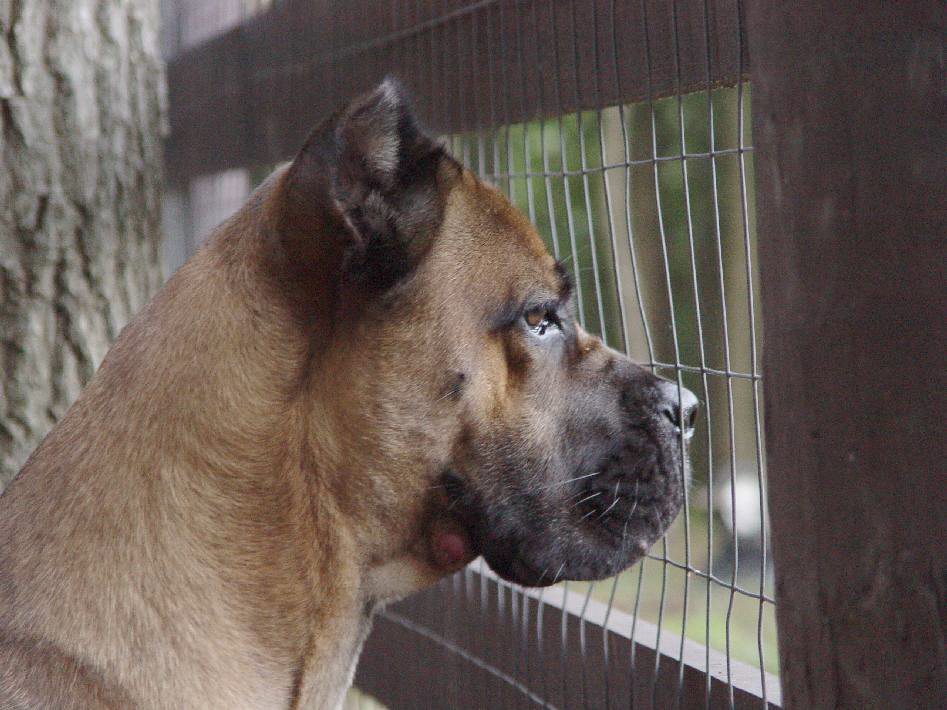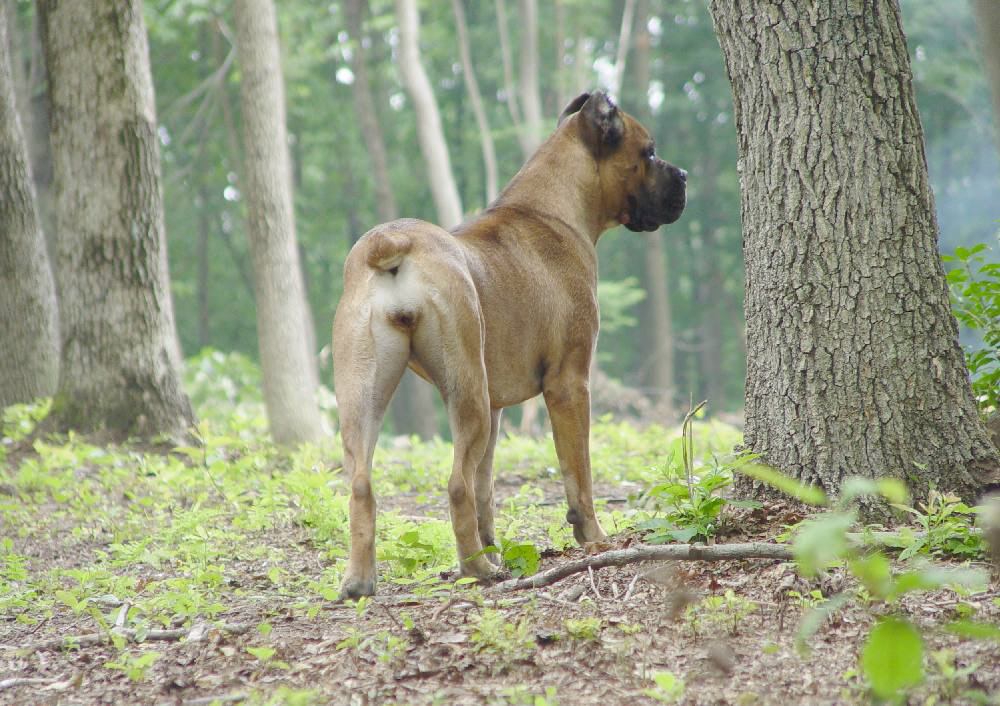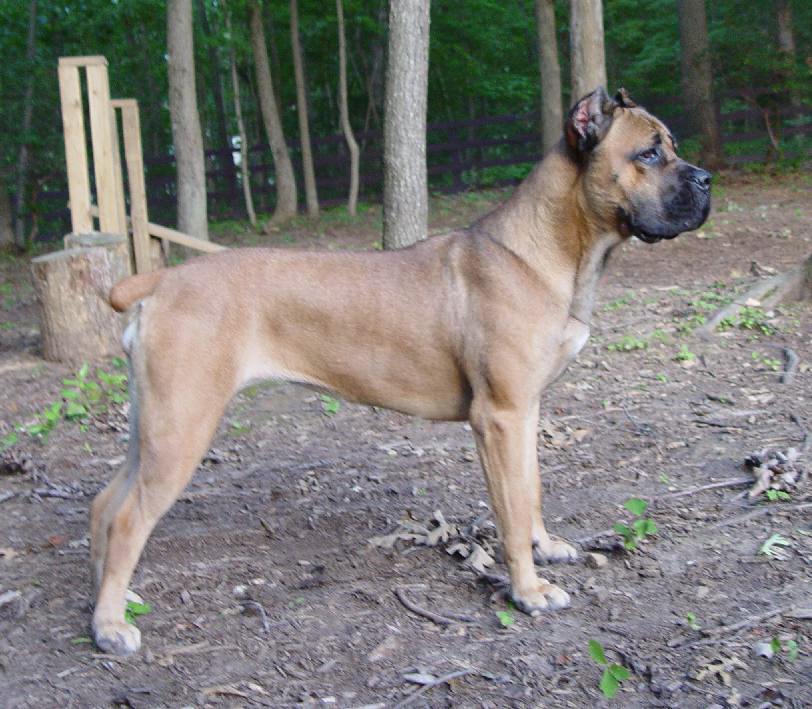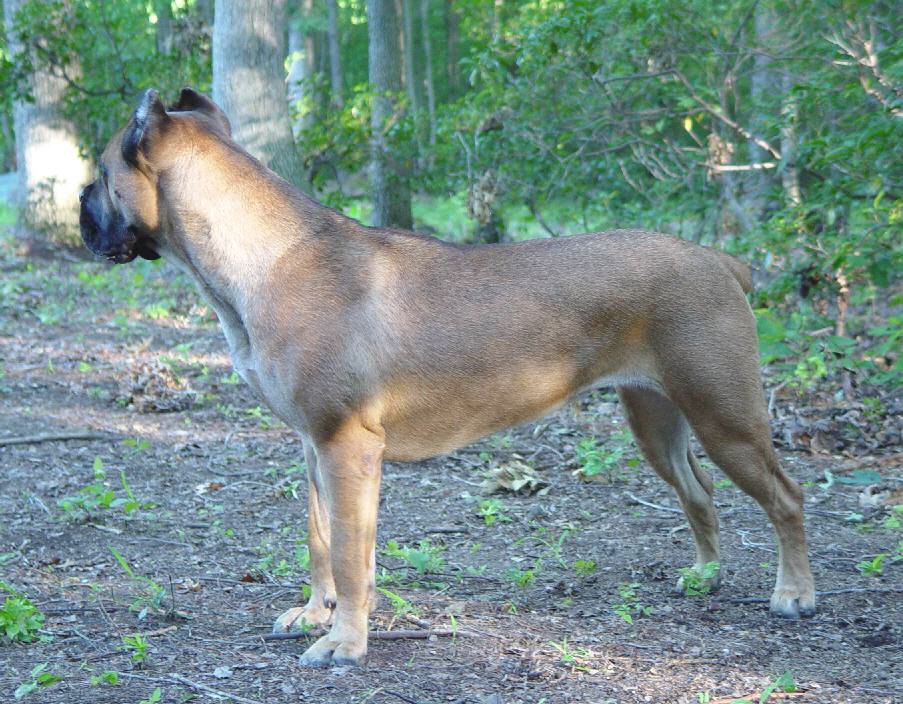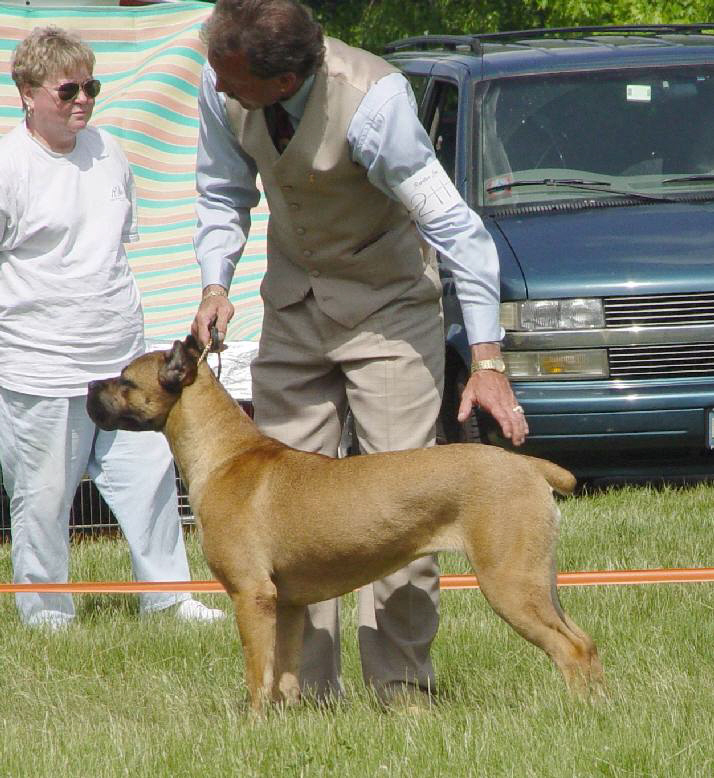 Best in Show Jr. Puppy at Rarities Liberty Bell Classic 5/16/04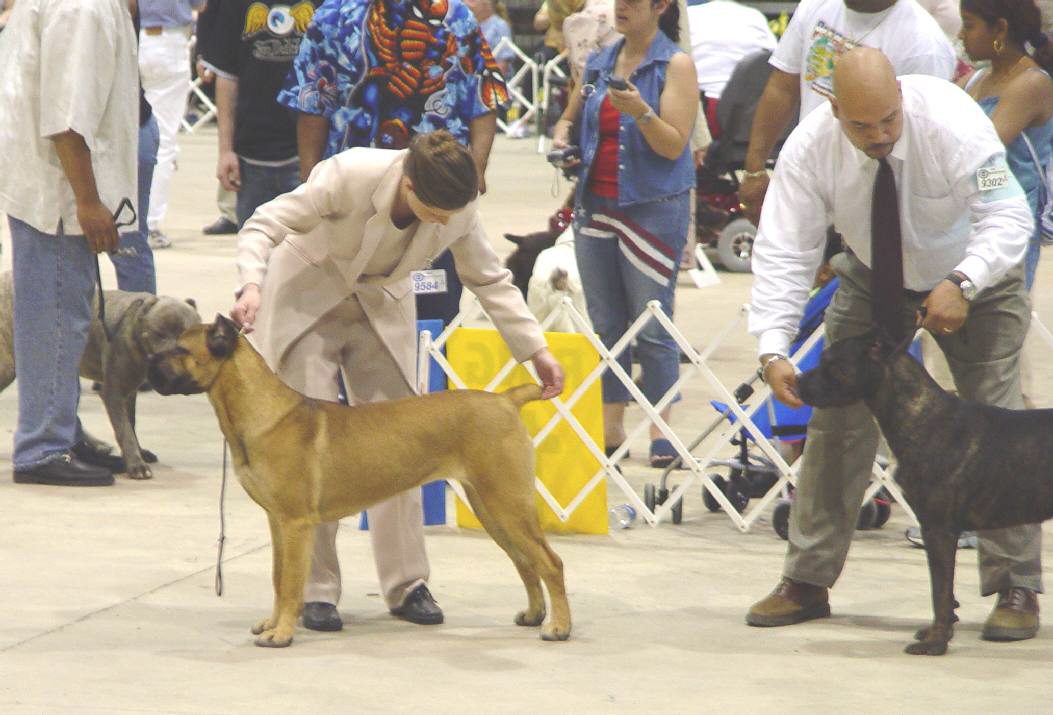 4/24/04 - Winner's Bitch, Best of Winners and Best of Opposite at ARBA's Cherry Blossom. Farah also earned the title of Canine Good Citizen at this show. (left)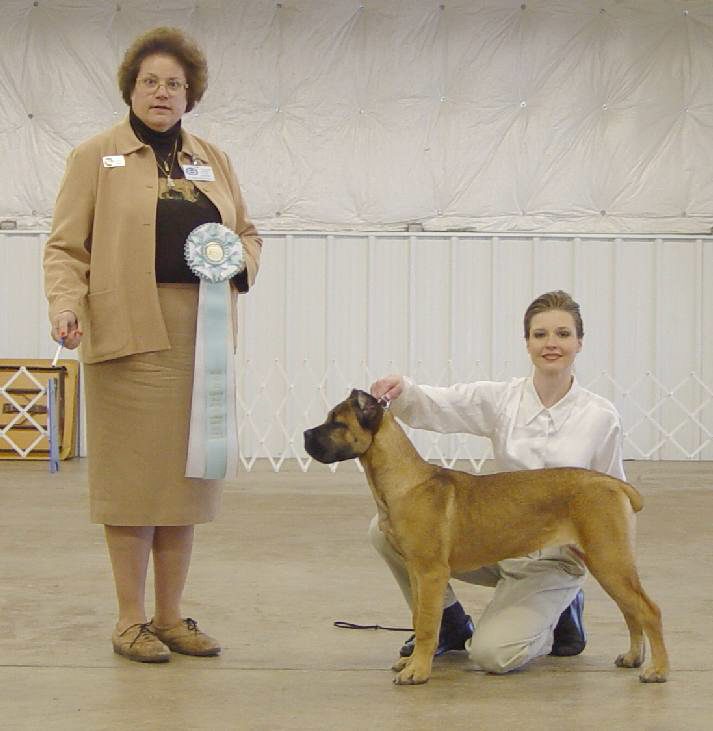 Best in Show Puppy 2 times at ARBA's Virginia Classic II
Click here to see Farah's pedigree
DOB: 7/5/03 Sex: Female
Certified free of hip dysplasia by PennHIP
OFA Normal Elbows and OFA Normal Shoulders
Canine Good Citizen
Size: 95 pounds, 24-1/2" at the withers
Personality: High drive, dominant & very competitive. Protective yet friendly & lovable. Athletic, Intense and "Spunky". Loves to work & play. Intelligent & focused. Gets along well with other animals.
About Farah: Farah is a Rarities Grand Champion and an ICCF Champion. She does obedience & agility work.
Farah's Show Career:
Best of Breed/Group 1 at Rarities Memorial Day Classic 5/28/06
Best of Opposite 2 times at Rarities Quaker Classic 11/12/05 - 11/13/05
Best of Opposite 4 times at Rarities Hartford Classic 10/29/05 - 10/30/05
Best of Opposite 2 times at the ICCF Nationals Weekend 10/8/05 - 10/9/05. Farah competed in 2 shows and Won BOTH times - She won in the National Specialty and in the Regular Show!
Best of Breed/Group 1/Best in Show, Best of Breed/Group 2 and Best of Opposite at Rarities Fort Mott Classic 9/24/05
Best of Opposite 3 times at Rarities Labor Day Showdown 9/3/05 - 9/4/05
Best of Opposite at Rarities Mid-West Show Down 6/5/05
Best of Opposite at Rarities Tri-State Showdown 5/21/05
Best of Opposite 2 times at Rarities Spring Fling Classic 3/12/05 - 3/13/05
Winner's Bitch 2 times at Rarities Labor Day Showdown 9/4/04 - 9/5/04
Winner's Bitch, Best of Winners & Best of Opposite at ARBA's Cherry Blossom 4/24/04
Winner's Bitch, Best of Winners and Best of Breed Jr. Puppy in the Specialty at Rarities North American Super show at 9 months of age 4/10/04
Best in Show Jr. Puppy at Rarities Liberty Bell Classic 5/16/04
Best in Show Puppy 2 times at ARBA's Virginia Classic II - 12/7/03
_____________________________________________________________________________
All articles, photos, and information on the site are SOLE property of Apex Cane Corso Italiano
and cannot be copied, distributed or LINKED to any other website, newsletter or
other informational source without prior permission from Apex Cane Corso Italiano.

ŠApex Cane Corso Italiano ˇ 2002 ˇ All Rights Reserved